Brown, Hale making progress in recovery
Injured Rockies pitchers made rehab outings this past week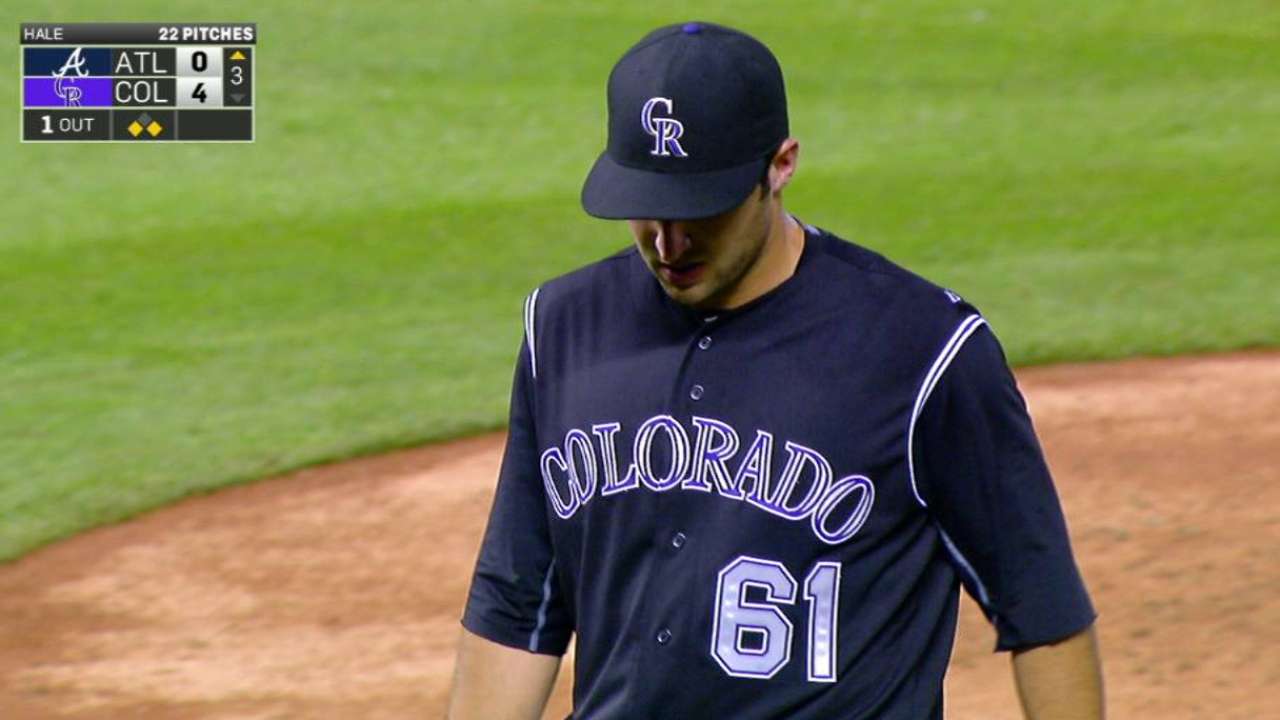 DENVER -- Injured Rockies pitchers Brooks Brown and David Hale have both made rehab appearances within the last week, and Colorado manager Walt Weiss said Wednesday they are both making progress in working their way back.
Brown hasn't pitched with the Rockies since June 16 due to right shoulder inflammation, while Hale has been sidelined since sustaining a mild left groin strain on July 9. Hale made his first rehab appearance on Friday with Triple-A Albuquerque, giving up six runs (five earned) in 2 2/3 innings.
Hale threw 66 pitches, and Weiss said the plan for the righty -- who made eight starts this year for Colorado but got hurt in a relief appearance -- is to return to the Rockies' rotation.
"He's going to be built up as a starter, for sure," Weiss said. "He's got a few [more rehab] starts to make, but health-wise, David's doing well. No issues with the groin."
Brown, meanwhile, last appeared for Albuquerque on Sunday, tossing a scoreless inning. It was his second rehab outing in the past week. This is Brown's second DL stint for right shoulder inflammation in 2015, and though Weiss said Brown isn't necessarily close to a return, that is expected.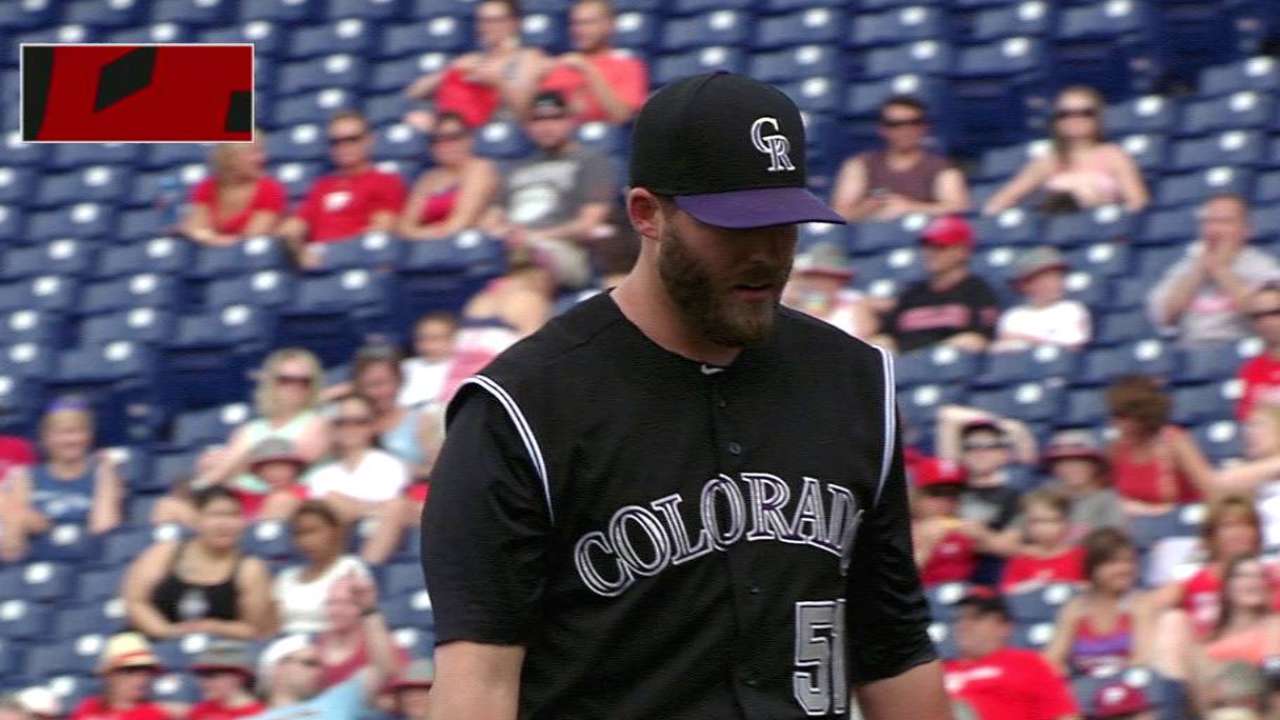 "Not sure he's exactly where he needs to be quite yet, but he's working his way back," Weiss said. "I don't know exactly what day that is. But we felt like he'd be a little bit behind, and that's where he's at. So there are no big surprises there."
• Weiss said it's "not a priority" that injured starter Tyler Chatwood returns this season. The right-hander is working his way back from his second Tommy John surgery, which he underwent in July 2014.
"If it happens, it's great," Weiss said. "But we're not putting that pressure on Chatwood. It's real sensitive what we're dealing with here with a second Tommy John. If it happens, it happens. It's not something we're going to try to manufacture or force."
Dargan Southard is an associate reporter for MLB.com. This story was not subject to the approval of Major League Baseball or its clubs.