Play Ball initiative introduces baseball to new generation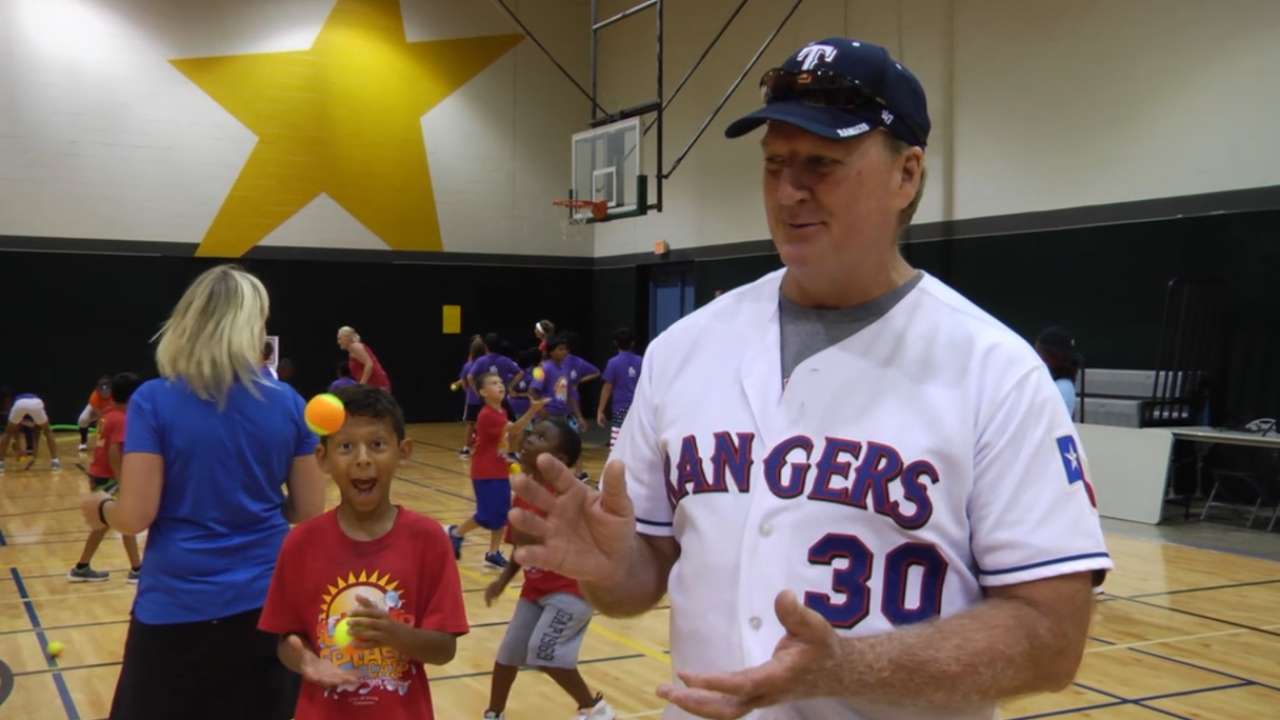 IRVING, Texas -- When Irving mayor Beth Van Duyne asked a gym full of boys and girls if they knew how to play baseball or softball, only a little more than half raised their hands.
Van Duyne said when she was growing up, it would have been 100 percent. But therein lies the point of Irving's Wiffle ball game Wednesday at Cimarron Park Recreation Center.
Children from the Cimarron and Mustang Park youth programs gathered in the center's gym (it was approaching 100 degrees outside), where they played a loosely organized Wiffle ball game in conjunction with Major League Baseball's Play Ball initiative and the RBI World Series.
"We are getting away from our cell phones, TVs, screens, game consoles and doing what we used to do: getting physical activity with organized sports and learning leadership," Van Duyne said.
August is MLB's inaugural Play Ball month, stemming from Commissioner Rob Manfred's efforts to get more children involved with the game at a grassroots level. Softball representatives from the RBI World Series in nearby Arlington also volunteered as part of a community service project.
This month, mayors from more than 125 cities will host activities to engage children, citizens and families in baseball and softball-related activities.
In Irving, volunteer coaches ran drills, going over the basics of the game after the Wiffle ball game finished. Former Texas Rangers pitcher Mike Jeffcoat -- now the baseball coach at Texas Wesleyan -- was among the coaches.
Some of the participants were already familiar with the game, even imitating Yu Darvish's trademark leg kick. For others, it was an introduction to baseball that might not have happened without the event.
"Baseball is not just about league play or competitive select teams," Rangers spokesperson Karin Morris said. "That's great, and we love having those fans and kids who do that here, but it's also just as simple as going outside, playing catch with your friends and just having fun with it."
Cody Stavenhagen is an associate reporter for MLB.com. This story was not subject to the approval of Major League Baseball or its clubs.