Rays claim Nava off waivers from Red Sox
Outfielder expected to play corners and DH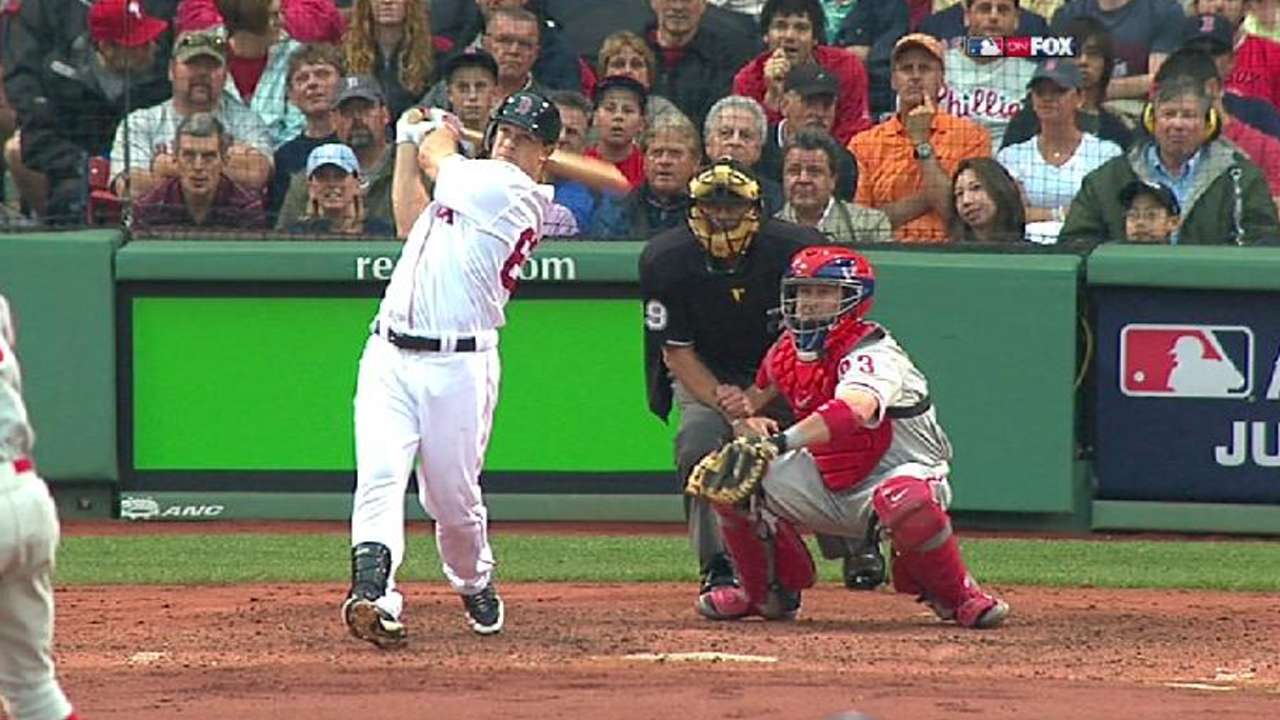 CHICAGO -- Looking to add more offense along with some flexibility, the Rays signed veteran outfielder Daniel Nava.
Nava was designated for assignment by the Red Sox on Thursday and claimed by the Rays on Wednesday. To make room for Nava, the Rays, who dropped a 6-5 decision to the White Sox on Wednesday, optioned outfielder Mikie Mahtook to Triple-A Durham.
"I played with him right when he was coming up and I've seen him play quite a bit," said Rays manager Kevin Cash, who was teammates with Nava in Boston. "He gives a really professional at-bat. He does a nice job against right-handed pitching. He makes pitchers work a lot."
Nava played in just 29 games for the Red Sox this season, batting .152. He hit .303 in 134 games during Boston's World Series campaign in 2013. For his career, Nava has a .267 average, a .357 on-base percentage and 351 hits in 424 games at the big league level.
The 32-year-old, who can play first base, left field and right field, was undrafted out of high school and college, and he hooked on with the Red Sox after starting out with the Chico Outlaws of the independent Golden Baseball League. He hit a grand slam on the first pitch he saw in his big league debut in 2010, and he hit .200 in 25 postseason at-bats for Boston.
"We'll look to have him potentially at either corner spot [in the outfield] or at first if we need that option," Cash said. "Most likely, it will be a corner spot or to DH some."
Bill Chastain is a reporter for MLB.com. This story was not subject to the approval of Major League Baseball or its clubs.