MLB.com Columnist
Fred Zinkie
10 waiver targets to provide immediate impact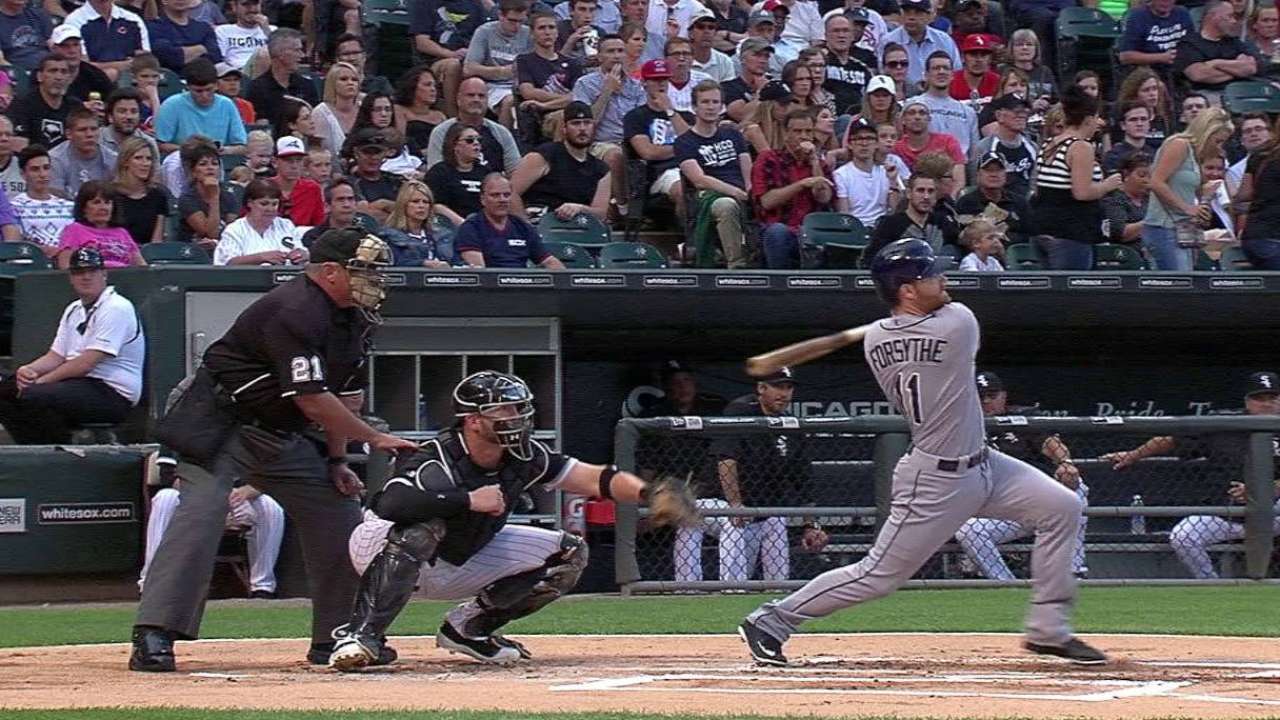 With just two months left in the regular season, this week's fantasy 10-pack is full of players who can contribute right away. Several hot hitters and upcoming two-start pitchers are sitting on waivers in many mixed leagues. One of these players can be stashed, with the hopes that he can make a notable difference down the stretch.
1. Randal Grichuk, Cardinals
Since being recalled on May 16, the outfielder has been arguably the best offensive player on the Cardinals by hitting .295 with 11 homers across 237 at-bats. Despite being a vital cog on the winningest team in baseball, Grichuk has received little buzz in fantasy circles. With Matt Holliday out indefinitely, the space is clear for Grichuk to hold a regular lineup spot.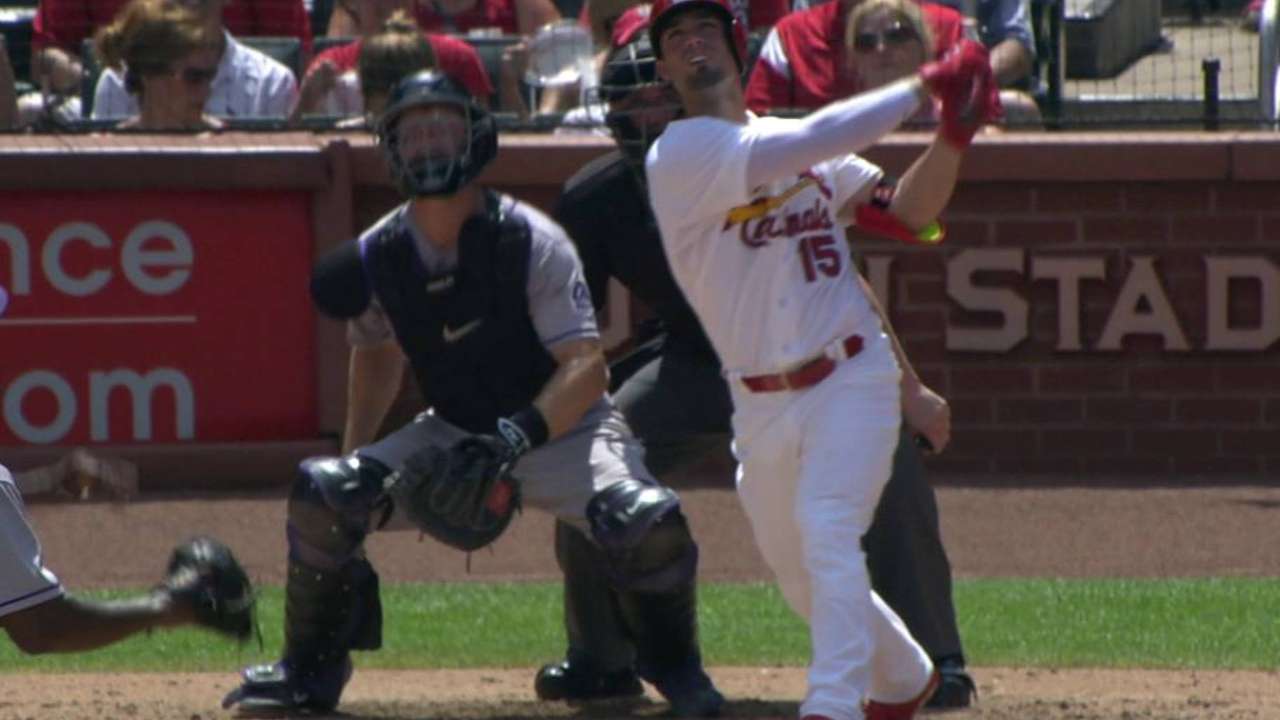 Consider in: 10-team mixed
2. Logan Forsythe, Rays
Hitting .281 with 13 homers and seven steals across 421 plate appearances, Forsythe is in the midst of a career year. The 28-year-old has gone from super-utility player to full-time second baseman, but he has retained the multiposition eligibility that fantasy owners covet, because he can help in five categories.
Consider in: 12-team mixed
3. Aaron Hicks, Twins
Hitting .322 with four homers and 14 RBIs across 87 at-bats since July 5, Hicks has emerged as the Twins' regular center fielder. Elite prospect Byron Buxton is close to coming off the disabled list, but his presence may not matter if Hicks continues his offensive surge.
Consider in: 15-team mixed
4. Travis d'Arnaud, Mets
Injuries have derailed his season, but d'Arnaud has hit .276 with four homers across 87 at-bats when healthy enough to find his name on the lineup card. The catcher recently rejoined the surging Mets, and he could be a viable option in one-catcher leagues down the stretch. Possessing the ability to combine respectable power with a useful batting average, d'Arnaud is a borderline top-10 fantasy backstop.
Consider in: 12-team mixed
5. Denard Span, Nationals
Like d'Arnaud, injuries have derailed an otherwise promising season for Span. The outfielder has hit .304 with five homers and 11 steals across 265 plate appearances, but a pair of DL stints have diminished his overall fantasy value. Sent to waivers in shallow formats, Span is on the comeback trail and he should soon reclaim his place atop a suddenly healthy Nats lineup. Those who find bench space for the 31-year-old could have an asset that contributes runs, steals and a high batting average down the stretch.
Consider in: 10-team mixed
6. Luis Severino, Yankees
Set for his Major League debut on Wednesday, Severino may be the last of the elite pitching prospects to reach the Major League level this season. The 21-year-old has dazzled Minor League lineups to the tune of a 2.45 ERA with a 1.00 WHIP in 2015. Because the Yanks are dealing with an injured starter (Michael Pineda) and a pair of inconsistent ones (CC Sabathia and Nathan Eovaldi), Severino has a clear path to a permanent rotation spot.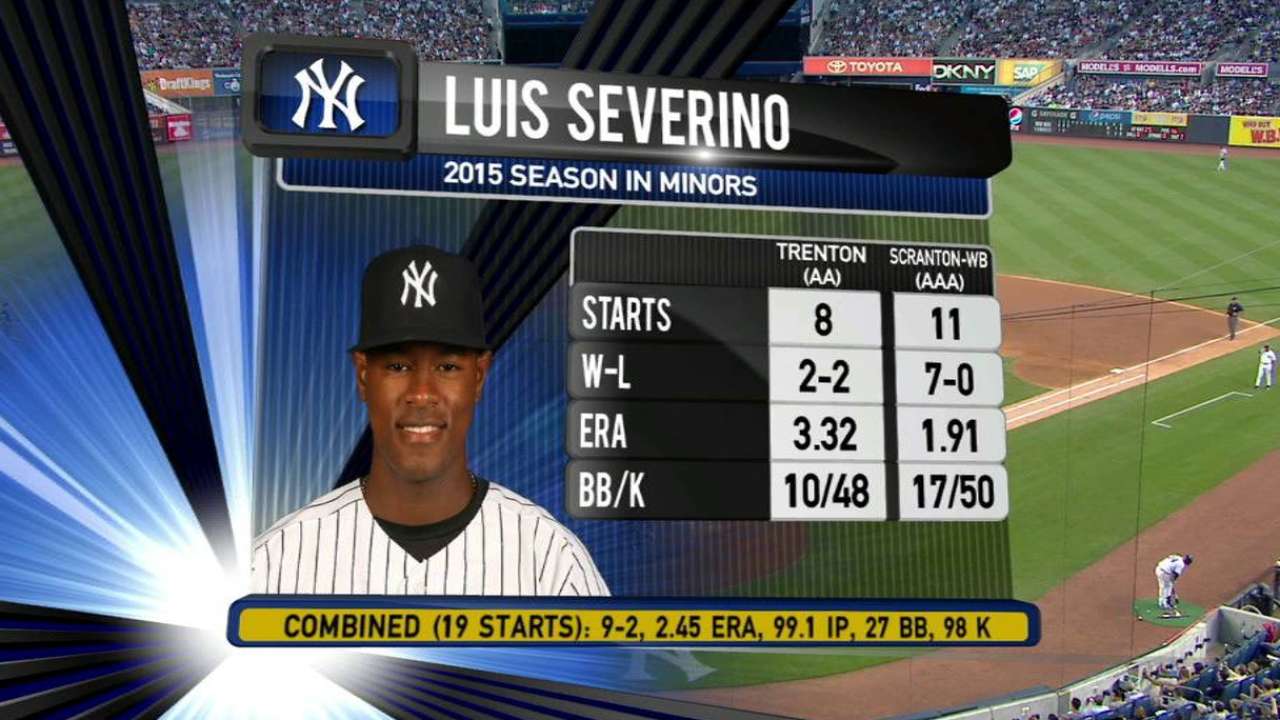 Consider in: 10-team mixed
7. Jon Niese, Mets
Despite a 1.33 WHIP, Niese has limited the damage to the tune of a 3.51 ERA. The left-hander has improved his effectiveness this summer, with 10 quality starts across his past 11 outings. Next week, Niese is scheduled to work at home twice, against a pair of lineups (Rockies and Pirates) that sit in the bottom half of the Majors in OPS vs. southpaws.
Consider in: 15-team mixed
8. Brett Anderson, Dodgers
With a 3.14 ERA, Anderson has excelled in his first season with the Dodgers. Improved health has been a major key for the left-hander, who has thrown 117 2/3 innings this season after being limited to 206 1/3 frames from 2011-14. Anderson will be backed by a talented supporting cast and a pitcher-friendly home park in a pair of starts next week at Dodger Stadium.
Consider in: 12-team mixed
9. Taylor Jungmann, Brewers
Jungmann has posted a 2.23 ERA and a 1.10 WHIP across his initial 10 starts. The right-hander's 3.11 FIP suggests that any regression that occurs in the coming weeks will likely not include a massive decline. Jungmann could extend his impressive debut when he faces a pair of lineups (Cubs and Phillies) that rank among the bottom six big league clubs in OPS against righties.
Consider in: 12-team mixed
10. Arodys Vizcaino, Braves
The 24-year-old does not have a long track record of Major League success, but he has gotten off to a strong start with a 0.77 ERA and a 1.03 WHIP across 11 2/3 innings since his 2015 debut on July 7. Jim Johnson and Jason Grilli combined to record 33 saves across the first four months of the season, so Vizcaino could have plenty of chances to help fantasy owners in the ninth down the stretch. Working at a pitcher-friendly home park on the Senior Circuit, the right-hander may prove to be a more stable option than other recently-anointed stoppers, such as Edward Mujica and Alex Wilson.
Consider in: 10-team mixed
Fred Zinkie is the lead fantasy baseball writer for MLB.com. Follow him on Twitter at @FredZinkieMLB. This story was not subject to the approval of Major League Baseball or its clubs.