ICYMI: Cashner solid, but bats miss encore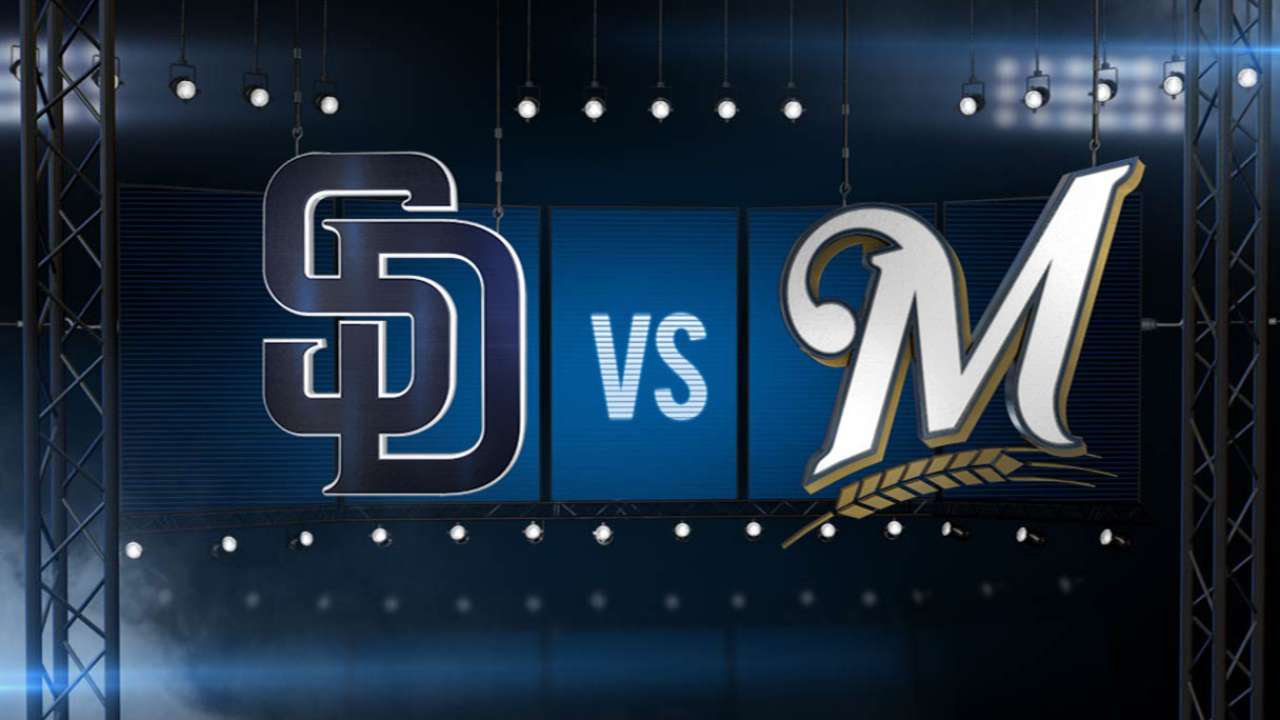 Andrew Cashner did just about everything Tuesday teammate Tyson Ross had done the day before: he turned in a quality start and limited the opposition to two earned runs over six innings while matching Ross' five strikeouts, all on only 99 pitches. The key difference, however, was not that Ross required 109 pitches to deliver his quality start while earning a victory in Monday's opener, but rather that Ross received a healthy dose of run support against Milwaukee while Cashner once again found himself with little support to lean on en route to a 4-1 loss on Tuesday night.
The usually reliable 'pen coughed up a pair of runs late in the game as Kevin Quackenbush and Marc Rzepczynski combined to surrender two earned runs. On the plus side, Shawn Kelley did the best he could to keep his team within striking distance as he delivered 1 1/3 innings while surrendering only one hit with zero runs and two strikeouts after taking over for Rzepczynski in the seventh.
Leadoff hitter Alexi Amarista enjoyed his third straight multihit game, going 2-for-4 with his eighth double of the year. Yangervis Solarte extended his current hitting streak to 10 games after slapping a single into left field in his last at-bat. The Friars pounded out six hits but were only able to score one run on Yonder Alonso's sacrifice fly in the fourth inning.
Matt Kemp went 1-for-4 at the plate with a run scored, while Will Venable and Melvin Upton Jr. each collected hits against Milwaukee. Upton Jr. also recorded his second outfield assist of the season by throwing out Adam Lind at home in the third inning. Venable collected his eighth stolen base of the year.
In case you missed it, here are some highlights and stories that may have passed you by on Tuesday.
Padres postgame recap: Cashner steady but Padres' bats quiet vs. Crew
Cashner delivers six innings of quality baseball with five strikeouts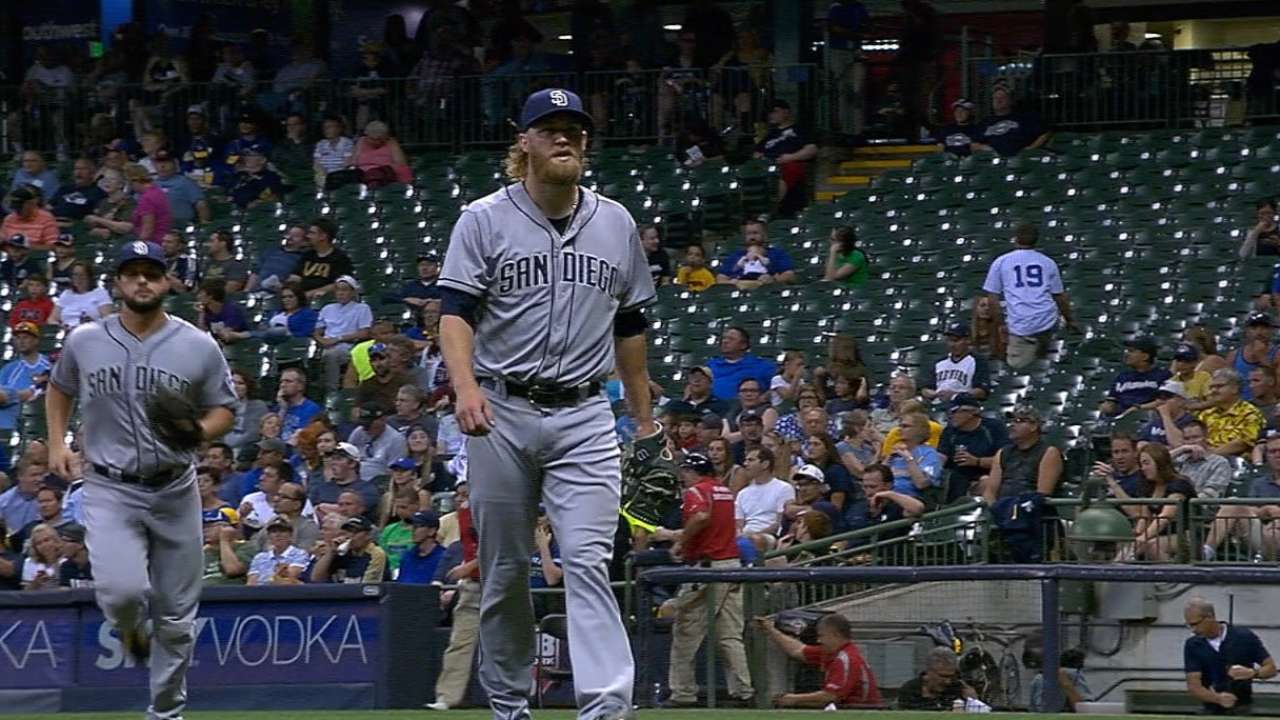 Upton Jr. fires a strike to home plate to prevent Lind from scoring early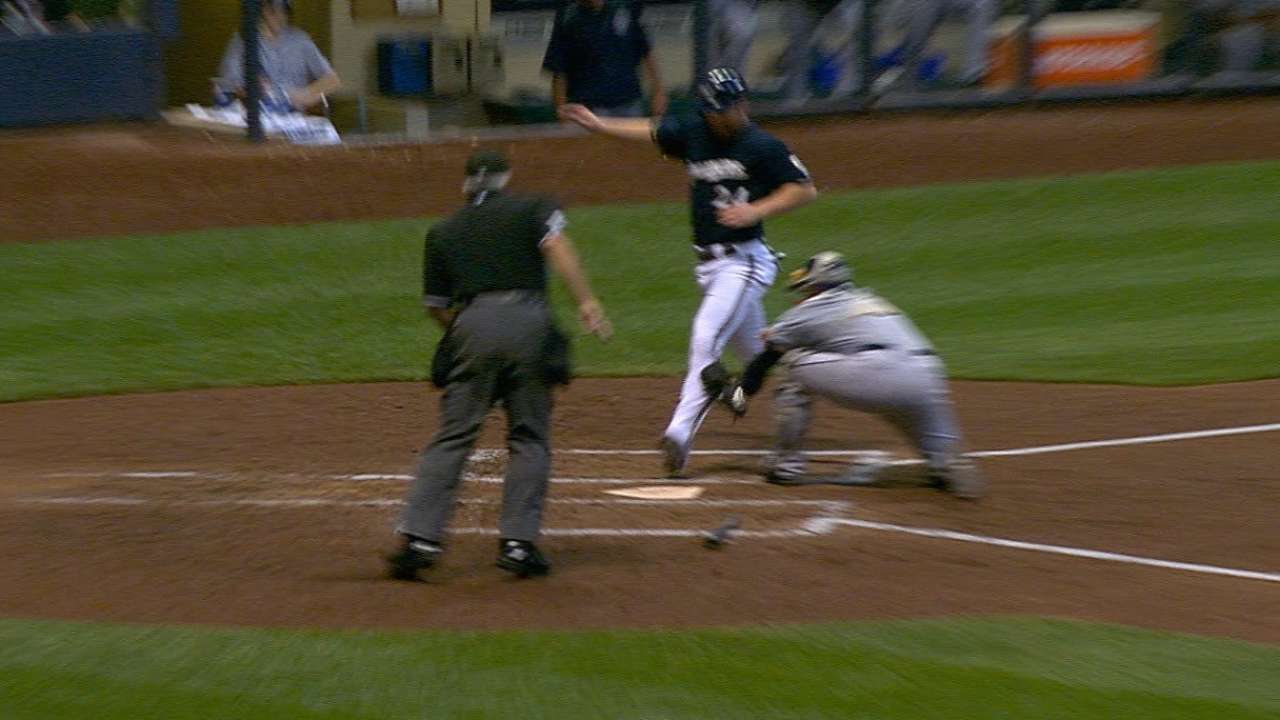 Alonso drives in Kemp to tie the game at 1-1 in the 4th inning
Cashner delivers quality start despite Tuesday's loss: Coming off clunker, Cashner rebounds
Gyork-Store re-stocked and doing just fine: After stint in Minors, Gyorko's found his swing
Speculation or determination? Padres looking hot: If the Padres extend their 13-5 run …
Kennedy shares story on ESPN: Ian Kennedy joins ESPN's Mike & Mike to Discuss Daughter's Birth
#PadresSH Recap: President, CEO Mike Dee discusses Padres at Deadline, HOF Excitement
Murph's Musings: Justin Upton day-to-day, but the Disabled List Doesn't Appear to be in his Future
Game Notes @ MIL (08.04) Friars place Trust in Cash to Continue Hot Streak
Looking forward:
Friar Forecast: Kennedy, Padres take crack at Crew's rookie Jungmann
Wednesday's pitching matchup: Ian Kennedy (6-9, 4.44 ERA) vs. Taylor Jungmann (5-3, 2.23 ERA)