MLB.com Columnist
Roger Schlueter
Stats of the Day: High 5 for Cruz
Mariners slugger joins rare company with second such streak this season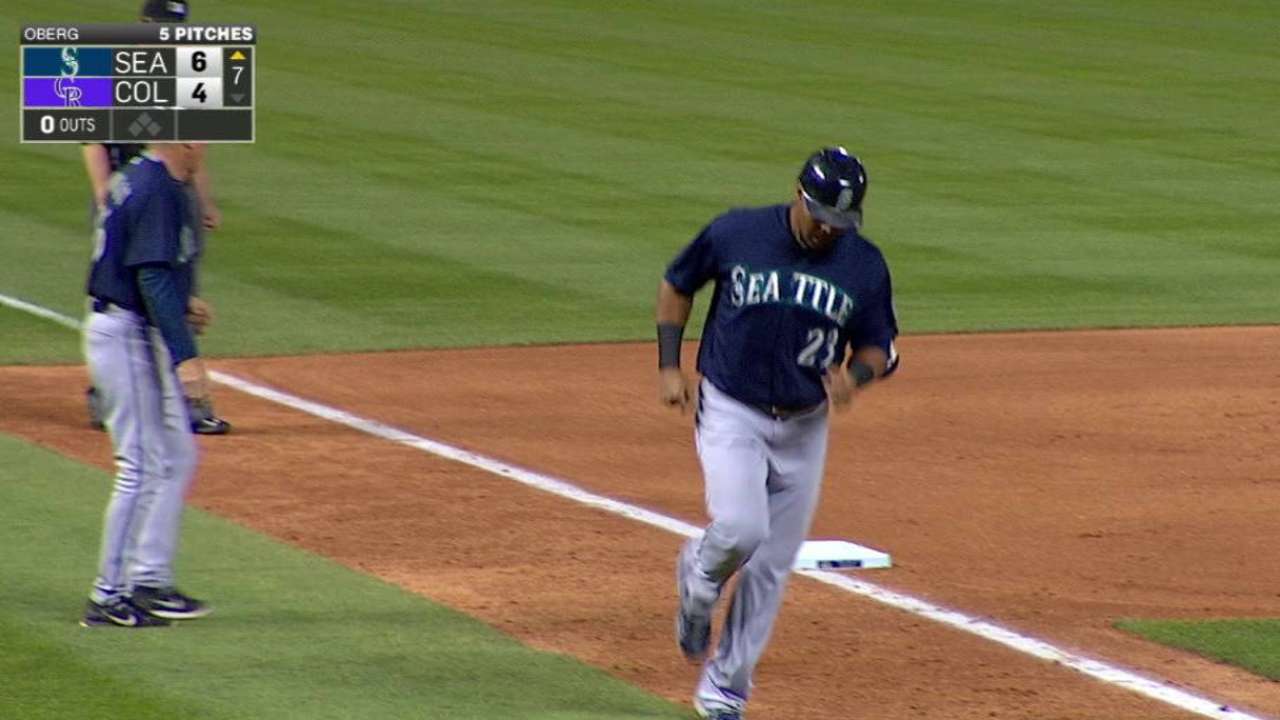 Here are five interesting items from around the big leagues on Tuesday …
• Nelson Cruz homered -- a common phrase these days -- and the Mariners defeated the Rockies at Coors Field, 10-4. The slugger now has 31 roundtrippers for the season. Cruz has homered in five straight games for the second time this season. He is the fifth player to have multiple five-game homer streaks in a season, joining Harmon Killebrew in 1970, Frank Thomas in 1994, Barry Bonds in 2001 (he produced a pair of six-game streaks) and Chase Utley in 2008.
• The Yankees scored one run in the first inning but used a nine-run seventh frame to put away the Red Sox, 13-3. New York has posted a .917 OPS in the first inning this season. In the live-ball era, four teams have finished a year with a higher mark in the opening frame: the 2000 Cardinals (.988), the 2001 Rangers (.928), the 1999 Rangers (.923) and the '96 Rangers (.920).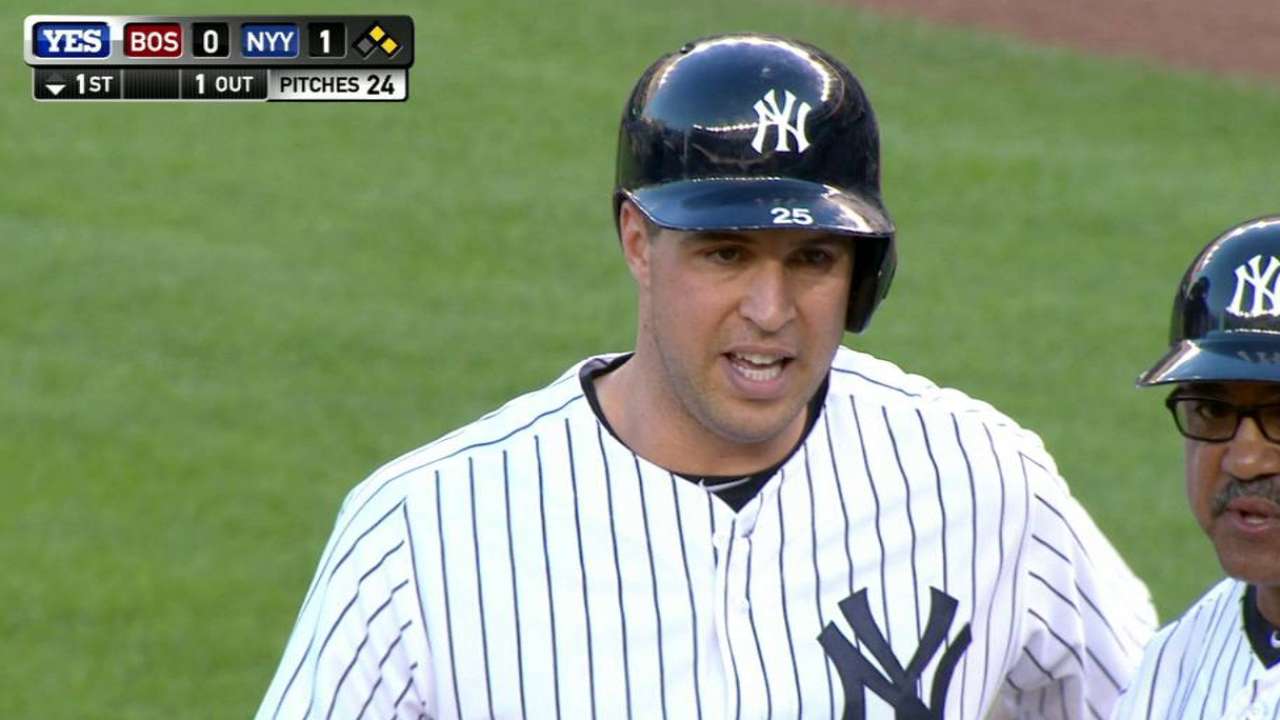 • Jake Arrieta allowed two hits in seven innings as the Cubs' staff combined for a four-hit shutout in a 5-0 win over the Pirates. The 2015 Cubs have produced 13 shutouts in 105 games -- the club's most at this point since the '69 team had 18.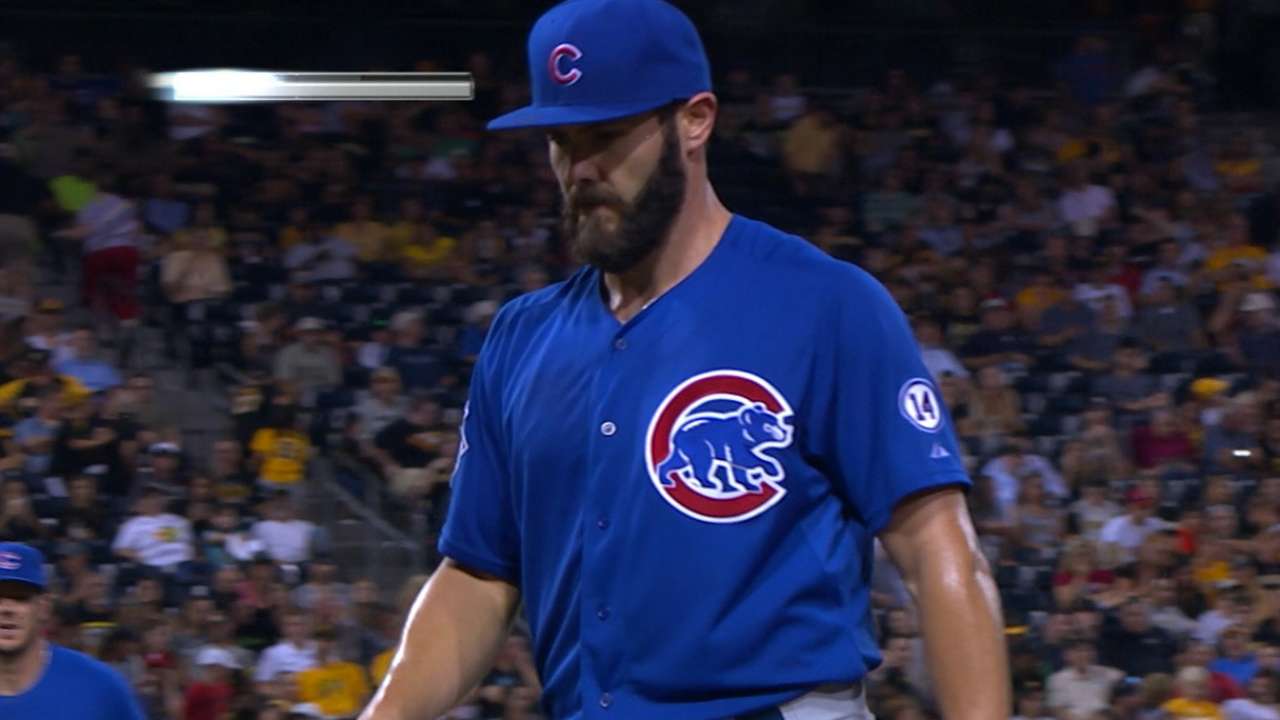 • In the Royals' 5-1 win over the Tigers, Kansas City's bullpen combined for two scoreless innings to drop its ERA to 2.32 -- the lowest bullpen ERA in the Majors. In St. Louis' 3-2 loss to Cincinnati, the Cardinals' bullpen worked two scoreless frames to drop its ERA to 2.33. Since 1969, three bullpens have finished a season with an ERA at or below 2.33: the 1972 Pirates (2.25), the 1981 Yankees (2.26) and the 1969 Orioles (2.32).
• Giovanny Urshela ushered in a 2-0 Indians win over the Angels with a two-out, two-run homer in the top of the 12th. Before Urshela (who has four home runs on his career resume), the last Indians player to poke an extra-inning home run to break a scoreless tie was Brook Jacoby, whose 113th career home run on April 15, 1991, gave the Tribe a 1-0 lead over the Red Sox in the top of the 13th.
Milestone watch for Wednesday
• Mark Teixeira needs one home run for 30 in 2015. It would mark his ninth career 30-homer season, which will tie him with Mickey Mantle for the most by a switch-hitter.
• Ryan Braun needs two home runs to tie Robin Yount (251) for the most in Brewers history.
Roger Schlueter is a contributor to MLB.com. This story was not subject to the approval of Major League Baseball or its clubs.