Well-timed: Werth the key to Nats' rally
Outfielder working on timing after wrist injury, rips clutch double in 8th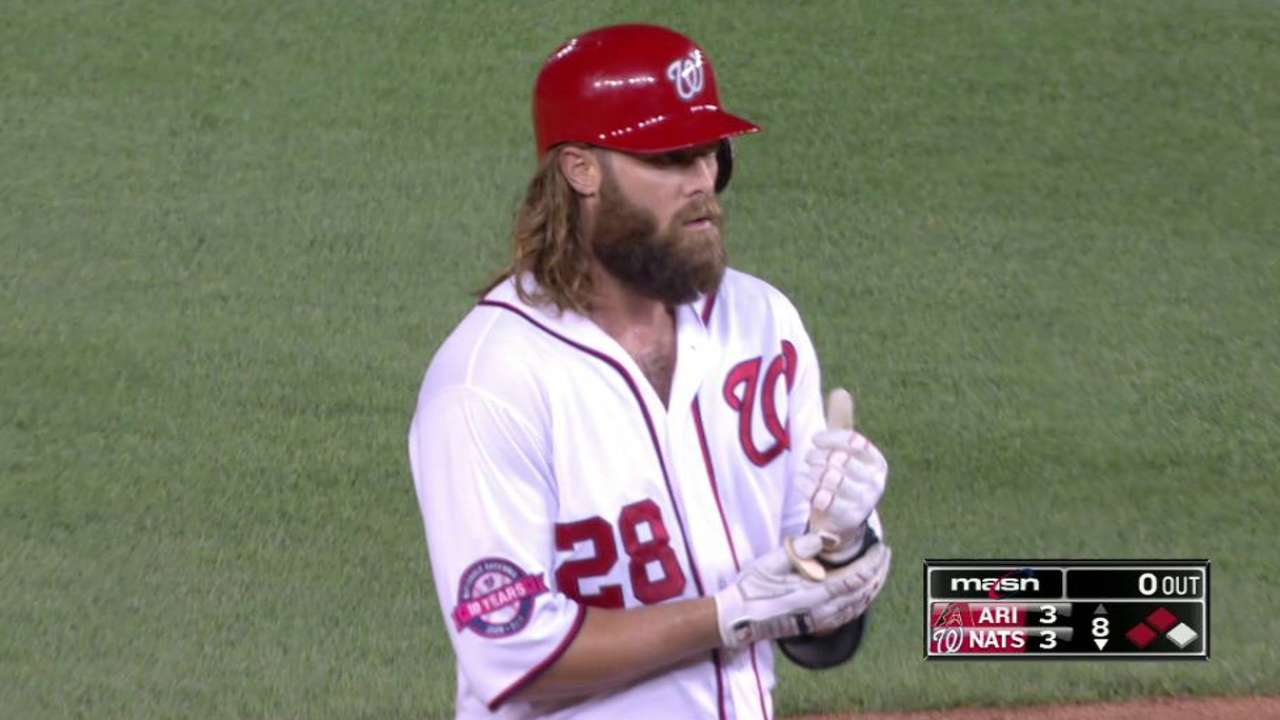 WASHINGTON -- Jayson Werth's only hit in Washington's 5-4 win Tuesday night came on the 24th pitch he saw from Arizona pitchers. The result -- a well-struck double into the left-field corner that set the stage for Wilson Ramos' game-winning knock two batters later -- was as much a product of the first 23 as it was the swing he put on the 24th.
"I think it's just timing more than anything," Werth said. "Those are good at-bats to help me get my rhythm, get my timing."
Werth struggled mightily for the first month of the season before he missed 61 games with two small fractures in his left wrist. Since his return from the disabled list on July 28, the dearth of production (.205 average in eight games) has continued, but that's not a cause for concern.
"Having a broken wrist, you just simply can't [hit through it]," manager Matt Williams said before the game, comparing Werth's ailment to those of Anthony Rendon and Ryan Zimmerman. Rendon (quad) and Zimmerman (foot) were both able to work offensively throughout their DL stints.
"I think [Werth is] probably the furthest away of those guys," Williams said.
So, with regaining timing as the goal, the process of Werth's at-bats becomes principal over the result, and there was no clearer example than a 12-pitch battle in the third inning. Facing Josh Collmenter, Werth whiffed on strike one before taking two consecutive balls. From there, he fouled off eight consecutive offerings -- five cutters and three changeups.
"The more at-bats he gets, the more pitches he sees, the better for him," Williams said. "He didn't get a base hit in the Collmenter at-bat, but it was a good one. ... He was able to foul all those off and get to 3-2 and put on an extended at-bat, which is a sign of him seeing it better."
Five innings later, Werth's double against right-hander David Hernandez, which followed Zimmerman's walk, put two runners in scoring position in a tied game.
"After he walked Z, he threw a couple balls to me and just kept going with the heater," Werth said. "I think it was like 96 [mph]. I've seen a lot of velocity lately, which is good. That will help get the timing going, too."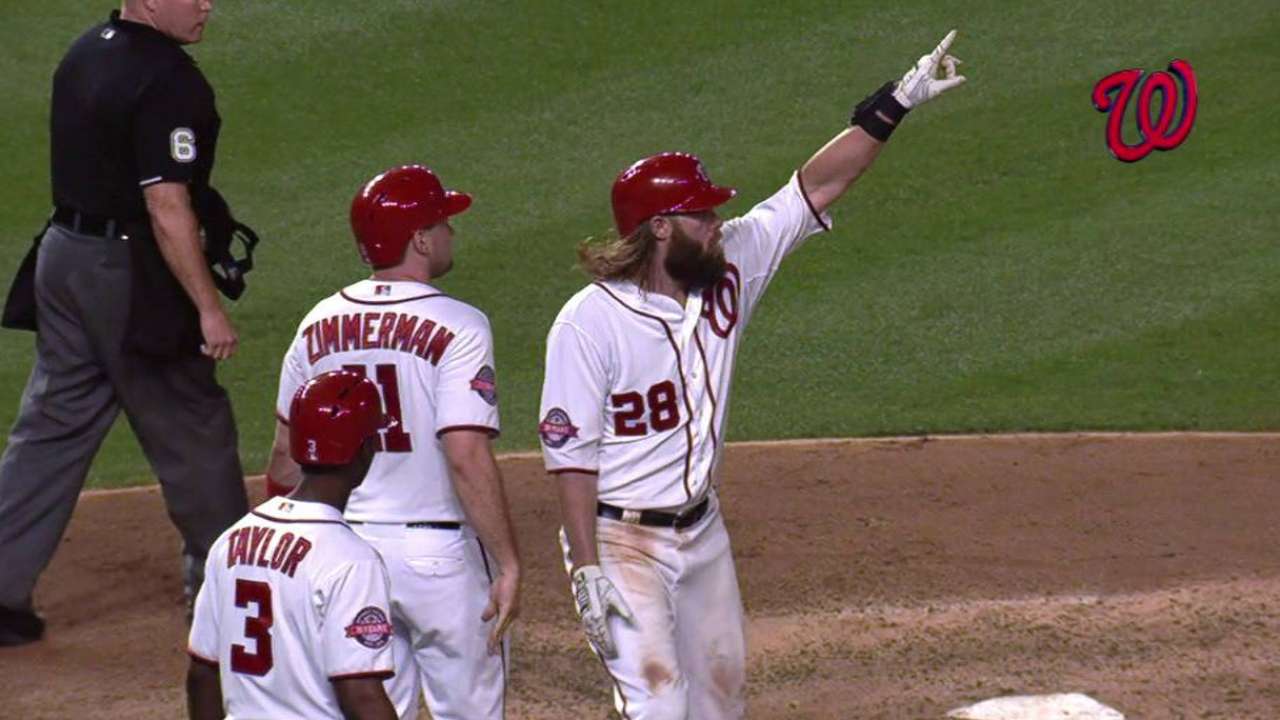 Ramos, who entered the game 4-for-40 since the All-Star break, flared a single to right, and Washington was ahead for good.
Jacob Emert is an associate reporter for MLB.com. This story was not subject to the approval of Major League Baseball or its clubs.