Sale feels good, but not getting results
White Sox ace allows seven runs for second straight start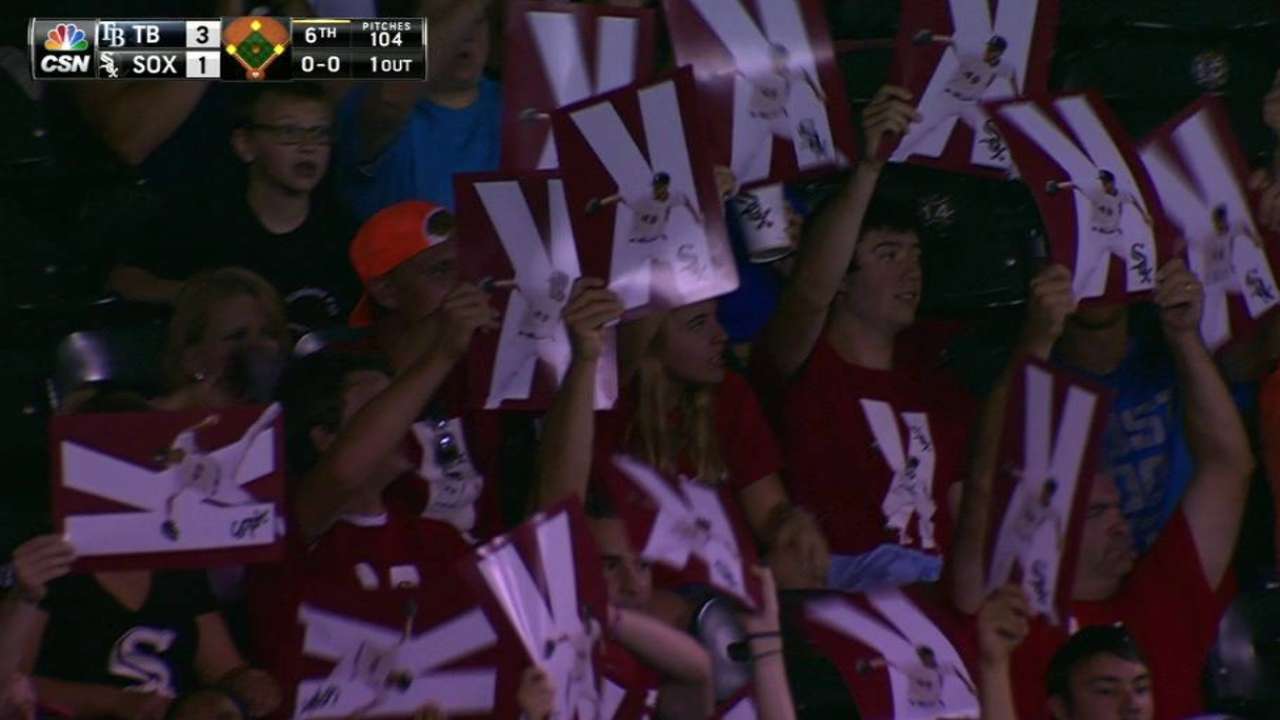 CHICAGO -- When Chris Sale took the mound last Thursday at Fenway Park, he had a chance to push the White Sox winning streak to eight and their season record to .500. The four-time All-Star didn't record an out in the sixth, allowing seven runs on 12 hits.
On Tuesday night at U.S. Cellular Field, Sale had a chance to deliver a win against a Rays squad who the White Sox are looking up at in the American League Wild Card race. The ace yielded seven runs on six hits over 5 1/3 innings, and the Rays cruised behind Chris Archer to an 11-3 victory.
Of all the things the White Sox (50-55) had to worry about amid this improbable postseason push, the team never thought one of the game's best pitchers would be on that list.
"It's bad. I really don't know what to say about it other than just I've been the weak link [the last] couple times out," said Sale, who is always brutally honest about his own work. "I'm not leaving my team a chance to win.
"I'm not doing my job at all. It's tough. It [stinks] sitting in here for four innings watching what you've done just unravel and putting guys in situations they shouldn't be in. That's tough. It really [stinks], honestly."
Sale struggled against Boston's left-handed hitters in his last start, which is a clear indicator that he's a little bit off. He issued two leadoff walks Tuesday, with both runners coming around to score, and allowed two homers, including one on a 1-2 offering to Mikie Mahtook.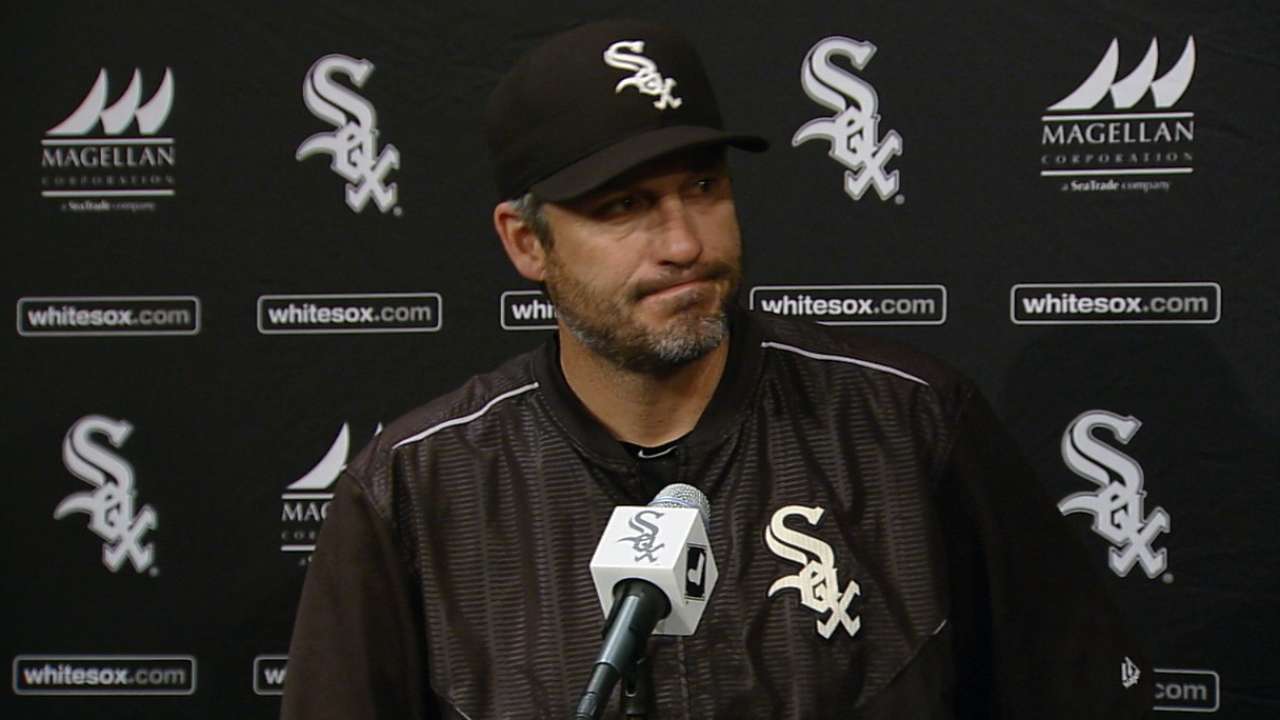 A line drive taken off of his left thigh in Boston could have had some residual effect on his pitching. But Sale said postgame that he feels fine.
"My arm feels good, my body feels good, I feel loose," said Sale, who struck out nine but still lost consecutive games for the first time since 2013. "It's just not showing up. I don't know what it is. If I knew what it was I'd definitely try to figure it out.
"Just bad. I'm just not making pitches when I need to make pitches. I'm not keeping the ball in the yard. It seems like I'm just throwing it over the fence for them, really. Like I said, it really stinks."
There also was a mental mistake committed by Sale when he didn't back up home plate on Kevin Kiermaier's run-scoring single during a five-run sixth. Center fielder Adam Eaton's six-hop throw rolled through catcher Tyler Flowers' legs, and another run scored.
That moment seemed about as bad as it could get for the White Sox. If it gets worse, playoff talk will be pretty much out of the question. Without Sale at his best, the road becomes that much more difficult.
"I've got to be better," said Sale, who has posted just one quality start in his past four appearances. "I need to be better for myself and for this team."
"We've seen him better definitely," White Sox manager Robin Ventura said. "Tonight wasn't his best night, but you know he's going to bounce back. You know that he's going to get there. Tonight wasn't it."
Scott Merkin is a reporter for MLB.com. Read his blog, Merk's Works, follow him on Twitter @scottmerkin and listen to his podcast. This story was not subject to the approval of Major League Baseball or its clubs.