McCann has big game, but tweaks left knee
Yanks catcher hurt blocking pitch, hopes to not miss time
NEW YORK -- The Yankees won't have any answers until Wednesday, so for now all they can do is wait with the hope that Brian McCann won't wake up sore.
McCann tweaked his left knee in the seventh inning of the Yankees' 13-3 win over the Red Sox on Tuesday night blocking a pitch at the plate. The team doctors examined him Tuesday night and he's hopeful that he'll be able to play Wednesday.
"When I pushed off, the inside of my knee kind of stretched a little bit. I'm just hoping I wake up [Wednesday] and it's not stiff," McCann said. "My adrenaline was going so I couldn't really feel anything. I just got checked out. Things are all right."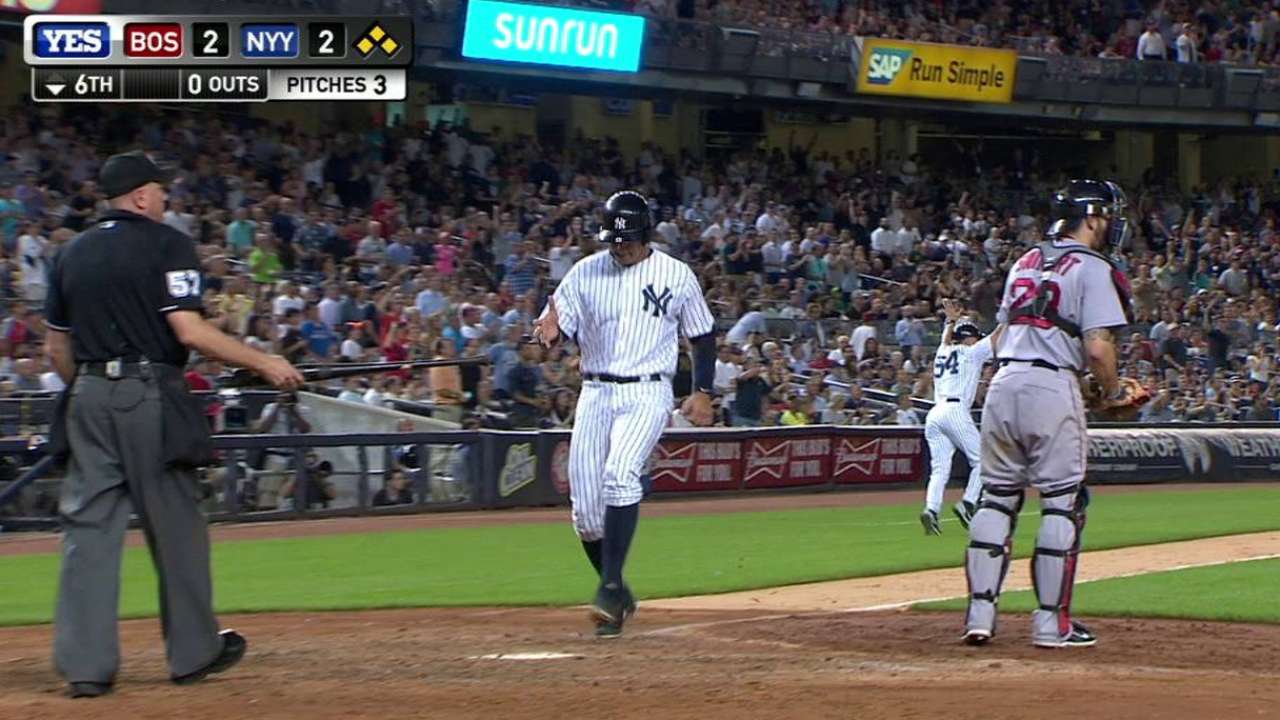 McCann went 2-for-5, hitting his 18th homer in the seventh inning and racking up four RBIs to tie a season high. In the ninth, Yankees manager Joe Girardi decided to move him to first base.
Asked if he was concerned about McCann, Girardi indicated that he was.
"I am. I'm curious to see how he's going to feel [Wednesday]," he said. "We'll just have to play it by ear."
Girardi gave his take on what happened and why he moved McCann to first base. At this point, no tests have been scheduled.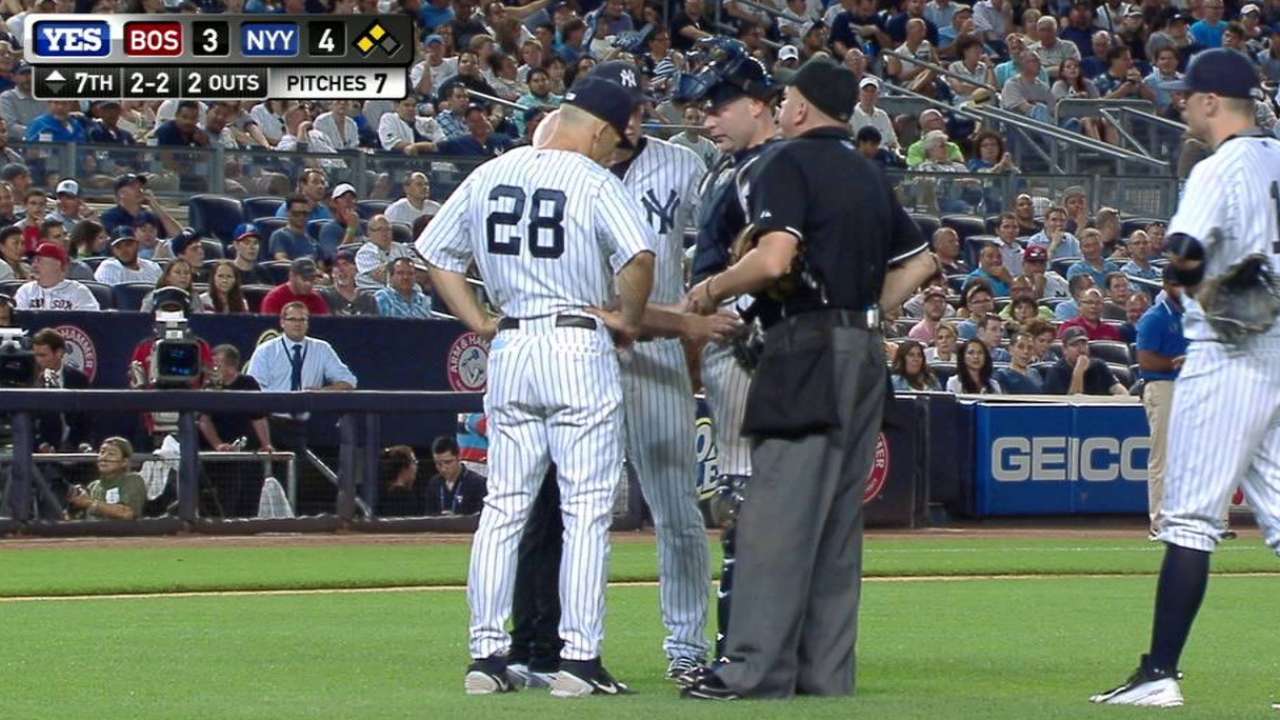 "He just felt a little stretch, then it came back. I don't know if he pinched something. We're really not going to know until [Wednesday] how he feels," Girardi said. " If we have a third catcher, I would just take him out of the game. But because you don't have a third catcher and you have a big lead, I can put him at first and give him a little break there. If it's 6-3, he's still catching.
"I didn't put him at first because of his knee; you'd just hate to see him get a foul tip in a game like this."
Grace Raynor is an associate reporter for MLB.com. This story was not subject to the approval of Major League Baseball or its clubs.