Mets show off new mentality in comeback win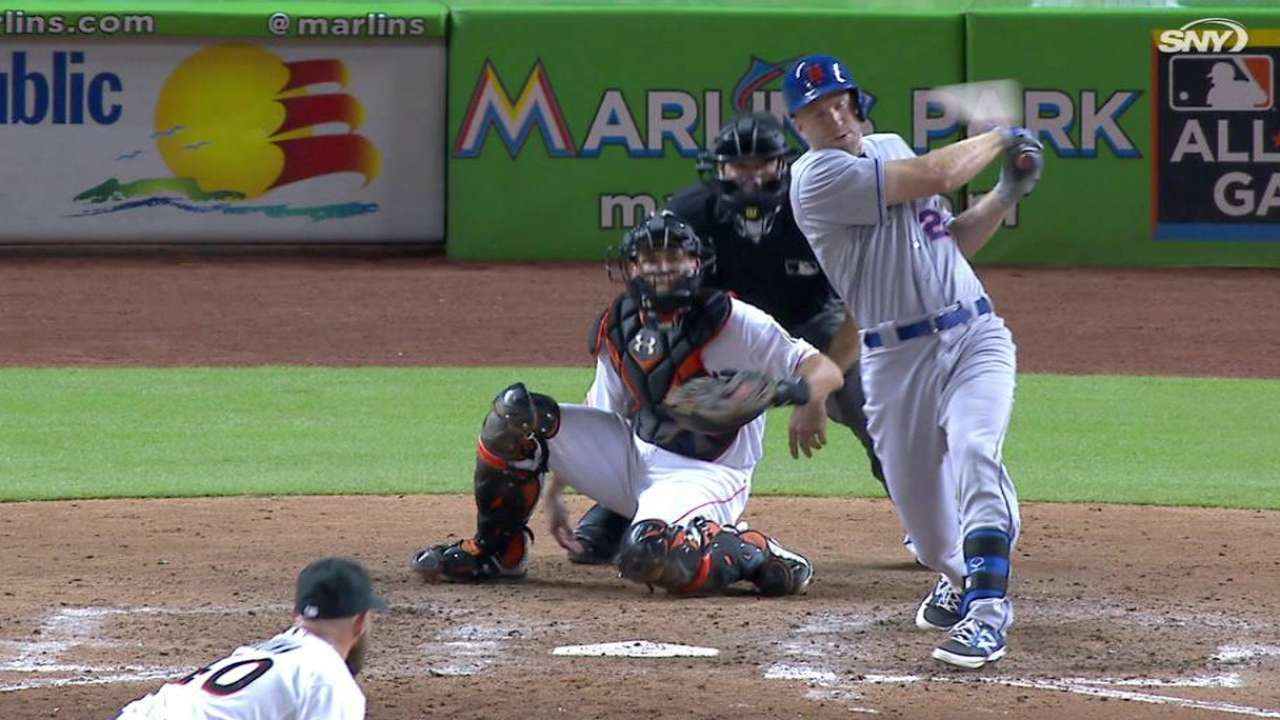 MIAMI -- Eleven times over their first 96 games, the Mets were shut out, the last such example coming July 23. Two days later, after welcoming Kelly Johnson and Juan Uribe into their clubhouse, they scored 15 runs. Less than a week after that, the Mets acquired Yoenis Cespedes, who has done little but smash baseballs since.
The Mets, it seems, aren't in the business of laying down anymore, as they proved in Tuesday night's 5-1 win over the Marlins. Manager Terry Collins swears their entire mindset has changed; whereas the Mets used to fret over whether they would score, they now wonder only when their next outburst will come.
"You should feel it," Collins said. "There's no sense of panic. There's no sense of urgency."
So it was Tuesday, when the Mets came from behind for the third time in four games, scoring their fifth straight victory overall. This time, Eric Campbell was the man of the hour, singling home the go-ahead run in the eighth. Juan Lagares also played a significant role, tripling home two runs, and Curtis Granderson doubled in another.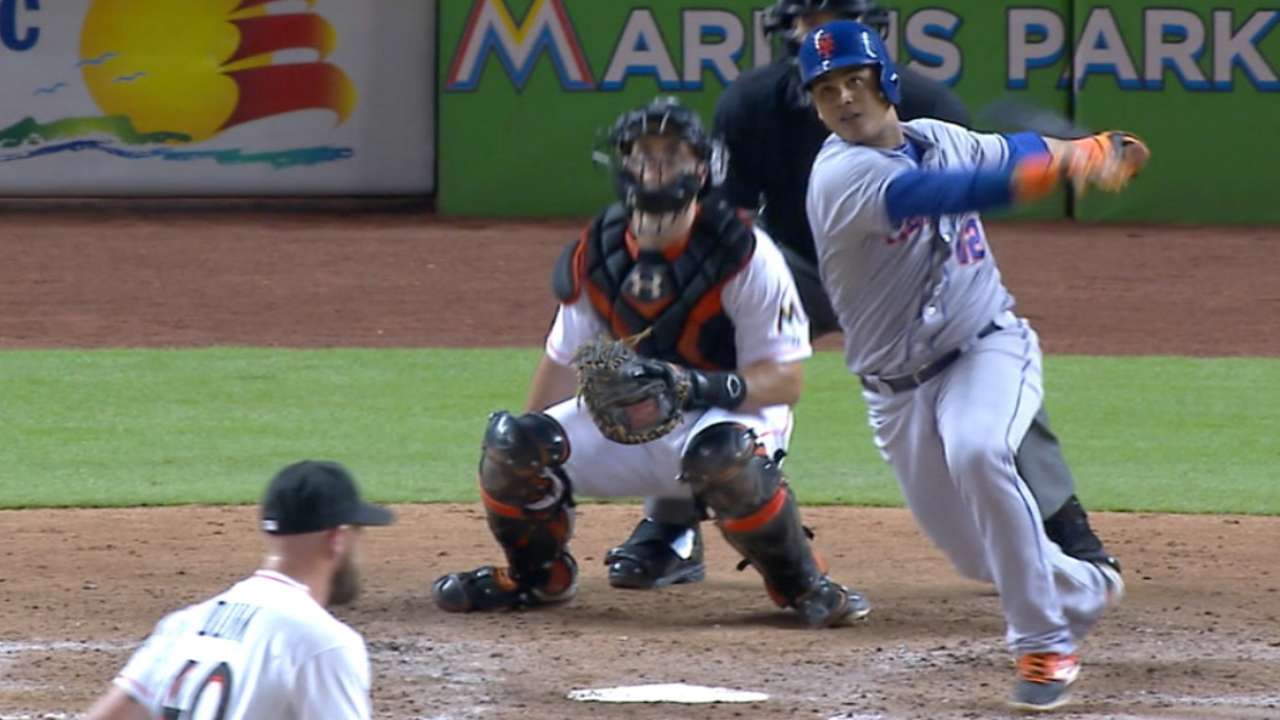 The Mets don't care who it is. They don't even care when it comes. They just want to win, and their new-look offense is allowing them to do so.
"Our offense is exciting," said starting pitcher Jon Niese, who stuck around just long enough to earn the victory.
"It's a confident group," Campbell added. "Now, the thinking is, 'When is something good going to happen?' Because we've been swinging the bats well and it seems like everything is falling our way right now."
If anything, that's an understatement. From Opening Day through their final game without Johnson and Uribe, the Mets ranked last in the National League in runs scored with 3.4 per game. Since that time they are tied for first, averaging 5.9 per night.
So no, the Mets don't fear going down a run or two anymore. Collins recalled looking down his bench in the eighth inning Tuesday and marveling at the options: Campbell and Daniel Murphy and Johnson, to name three -- and those were the hitters who didn't start the game.
"Each guy's got to pick his part up and tug on his end of the rope," Collins said. "We've got to approach every game like it's the biggest game of the year."
Anthony DiComo is a reporter for MLB.com. Follow him on Twitter @AnthonyDiComo and Facebook, and listen to his podcast. This story was not subject to the approval of Major League Baseball or its clubs.