Owens provides plenty of positives in debut
No. 5 Red Sox prospect settles in, leaves with lead
NEW YORK -- Despite what transpired after Henry Owens walked off the mound at Yankee Stadium on Tuesday night, the lefty's debut was solid.
Though the Red Sox endured a 13-3 walloping at the hands of the Yankees, Owens had a 2-1 lead when he departed with two on and nobody out in the sixth.
Was Owens pleased with his first Major League start?
"Yes and no," he said. "I was anxious to be out here. Very excited. I was pleased with the opportunity, and I tried to seize it the best I could. I ran into a couple of tough innings, but hopefully there's more to come."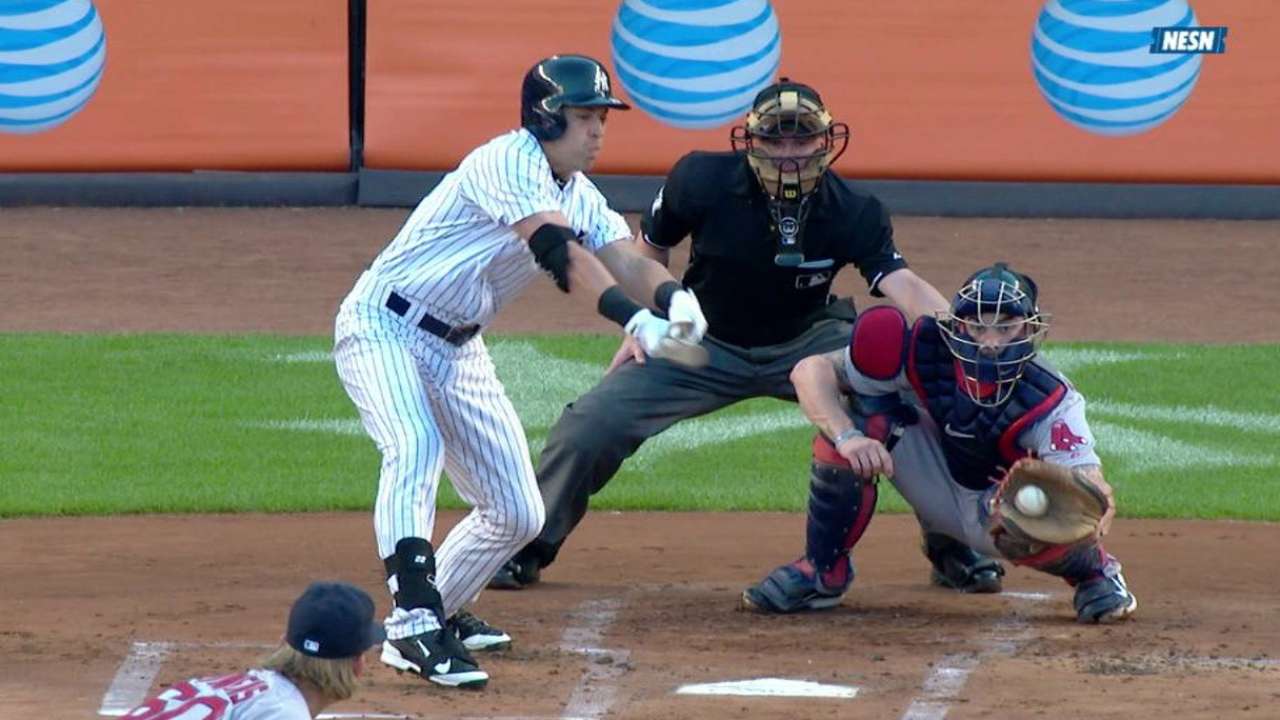 Considering that Owens threw 34 pitches in the first, it was impressive that he gathered himself enough to still be out there when the sixth started.
In fact, Owens got in a nice groove between the second and fifth, retiring 12 in a row.
"I think I was more in the strike zone early, trying to get ahead. I fell behind a couple of guys that got some hits, but when I was ahead, I felt like I was in control," said Owens, who took the loss.
It was something to build on for Owens, who will likely start again Sunday afternoon in Detroit against the Tigers.
For his debut, Owens tried to soak it all in, realizing the magnitude of the venue in which he was pitching.
"Yeah, absolutely," said Owens. "I looked around when I was warming up, like, 'Here I am.' I tried to embrace it the best I could and have fun at the same time."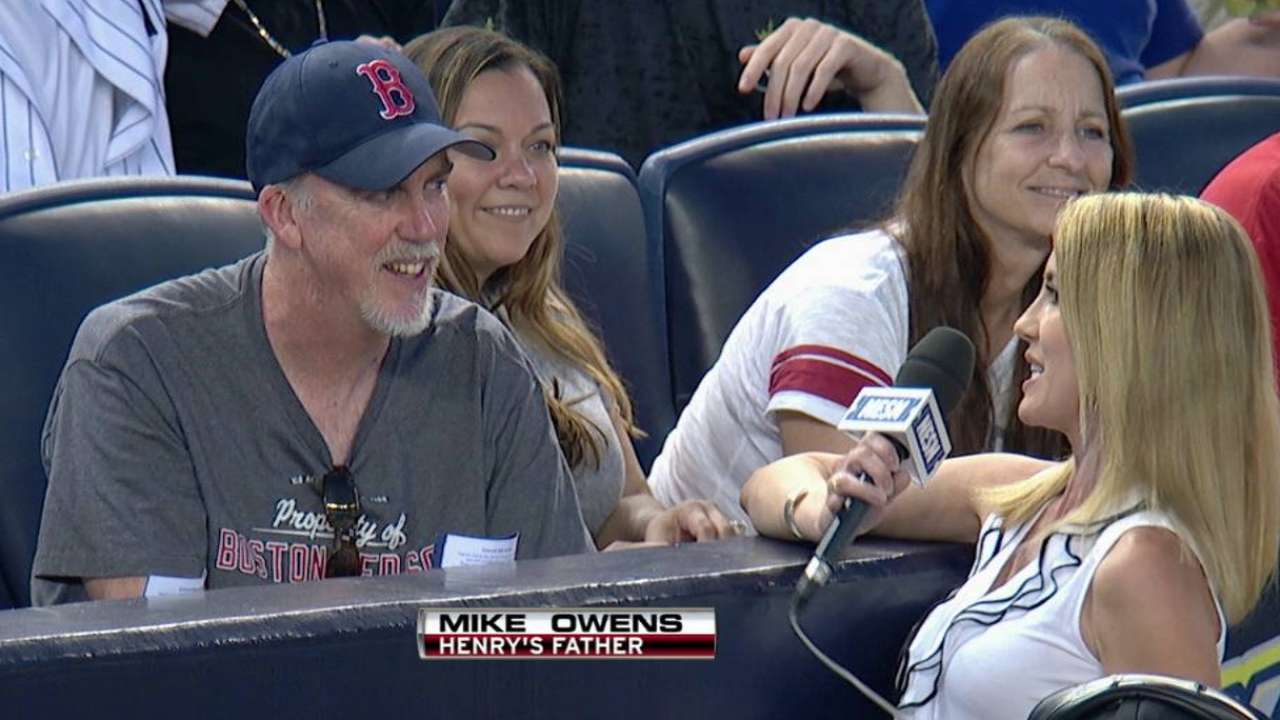 Owens, the fifth-ranked Red Sox prospect by MLB.com, had several of his closest family members and friends on hand from California.
Despite the circumstances, Owens tried to focus on the task at hand.
"No, I wasn't really telling myself that I'm pitching my debut," Owens said. "I was trying to tell myself I'm pitching against New York in New York and to try to slow down their hot bats."
For the most part, he did.
"I thought he did a good job of minimizing the damage in the first inning," said Red Sox manager John Farrell. "A walk mixed in with a couple of ground-ball singles. I thought what was impressive was he seemed to keep the emotion of the moment under control, he made some quality pitches, settles down, gives us five solid innings of work and gives us a chance to take the lead. I thought he used his entire pitch mix. He used his fastball-changeup combination in good spots. So the first time out, it was a solid performance by him."
Ian Browne is a reporter for MLB.com. Read his blog, Brownie Points, and follow him on Twitter @IanMBrowne. This story was not subject to the approval of Major League Baseball or its clubs.