Bassitt finally gets the support he needs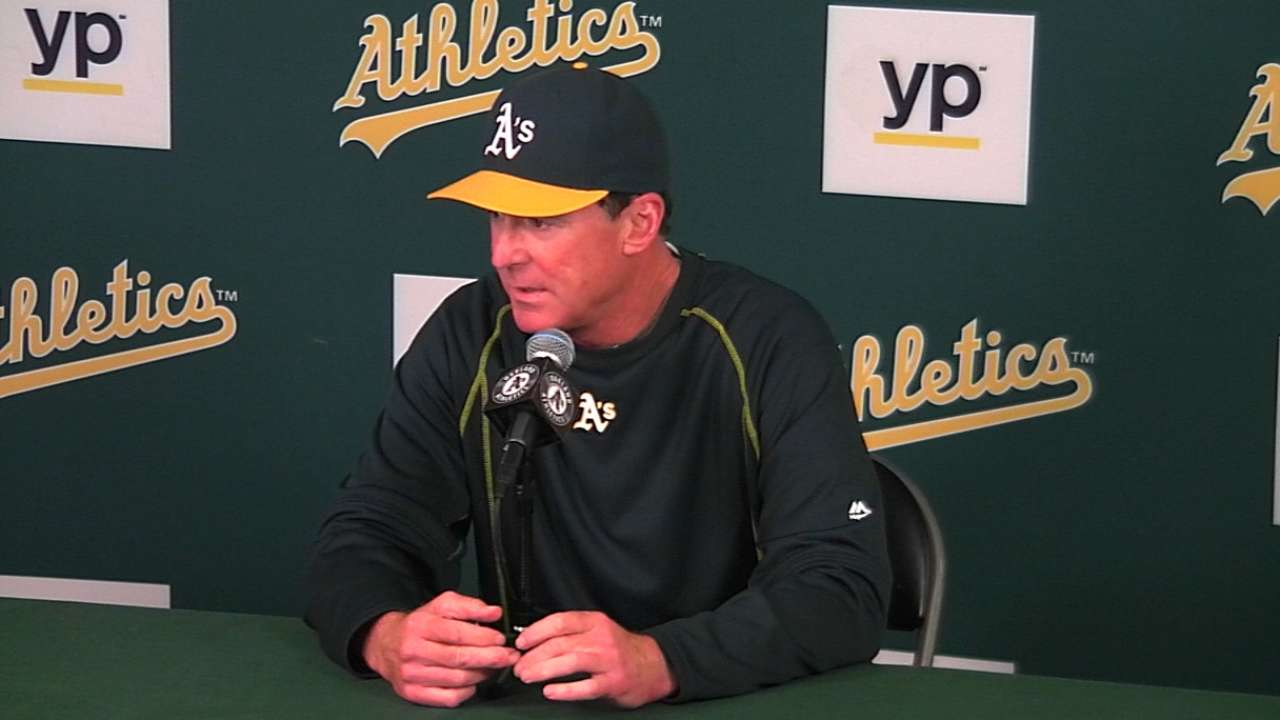 OAKLAND -- Through the first five innings, it seemed like a standard Chris Bassitt outing. But in the sixth, the A's did something they had barely done for the right-hander in five starts this season -- score runs.
The A's brought home four in the sixth -- highlighted by a Marcus Semien three-run homer -- en route to a 5-0 win over the Orioles at the Coliseum on Tuesday night. The A's notched their American League-leading 14th shutout of the season and Bassitt got his first win since joining Oakland in the December trade that sent Jeff Samardzija to the White Sox.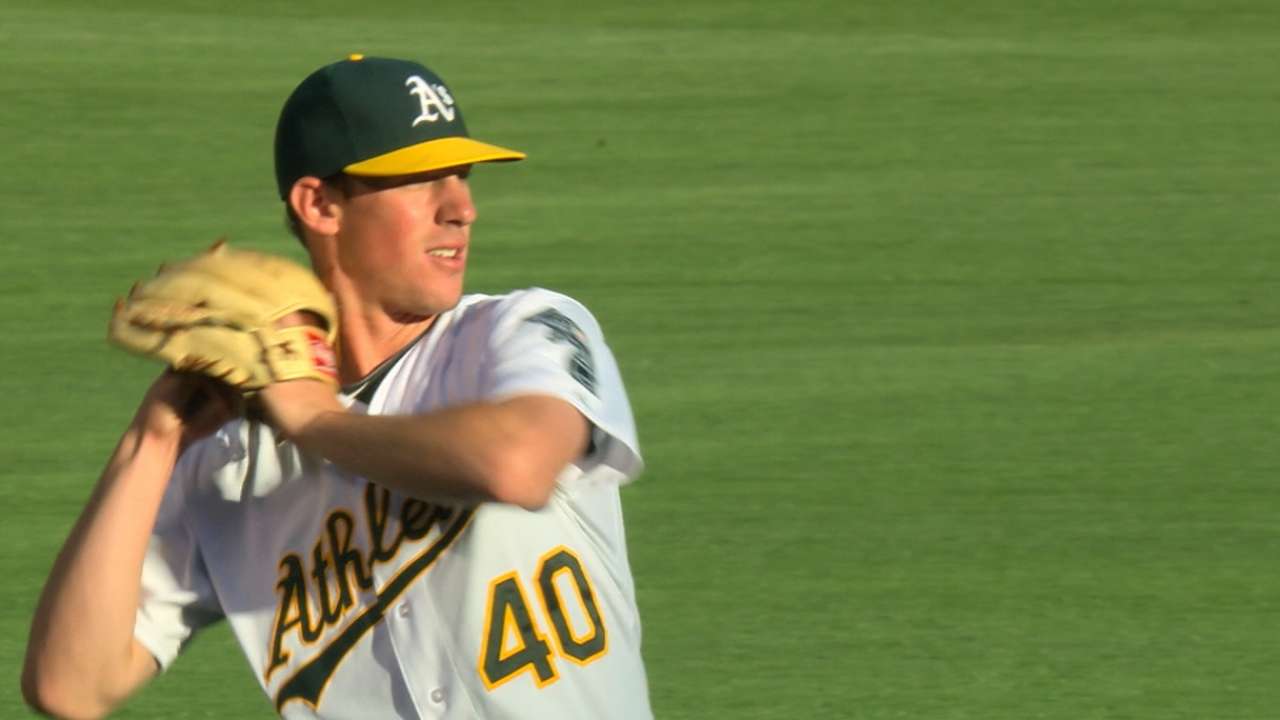 Bassitt had received a total of five runs of support in his first five starts, but he got five Tuesday night.
"I don't care about ERA, I don't care about hits," Bassitt said. "I just care about winning. I don't care about anything else. I don't look at any stats. I can tell you what my record is pretty much every single time. Besides that, I don't care."
His record entering Tuesday's game was 0-4, though he had only given up 10 runs in five starts.
Bassitt deflected all of the credit to catcher Stephen Vogt, who he said slowed him down. He said his poor record was a factor in his increased tempo, but Vogt made sure he relaxed.
"I wanted to win," Bassitt said. "Coming out of the gates, I was like, 'Go get 'em. Go get 'em.'"
Manager Bob Melvin was impressed by Bassitt's intensity. He said his offspeed pitches are "night and day" from what they were in Spring Training.
Bassitt allowed five hits and no runs in seven stellar innings, striking out seven while throwing 104 pitches. His scoreless streak is now at 13 innings.
"I thought the game was how well they pitched, and that's the kind of guy you get for a guy like Samardzija," Orioles manager Buck Showalter said of Bassitt.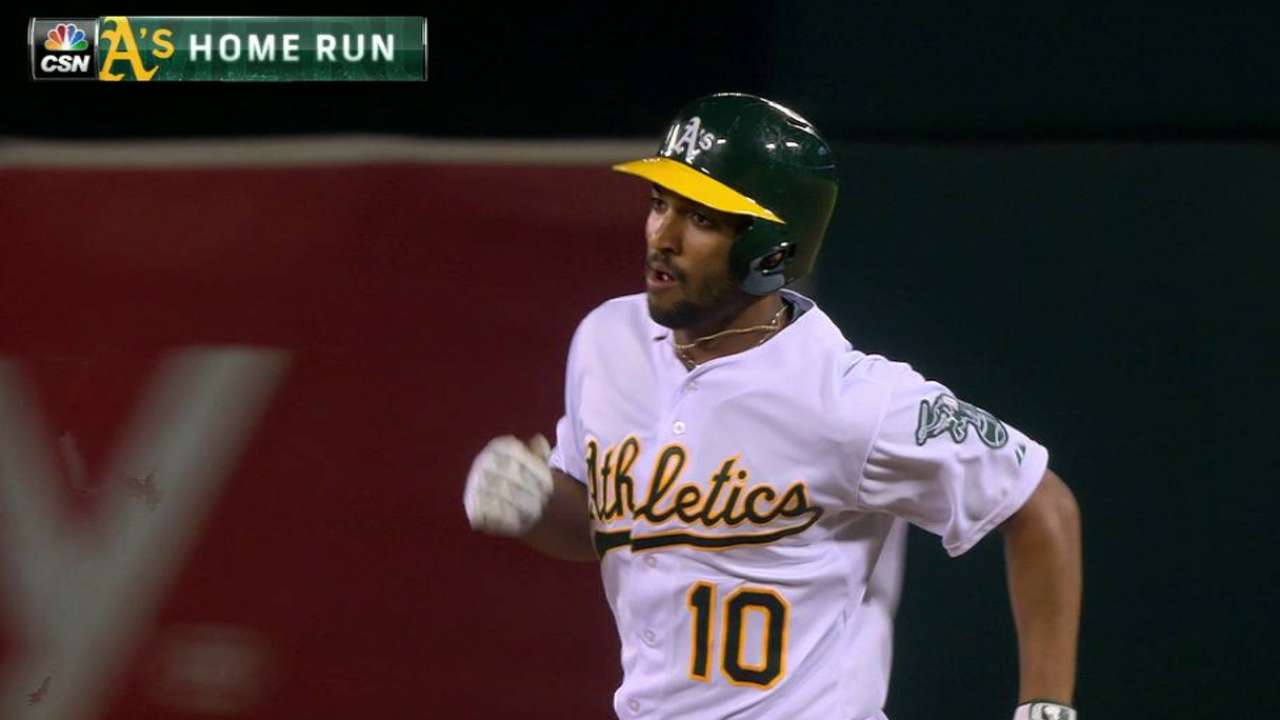 The run support was the only thing missing.
Billy Burns singled home Eric Sogard in the fifth. In the sixth, Brett Lawrie's triple scored Billy Butler. After Chaz Roe intentionally walked Sogard, Semien made him pay, crushing a homer to left-center.
Semien said both he and Sogard were surprised at the walk, but Semien expects the Orioles were trusting the numbers.
"I was told that early on in pro ball if you ever get in that situation you want to have a little extra fire," Semien said, "but I just wanted to stay within myself and do the best I could, no matter what. I'm just glad it happened like that."
Trevor Hass is an associate reporter for MLB.com. This story was not subject to the approval of Major League Baseball or its clubs.