Morale high for energized Rangers
ARLINGTON -- Rangers fans rose to their feet on Tuesday as Shawn Tolleson faced the defending American League batting champion with two outs and two runners in scoring position in the ninth inning of a one-run game.
Tolleson got Astros second baseman Jose Altuve to an 0-2 count, Altuve fouled one off, then Tolleson went up and out of the strike zone. Altuve swung and missed, giving the Rangers a 4-3 win to reach .500 for the first time since July 4.
It was Tolleson's toughest save yet and his 20th of the season. He has only one blown save, and since May 20, the day he took over as closer, his save total leads the American League.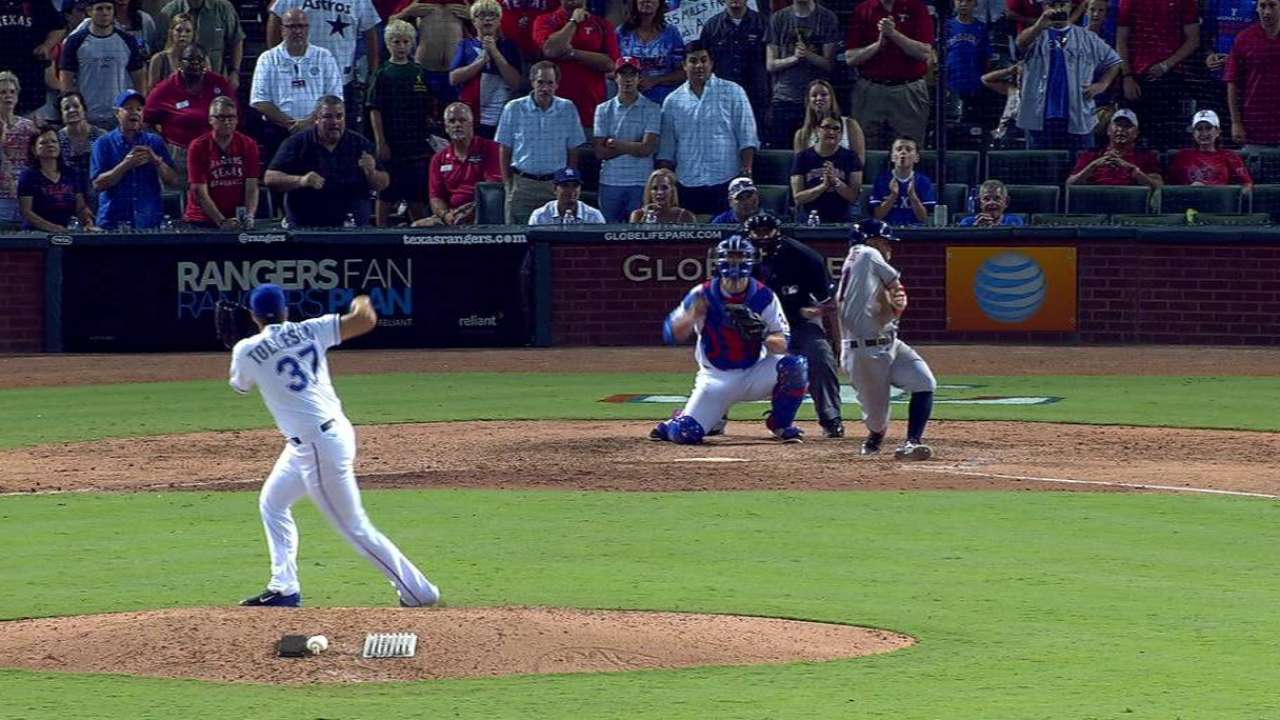 "It's a comfort to know that you have a pitcher on the mound who doesn't really get rattled," manager Jeff Banister said. "[Tolleson] has shown all year long that he's in control of the moment, that he's got pitches, that he's got command."
The win was the Rangers' sixth in their past seven games. It clinched a series win against the first-place Astros and backed up the talks of a newfound energy in the clubhouse. Since the news broke that the Rangers were trading for Cole Hamels last Wednesday, they have only lost one game -- and it happened to be the one Hamels started.
"[The win] is vital," Banister said. "We don't get that game tonight, we don't finish that game out, it puts our backs against the wall to come back out tomorrow against a pitcher [Scott Kazmir] that we haven't had a lot of success against."
The Rangers won on Tuesday thanks to Prince Fielder's solo home run in the fourth and Delino DeShields' triple in the fifth, which sparked a three-run rally.
Starter Yovani Gallardo had to throw 98 pitches in five-plus innings and gave up three earned runs, but he earned his first win since June 27.
"I think we're playing good ball right now," Gallardo said. "We're getting big hits whenever we have to, making pitches when we have to. I think it's important. A big win today."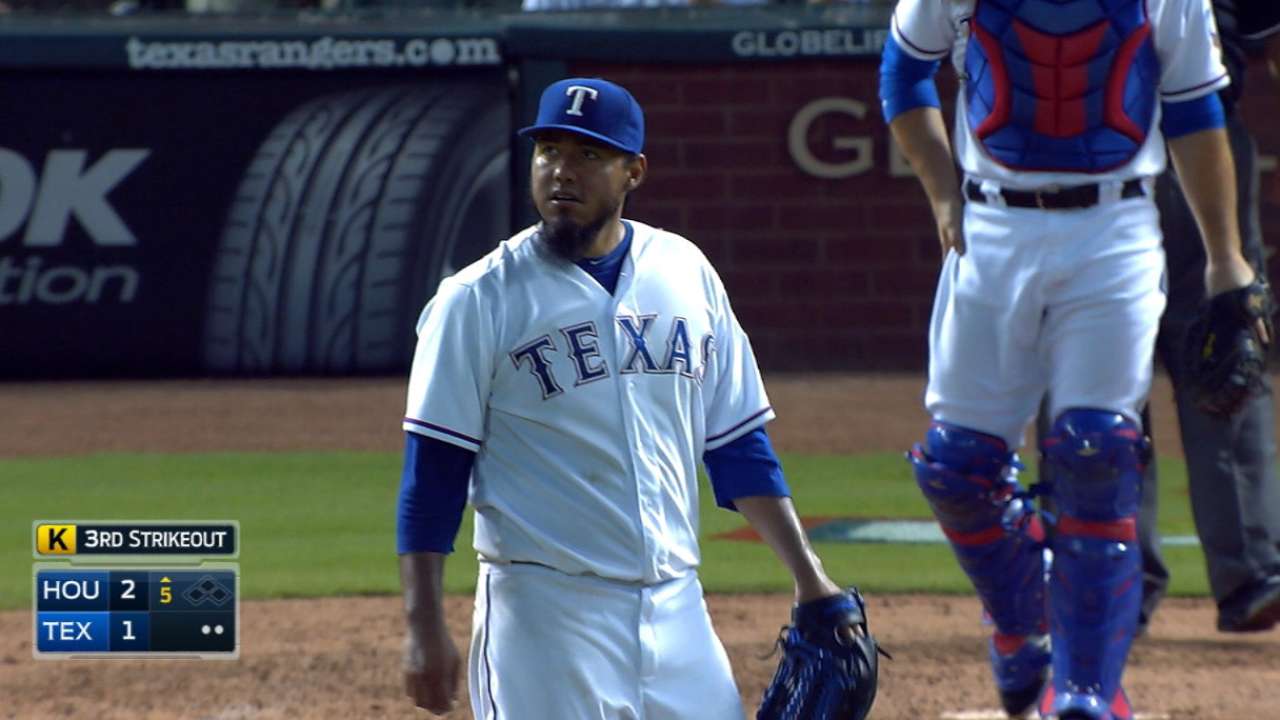 Among the biggest differences in the past couple of weeks is the way the Rangers have hit with runners in scoring position. They went 3-for-9 on Tuesday to raise their average in such scenarios to .287 since the All-Star break. Before the break the average was .230.
"I think the morale is high," Wednesday starter Nick Martinez said. "We're playing some good ball right now. We've had some great additions to the ballclub. I think we can definitely make a push."
It's been an up-and-down season for the Rangers, and there is much baseball left. The club is holding on to the belief that it can make a big run, and Tuesday's victory didn't just reaffirm those beliefs -- it strengthened them.
"Five hundred is not where we want to be," Banister said. "It's just a number we've got to get to [in order] to go where we want to go."
Cody Stavenhagen is an associate reporter for MLB.com. This story was not subject to the approval of Major League Baseball or its clubs.