Donaldson, Tulo provide pop at top of lineup
Power duo gives Blue Jays edge with monster blasts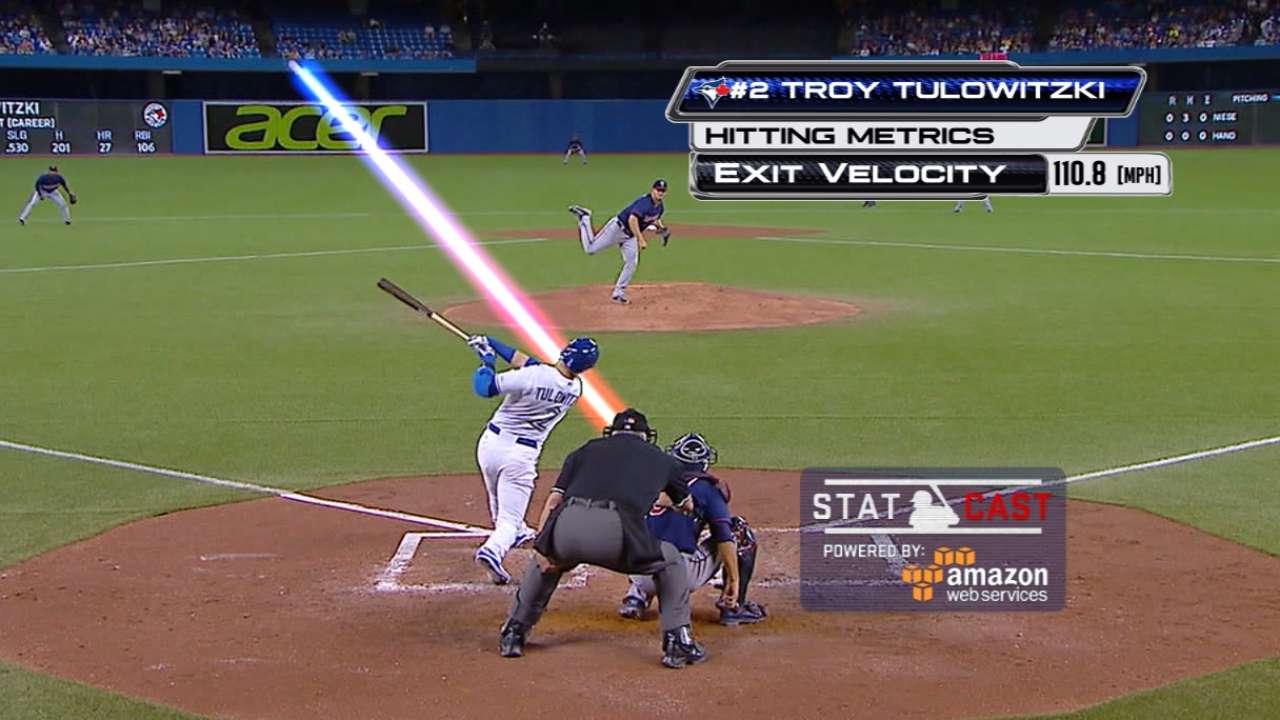 TORONTO -- The Blue Jays had plenty of pop at the top on Tuesday in their win over the Twins. Nos. 1 and 2 hitters Troy Tulowitzki and Josh Donaldson each launched second-deck solo shots as Toronto downed Minnesota, 3-1, at Rogers Centre in front of 26,504.
The power-hitting Blue Jays matched up well against right-hander Phil Hughes, who has allowed a Major League-high 27 homers this season. Donaldson went to work on that advantage early, cracking a home run in the first inning to spot the Blue Jays an early lead. Tulowitzki followed with a moon shot in the third to make it 2-0. His home run was projected to travel 450 feet and it left his bat at 111 mph, according to Statcast™.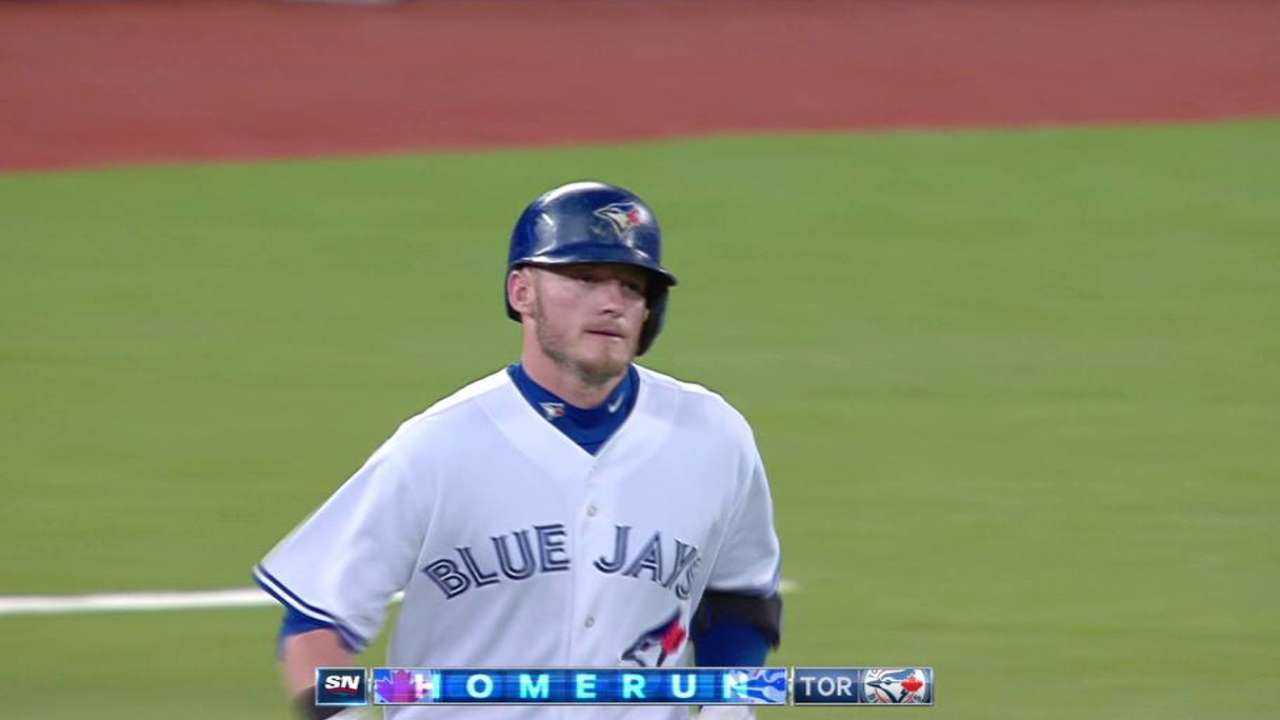 "Those guys at the top, they can change the game with one swing of the bat," said manager DeMarlo Hale, who was standing in for the suspended John Gibbons. "It's a threat from the start. [Donaldson] hit the home run to get us going, and Tulo followed. You got a two-run lead. It's a pretty good beginning."
Donaldson, who hit his 28th long ball, is enjoying a Most Valuable Player-caliber season. He's cranked homers in back-to-back games, and has gone deep five times in his last night contests. He's been on fire lately, smacking six homers, seven doubles and 16 RBIs over his last 14 games. Of Donaldson's 28 home runs, 18 have either tied the game or given the Blue Jays a lead.
Tulowitzki, meanwhile, has made his presence as leadoff man felt in more ways than one. He's reached based in six of seven games with the Blue Jays, and homered twice. The team is 6-0 when he's in the starting lineup.
The Blue Jays shortstop said he's noticed some similarities between he and Donaldson, at least on the field.
"We're two different people outside of the field," Tulowitzki said. "He's outgoing, outspoken at times, but he has a lot of fun. Not that I don't, but I'm more of the serious guy. But, on the field, there are some similarities. Guys that compete, guys that grind at-bats, guys that probably put winning first and guys that make a difference when they're on a team."
Jamie Ross is an associate reporter for MLB.com. This story was not subject to the approval of Major League Baseball or its clubs.