What's next for Tigers under new leadership?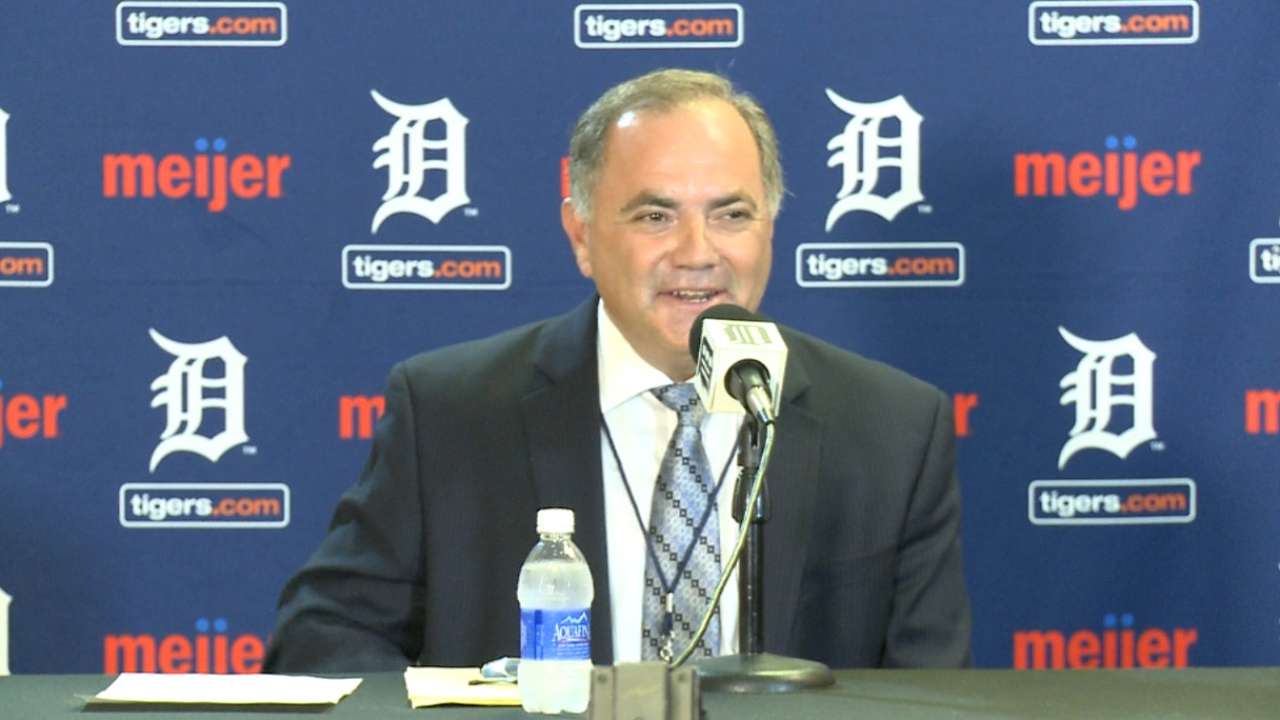 DETROIT -- The Tigers had just finished a whirlwind 48 hours on the road, watching their clubhouse change at the non-waiver Trade Deadline. They returned home to watch their front office shift on Tuesday as Al Avila took over as the executive vice president of baseball operations and general manager.
"For a majority of us on this team, obviously, we've never experienced anything like this," catcher Alex Avila said of Dave Dombrowski's departure from the organization after 14 years, "so it's definitely different."
Though Avila's father was promoted to general manager, he said he didn't know what was coming until the clubhouse went into lockdown mode before batting practice. Many assumed Dombrowski would be seeing through the rebooting process started with last week's trades.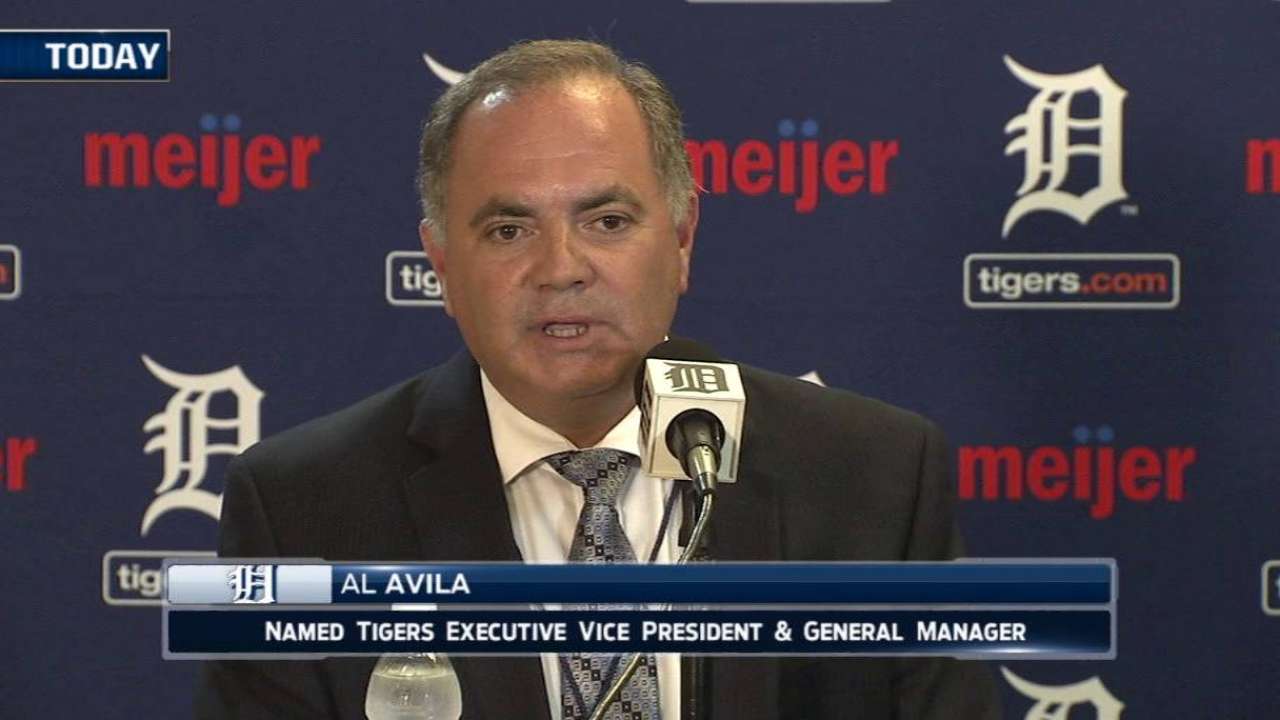 For Avila, Justin Verlander, Nick Castellanos, Bruce Rondon and others, Dombrowski is the only general manager they've known. His scouting department drafted them, and his player development team saw them to the big leagues. Others, such as Victor Martinez, signed in Detroit through Dombrowski's recruitment. Through the win-now urgency that has carried this franchise through the last decade or so, Dombrowski was the picture of stability. Now, he's out.
"Obviously, it's tough," Verlander said. "I've been with Dave since the beginning of my career, and you know what, he's done a fantastic job for this organization. I know he and [those of] us who have been here since Day 1 are disappointed we weren't able to win a [World Series] championship, but he definitely left a legacy with this organization. We had a great run, had a great chance to win many years in a row, and a lot of that had to do with him."
Now, that continuity is gone. And even though his replacement, Al Avila, was Dombrowski's top assistant since 2002, there's a lot of question as to what comes next.
Any immediate changes are likely to be minimal. Though a new general manager usually gets the chance to hire his own manager, Avila -- who was involved in the process to hire Brad Ausmus two years ago -- said the skipper will maintain his post.
"I believe in Brad Ausmus," Al Avila said. "He's our manager the rest of the season for sure. I have all the confidence in him, I think he's done a good job and just like everything else, from here on out, everything will be evaluated."
Ausmus is signed only through next season. He said, as he has recently, that he's not worried about his situation, and doesn't expect it to be a distraction.
"Al has been here for years, and I certainly know him and have worked with him, so I don't think there's an issue there," Ausmus said. "And the truth is, when you come in the clubhouse and close the doors, and walk to the field, baseball is still the same, the game is still played the same. We still have the same job, and that's to go out and win."
Once the season ends, there could be a lot of evaluating going on, not just on the managerial position, but the front office as well. And with the latter, depending on Dombrowski's next move, it could be a fascinating triangle.
Not only have Avila and Dombrowski worked together for close to a quarter century, but many of Dombrowski's assistants have been here for a decade or longer. Some, such as legal counsel John Westhoff and vice president of player personnel Scott Reid, made the jump from Florida with him. Others, such as vice president of amateur scouting David Chadd, came over soon after.
Avila's inner circle and Dombrowski's inner circle overlap, and both are loyal to the people they trust. So if and when Dombrowski takes another job elsewhere, he could well try to bring familiar faces with him.
"Well, first of all, the personnel here is under contract, and obviously anything of that nature would be tampering," Avila said. "And that's against the rules. Like I said earlier, there's a certain amount of staff that would stay, and there is maybe going to be a few people that would want to go. I don't know.
"At the end, the guys that stay are the guys that we want here, and that's the way we will move forward. And I do have the utmost belief that the guys I want to stay, will stay."
Whether they're staying for the same mission is the big-picture question casting a shadow over the entire situation. Many around baseball felt Dombrowski wouldn't stick around for a full-scale rebuilding project, or for a reduced payroll. Avila said he was assured that wouldn't be happening.
"[Owner Mike Illitch] wasn't giving me a big explanation," Avila said. "He basically said that he was committed to win. The main focus was, 'I'm committed to win. I want you to take this job, and I want you to run with it. And make sure you know, the foot is on the pedal, hard.' And that's what he wants."
That includes this year.
"This is a year he's still focused on," Avila said. "But he did tell me he's committed, year-in and year-out until it's done. ... He is committed to giving us the kind of payroll to be able to compete and go for a championship."
Jason Beck is a reporter for MLB.com. Read Beck's Blog, follow him on Twitter @beckjason and listen to his podcast. This story was not subject to the approval of Major League Baseball or its clubs.