Johnson's mental flub costs Braves a run
First baseman loses track of outs; Giants score on Pence's grounder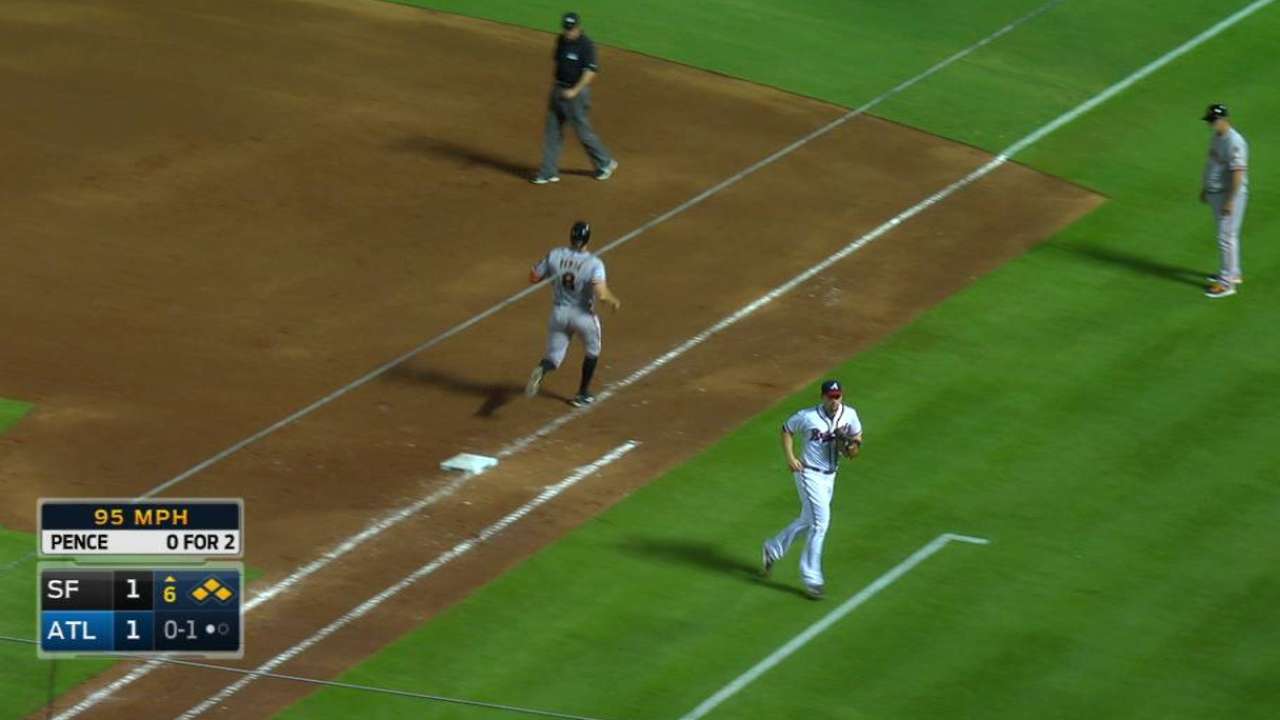 ATLANTA -- Just a day after proving invaluable at first base in the Braves' 9-8 walk-off win over the Giants, Chris Johnson provided Shelby Miller with another moment of frustration in the sixth inning of Tuesday night's 8-3 loss.
With one out and the bases loaded, Miller got Hunter Pence to ground a ball sharply to Johnson at first, a perfect opportunity for a double play or even a forceout at the plate.
But Johnson fielded Pence's ball and jogged over to first base, seemingly under the impression that Pence had just grounded into an inning-ending third out. Johnson's play gave the Giants a 2-1 lead with Gregor Blanco scoring from third.
After the game, Johnson made no excuses for himself and openly admitted to his mistake.
"Yeah, I screwed up," Johnson said. "I screwed up. Stupid mental error."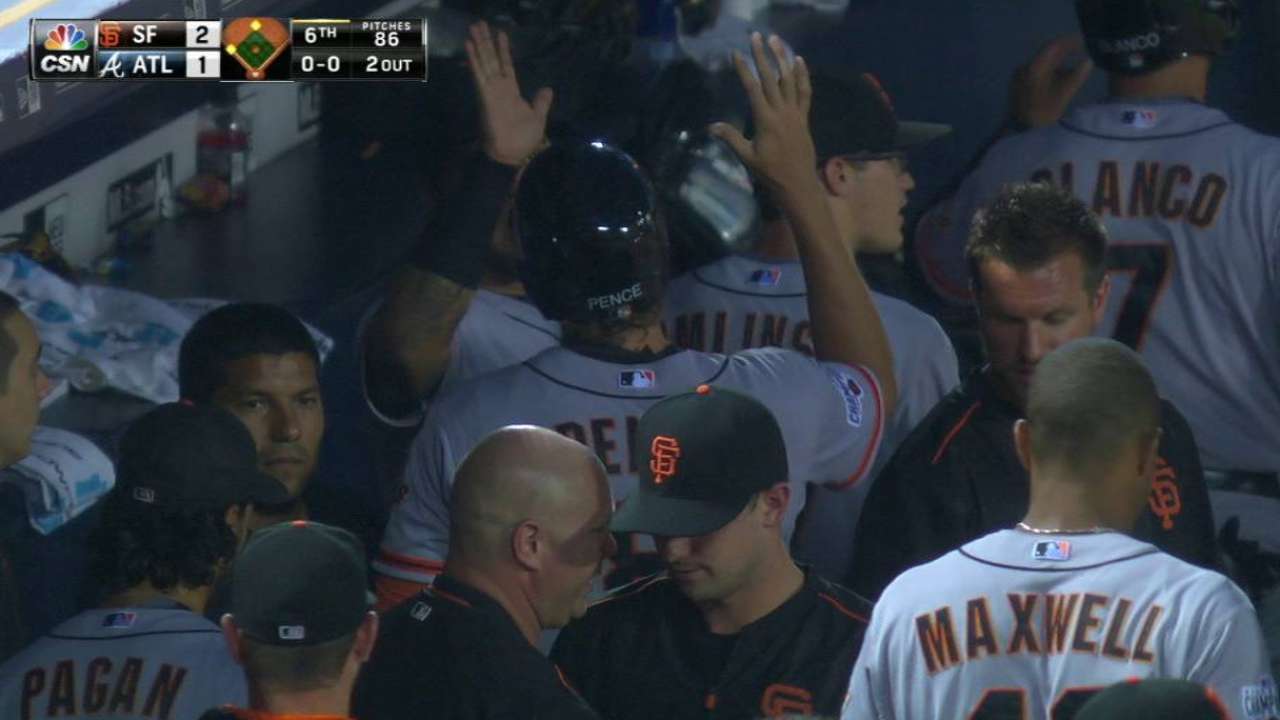 Giants manager Bruce Bochy felt a double play would have been difficult to make.
"I think Hunter would have beaten it out," said Bochy, who didn't think Johnson had a chance at a play at the plate, either. "That would have been a tough 3-6-1, with his speed."
Braves manager Fredi Gonzalez agreed a double play was unlikely, whether Johnson went to second base or home first, but still said it shouldn't have happened.
"There's no excuses for not knowing how many outs," Gonzalez said. "Everybody has mental lapses. but I liked the way Shelby Miller reacted to that. It didn't affect him. He went out there and got the next guy out and kept it right there, so I like that reaction out of him."
Miller struck out the next batter, Brandon Belt, to prevent any more damage, and the Braves picked up Johnson in the seventh. Pinch-hitter Pedro Ciriaco singled home the game-tying run and Nick Markakis' grounder scored a go-ahead run, giving Miller a shot at breaking his 13-game winless streak before the bullpen allowed four runs in the eighth, including Pence's three-run homer off David Aardsma.
Carlos Collazo is an associate reporter for MLB.com. This story was not subject to the approval of Major League Baseball or its clubs.