Muncy to work on hot corner at Triple-A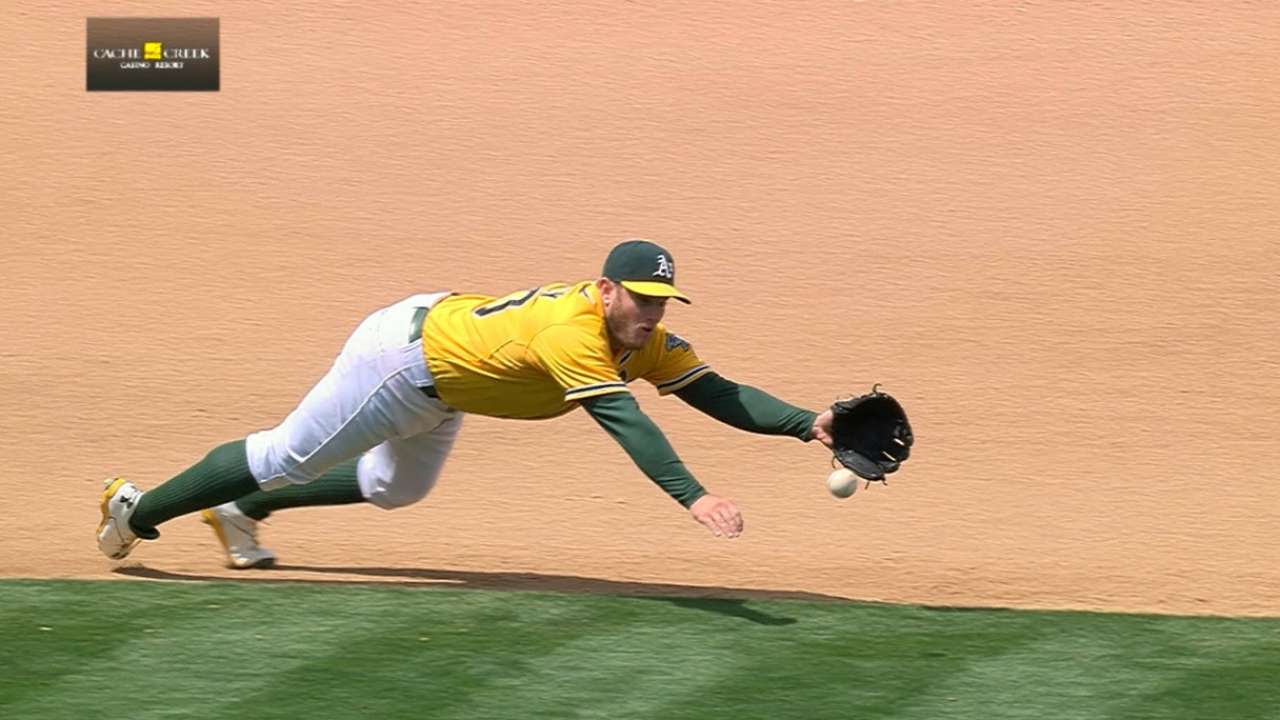 OAKLAND -- In his latest seven-game stint with the A's, Max Muncy appeared in only one game.
With Danny Valencia, who was claimed off waivers Monday, arriving in Oakland on Tuesday, Muncy was sent back to Triple-A Nashville.
• A's claim versatile Valencia from Blue Jays
"Certainly as far as 'Munce' goes, he needs to develop a little bit more at third," A's manager Bob Melvin said. "He's been primarily a first baseman in his career. Move him to third, he's done a nice job with it, but sitting around here and playing once every 10 days or so doesn't benefit him much."
Melvin said he's sure Muncy would rather stay in the Majors and not play much, but he knows spending more time in the Minors will benefit Muncy immensely.
He's already seen Muncy make strides and increase his confidence. Muncy went 1-for-3 with a double this stint and didn't commit any errors at third -- though he was thrown out at the plate.
'You can see it in his pregame work," Melvin said. "His positioning seemed to be better. He was more confident in fielding the baseball. His mechanics were a little bit different. When you start to feel good about it, the confidence starts to come."
Trevor Hass is an associate reporter for MLB.com. This story was not subject to the approval of Major League Baseball or its clubs.