Counsell leans on leaders during rough stretch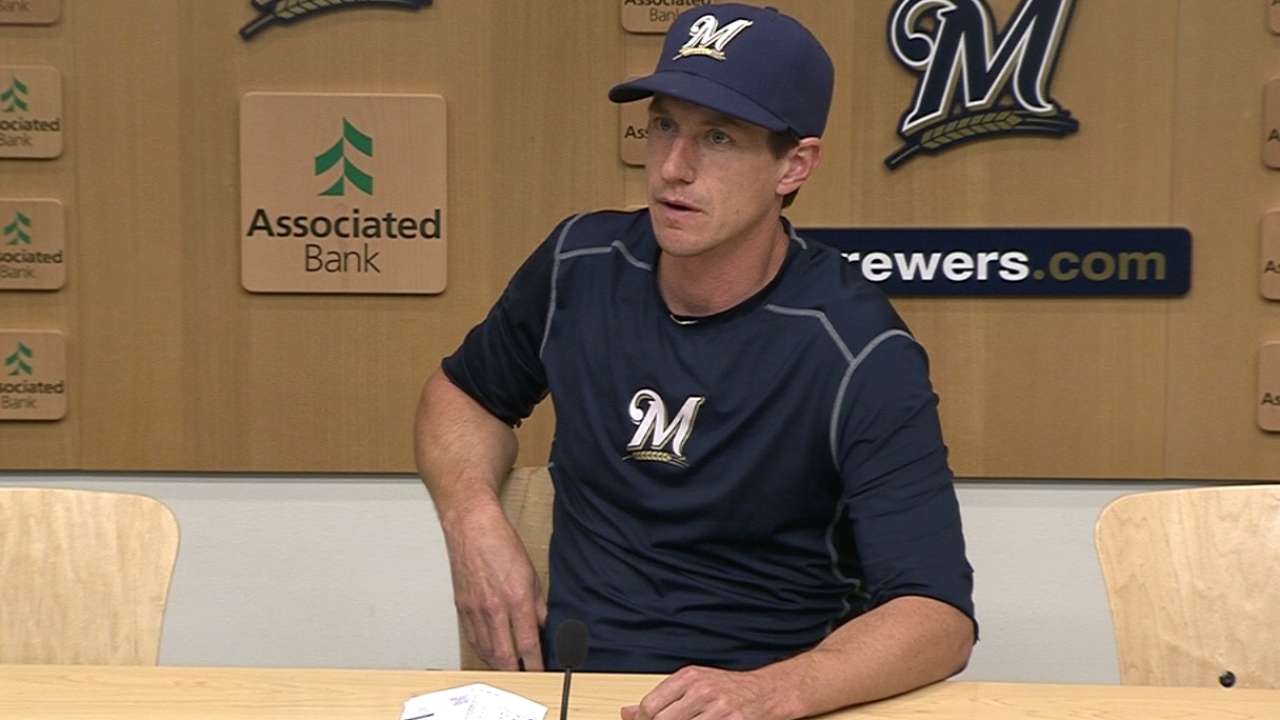 MILWAUKEE -- In the wake of a series of trades that reshaped the Brewers on the field and in the clubhouse, manager Craig Counsell said he'd engaged in discussions with some of the team's remaining veterans about what lies ahead.
"I don't need different from them," Counsell said, "but we've got a lot of games left. We've competed very well, and I just want that to continue. It should continue."
Four Brewers trades ahead of the non-waiver Trade Deadline cost the team a third of the regular starting lineup (third baseman Aramis Ramirez and outfielders Carlos Gomez and Gerardo Parra), a mainstay of the starting rotation (Mike Fiers) and a reliever (Jonathan Broxton).
Amid those changes, the Brewers had lost 11 of 13 games entering Tuesday while scoring more than three runs only three times in those games. Following a 13-5 loss to the Padres on Monday night, Counsell praised the way the Brewers competed in their previous four games against the Cubs and raised Monday in contrast, saying, "tonight wasn't very good."
On Tuesday afternoon, he responded to a series of questions about the role clubhouse leaders will play in pulling the team through the remainder of the season.
"We lost five Major League players off our roster in a very short time. It's a shock for them," Counsell said. "Your dynamic changes a little bit and it takes a little bit to fill in all the cracks of that. [It's a] 'who's helping whom' type thing.
"I like it if everybody is connected. I think the best team you can have is when you're connected to everybody. That's what I would love to see."
When asked to identify the team's leaders, Counsell said, "Everybody has a role in leadership. That's everybody's job. There's so many different ways to take a leadership role. It's not solely incumbent on a veteran player to do that. A young player can lead by the way he's playing. Play with great energy. Leadership is on every player."
Adam McCalvy is a reporter for MLB.com. Follow him on Twitter @AdamMcCalvy, like him on Facebook and listen to his podcast. This story was not subject to the approval of Major League Baseball or its clubs.