Bergman feeling good after return from DL
Right-hander works longest outing since May 13 Monday vs. Mariners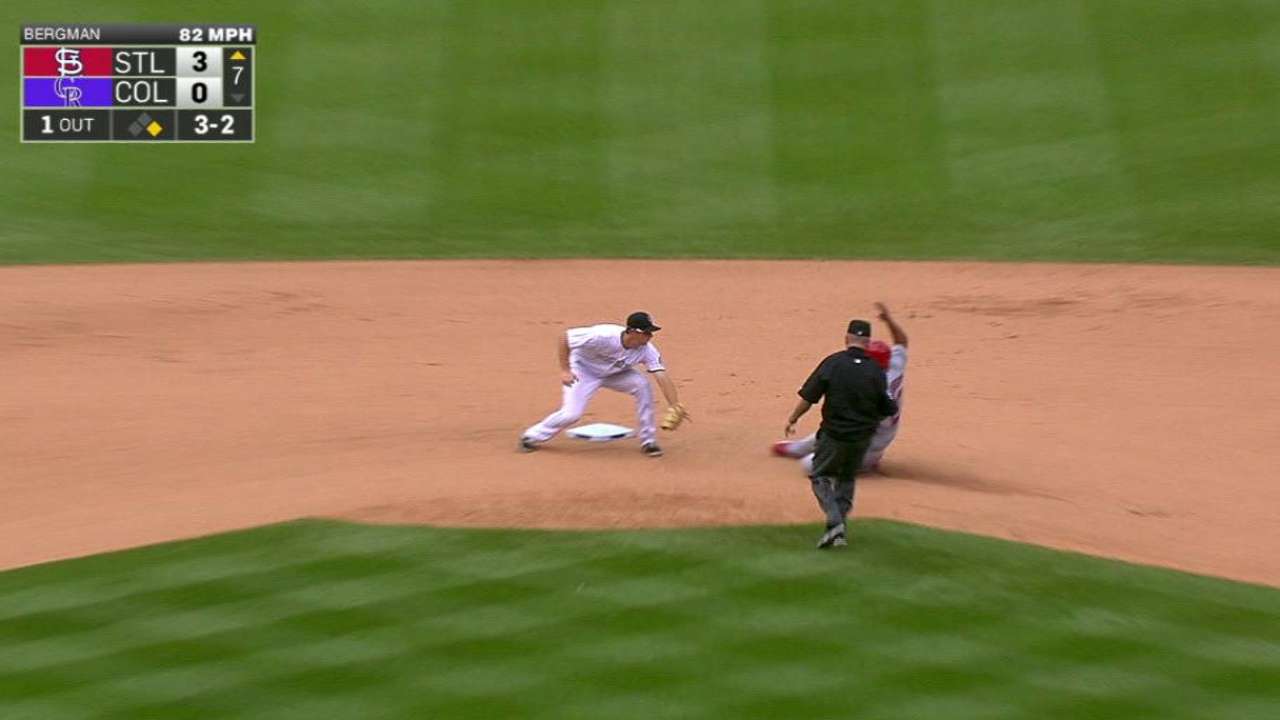 DENVER -- One day after his longest outing since May 13 and first appearance since returning from right shoulder inflammation, Rockies reliever Christian Bergman delivered good reports.
In his first outing since June 28, Bergman tossed 2 2/3 innings in Monday's 8-7 loss to the Mariners. He threw 50 pitches for just the third time in a relief outing this season, yielding one run and one hit with two walks and a pair of strikeouts.
"I thought I did a good job of getting ahead of hitters," Bergman said before Tuesday's game against the Mariners. "Felt like I was getting ahead of everyone. Overall, I was pretty happy with it."
After giving up a single to start the fifth, Bergman retired the next seven hitters before issuing two-out walks to Kyle Seager and Nelson Cruz in the seventh. Bergman said he didn't mind the free pass to Cruz, who homered earlier in the game. But the walk to Seager, who came around to score later in the inning, was the "only problem" Bergman had with Monday's performance.
His rehab was cut short after just one Minor League appearance -- he threw two innings for Triple-A Albuquerque on July 28. Bergman was originally scheduled to throw four innings on Saturday in Fresno, but the Rockies decided to activate him instead and bring him to St. Louis.
The rehab reduction, though, didn't seem to have much of an effect on Monday.
"All my stuff was there," Bergman said. "I didn't have any problems getting loose or anything. So health-wise, it went really well.
"I don't think I needed to have that [second Minor League] appearance necessarily. Obviously, I'm happy to be here."
With Yohan Flande now in the starting rotation, Bergman will likely stay in the long relief role he's maintained for most of the year.
"He wasn't completely stretched out, so we probably pushed him to his limits," Rockies manager Walt Weiss said. "But he did a heck of a job and threw up some zeroes."
Dargan Southard is an associate reporter for MLB.com. This story was not subject to the approval of Major League Baseball or its clubs.