Jennings, Smyly progressing as expected
Rays hope to have duo back at some point in August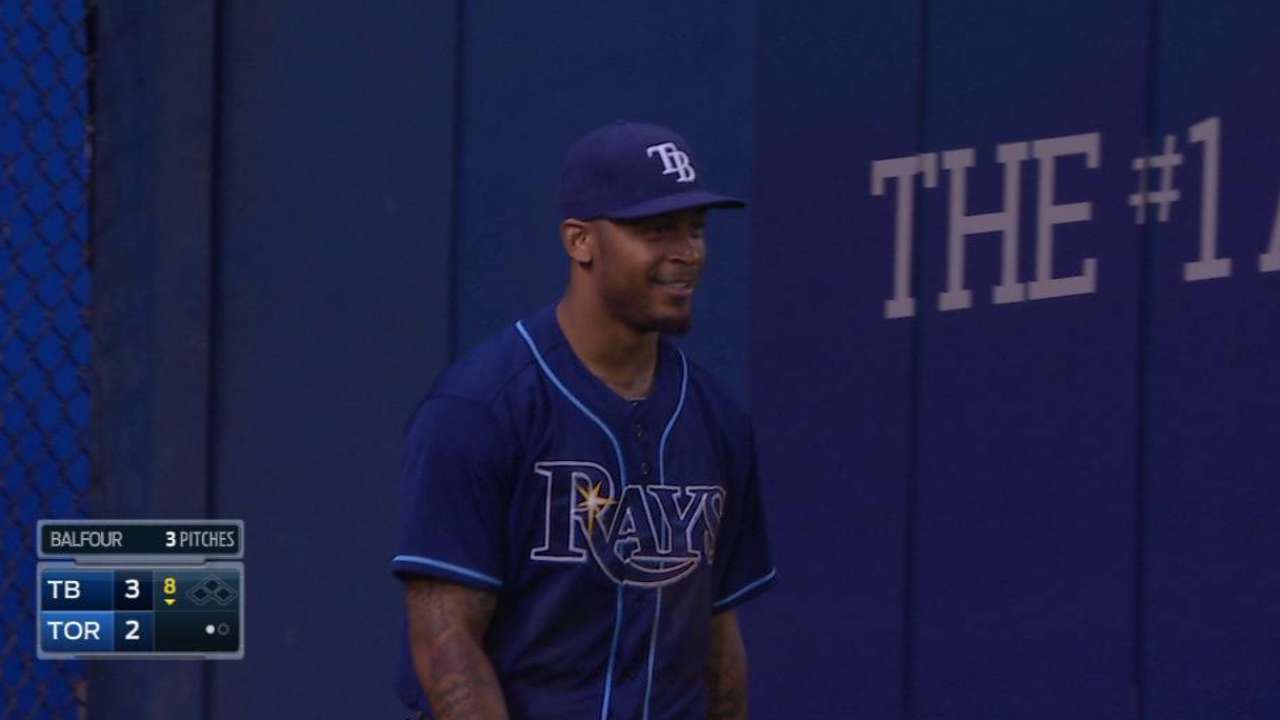 CHICAGO -- No setbacks is a good thing for any player on a rehab assignment.
To date, outfielder Desmond Jennings and left-hander Drew Smyly are both setback-free as they work toward rejoining the Rays at some point in August.
Jennings was the designated hitter Monday night for Triple-A Durham in the Bulls' 4-3 win over Indianapolis. He went 0-for-4 with a strikeout in the third game of his rehab assignment.
"Jennings, everything is good," Rays manager Kevin Cash said. "I actually talked to [Durham manager] Jared Sandberg today about Desmond. He said he's just getting his timing going. The work has been great. Been doing a lot of extra work as far as throwing, running, just doing everything. So everybody feels good about him."
Jennings played in just 18 games before going on the disabled list on May 3 with left knee bursitis, which eventually led to a clean-up surgery. When he's healthy and playing well, Jennings can be a force on offense.
"Obviously the middle-of-the-order bat that we were anticipating having coming out of spring," Cash said. "And then the speed. This is a guy who can really impact us on the bases. Along with some other guys we have like [Kevin Kiermaier] and [Brandon] Guyer. ... He's kind of going through an abbreviated Spring Training right now."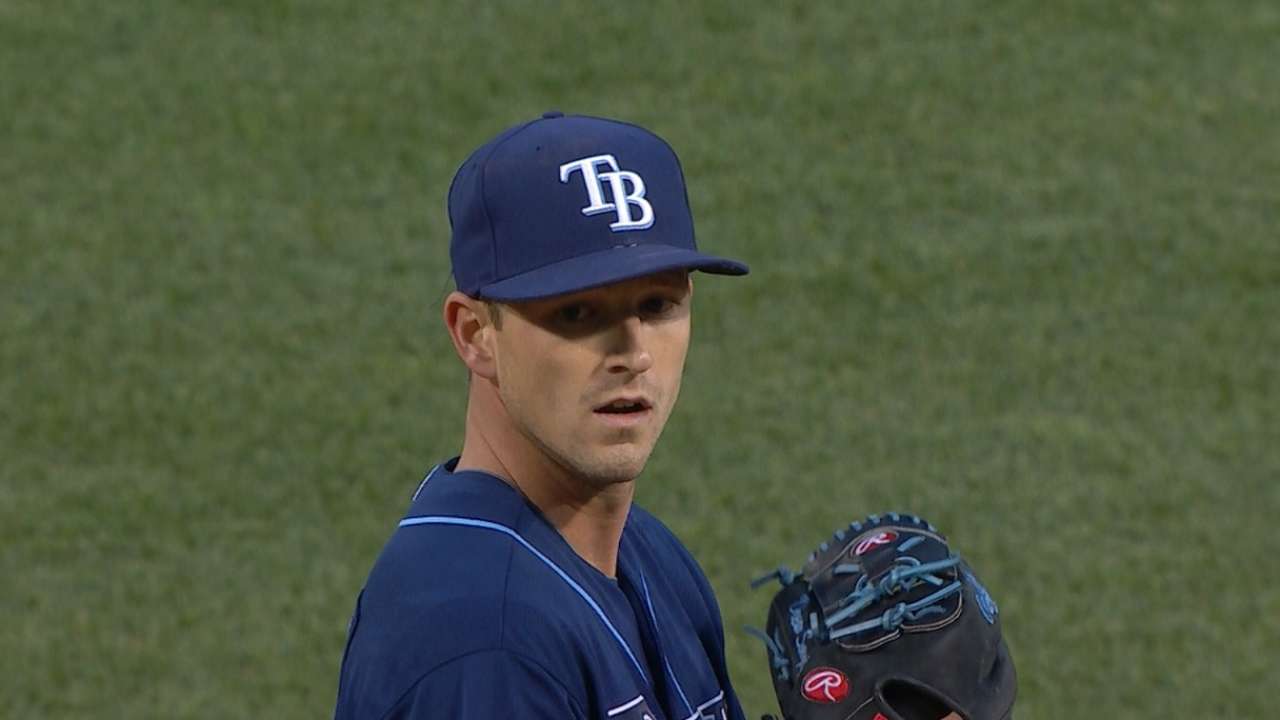 Smyly (torn left labrum) went on the disabled list on May 9. The left-hander has made two rehab starts in his pursuit to return to the Rays' rotation. He is expected to throw five innings and approximately 75 pitches on Thursday. He will make at least two more starts before returning to the Rays.
Smyly is 0-1 with a 2.70 ERA in three starts for the Rays this season. Prior to the start of the season he was penciled in as the team's No. 3 starter, but he began the season on the DL due to left shoulder tendinitis.
Bill Chastain is a reporter for MLB.com. This story was not subject to the approval of Major League Baseball or its clubs.