Ahmed keeps his cool to bust out of slump
Hale praises shortstop's mental approach after 4-hit game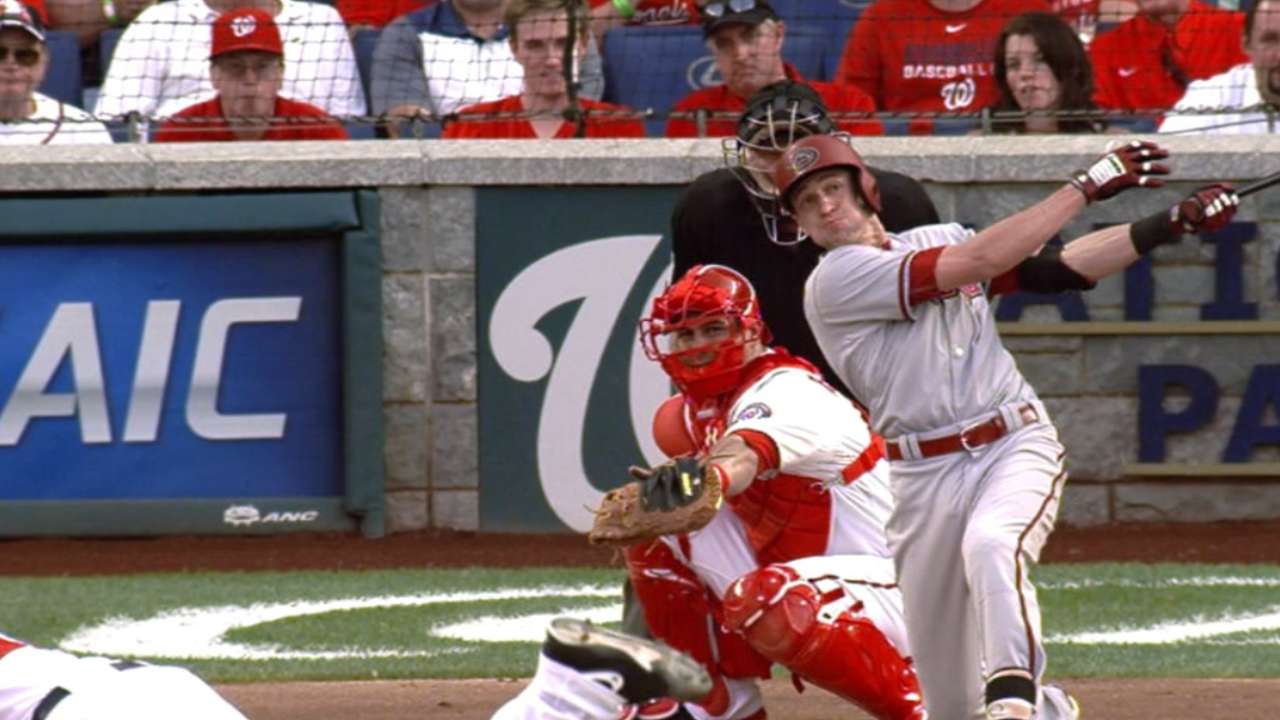 WASHINGTON -- A good couple of days at the plate have helped Nick Ahmed's batting average, but as for his confidence, that never seems to waver.
"He's just one of those kids that has just come here with a very confident mindset, and even when he's struggling, it's hard for him to ever believe that he really is struggling," D-backs manager Chip Hale said. "In baseball when you play with guys like that, throughout my career, they always seem to be the guys that end up being successful because it's such a game of negativity. A lot of times we get so negative on ourselves. He's a guy that never gets down on himself. He always knows he can help us win whether it's defense or offense."
Ahmed went 4-for-4 with a home run in the D-backs' 6-4 win over the Nationals on Monday night and is 6-for-10 over his past two games after a stretch in which he was 2-for-30.
"It's always good to have success, but even the few days prior I felt like I was hitting the ball well and not having results," Ahmed said. "So I just kind of kept with that and tried not to get frustrated with seeing the ball not fall [in]. But just continue that same process, continue to try to hit the ball hard and let the results take care of themselves."
Ahmed has worked to stick with his game plan at the plate rather than be influenced by how pitchers attack him.
In Hale's opinion, it comes down to pitch selection as well.
"I think one of the keys with Nick is swinging at the right pitches," Hale said. "A lot of times they'll try to crowd him and he'll chase it and get jammed. He's been able to lay off that of late."
Steve Gilbert is a reporter for MLB.com. Read his blog, Inside the D-backs, and follow him on Twitter @SteveGilbertMLB. This story was not subject to the approval of Major League Baseball or its clubs.