Salvy snaps funk with hit parade vs. Verlander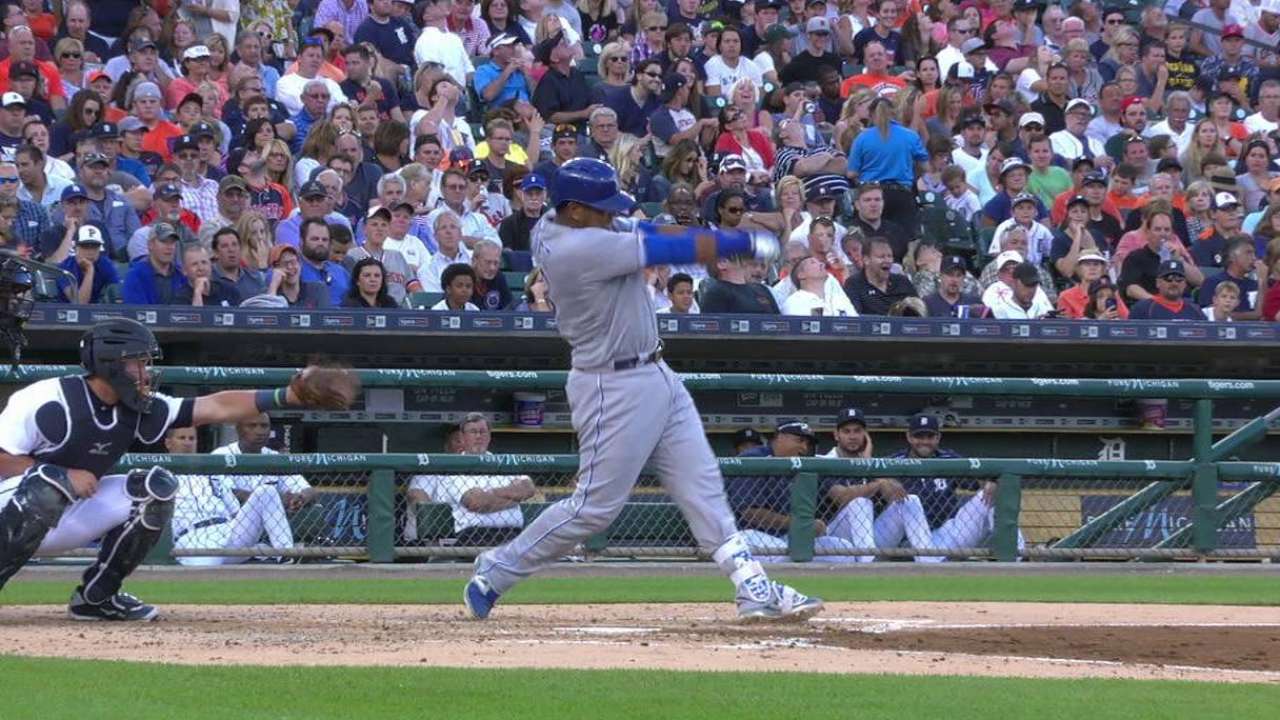 DETROIT -- Royals catcher Salvador Perez was batting .074 over his previous eight games and hadn't enjoyed a three-hit performance since May, but you wouldn't have guessed it after watching him on Tuesday night.
Perez went 3-for-4 with a two-run homer and three RBIs as he propelled Kansas City to a 5-1 win over Detroit in the opener of a three-game set.
All three hits came off Tigers starter Justin Verlander, as Perez improved his lifetime average to .474 against the veteran righty.
"It just seems like Sal always sees the ball pretty good off of Verlander," Royals manager Ned Yost said.
It sure looked that way on Tuesday, as Perez consistently teed off on Verlander's fastball. In the second inning, Perez lined an elevated heater into left-center to score Eric Hosmer, then took advantage of a 94-mph offering in the fourth for his 16th home run.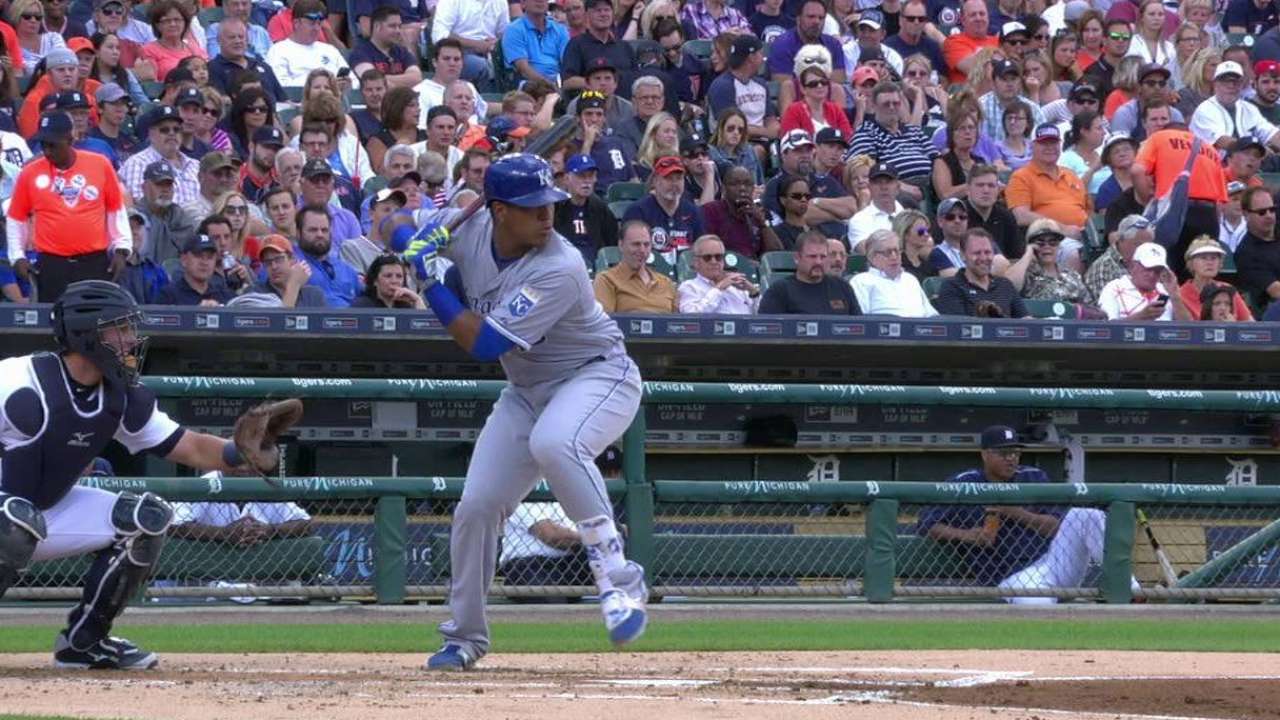 "I think the first one, he wanted to throw it up, but it's not up enough," Perez said. "I think the second one, maybe he tried to go sinker to my back foot [but] he left it in the middle. I'm ready for that pitch, and I hit it pretty good."
If the home-run pitch was meant to sink -- Tigers catcher James McCann seemed set up for a low offering -- Verlander missed his mark badly, and Perez didn't let the mistake go unpunished. The ball had little movement as it crossed the heart of the plate, and Perez launched it over the left-field fence.
"When [Verlander] does elevate a pitch, it's generally on the corners and not over the center of the plate," Yost said.
Perez polished off his impressive night with a single up the middle in the sixth -- again off a fastball -- and contributed defensively, too, completing plays in the fifth and seventh to help starter Danny Duffy escape jams.
A lineout in the eighth prevented Perez from logging a new season high in hits.
Alejandro Zúñiga is an associate reporter for MLB.com. This story was not subject to the approval of Major League Baseball or its clubs.