Duffy tips cap to Royals' defense in solid start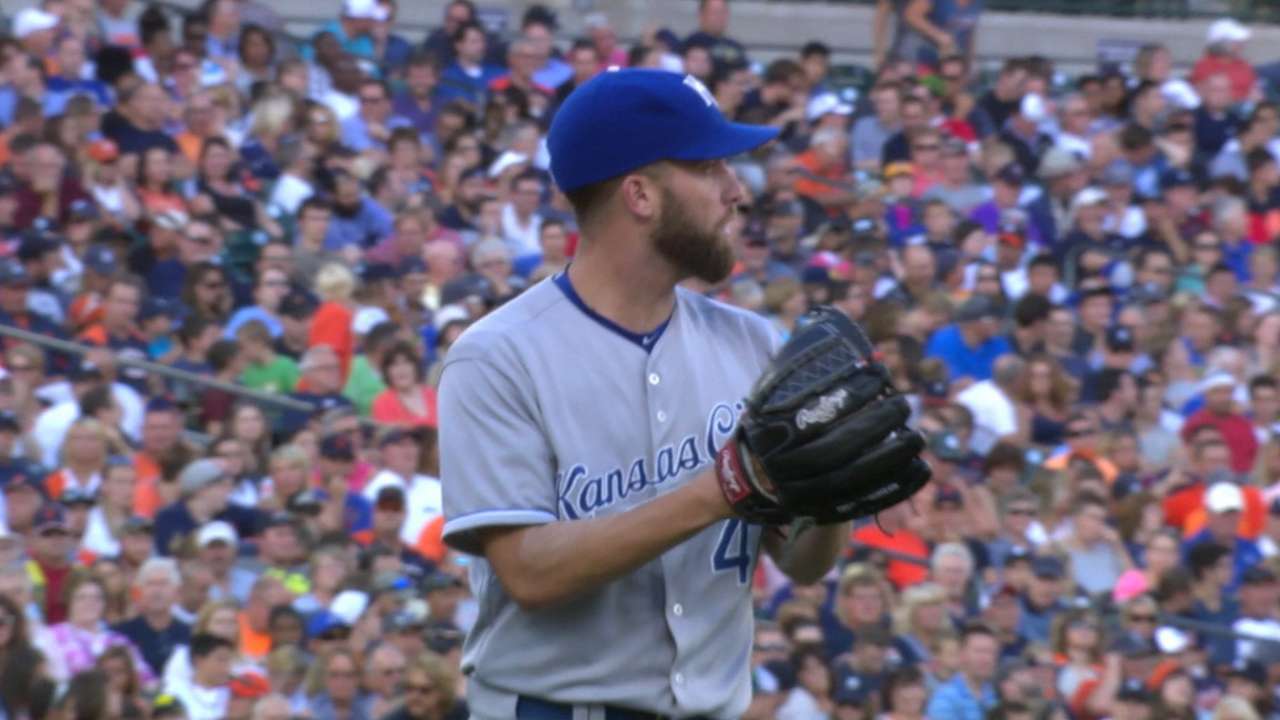 DETROIT -- Royals manager Ned Yost believes that a pitcher trusting both his command and defense is conducive to success, and that recipe worked well for Danny Duffy on Tuesday night.
The left-hander showcased a wicked slider, and his teammates helped him escape a pair of tight jams in a 5-1 win over the Tigers at Comerica Park. Duffy allowed just one run over seven innings for his fifth quality start in his last six outings.
"The first five innings, I thought he had all three pitches working and commanded them all greatly," Yost said. "I thought it was the best slider he's had probably all year long."
But the Tigers still managed to threaten a comeback in the fifth inning -- loading the bases with one out -- and in the seventh, when Nick Castellanos launched a leadoff triple. Thanks in part to his defense, Duffy worked out of both spots without allowing a run.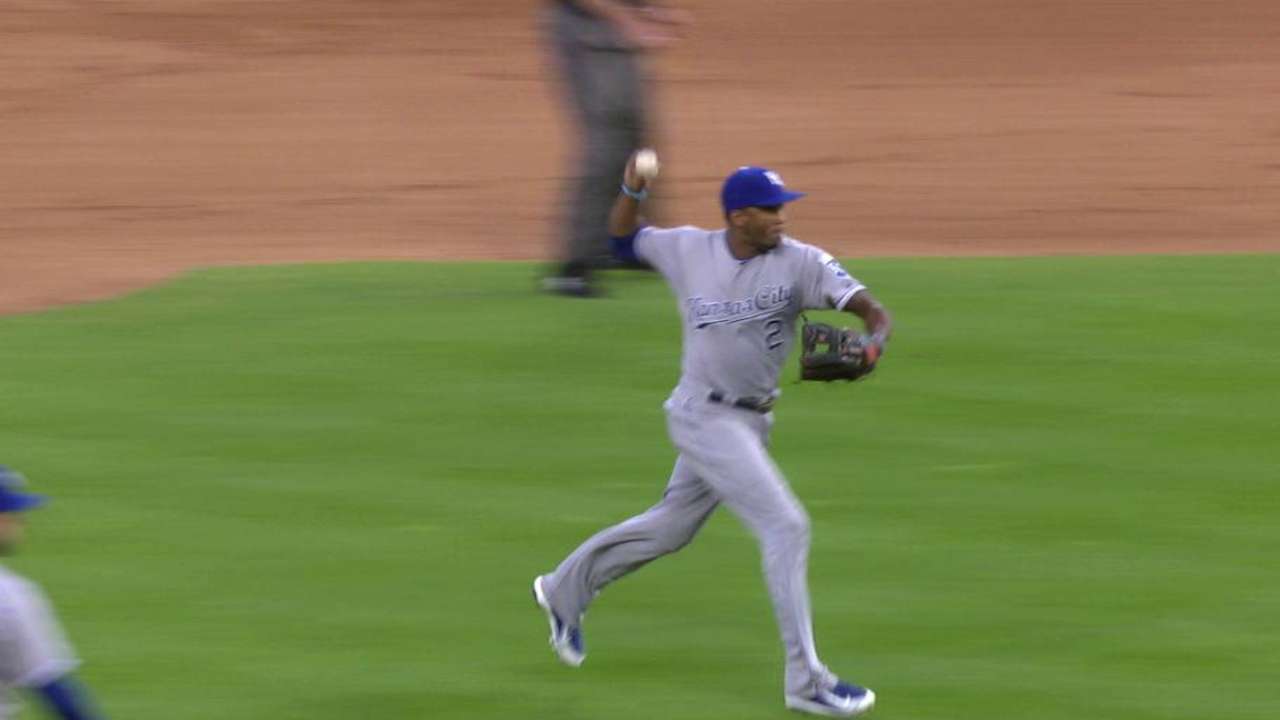 In the fifth, Duffy's slider induced a weak ground ball, and shortstop Alcides Escobar fired to catcher Salvador Perez for the force at home. Then, Duffy got Rajai Davis to pop out on a fastball.
"It's great knowing that [Perez] is going to block anything you throw at him, and the boys are going to make great plays behind me," Duffy said.
Two frames later, with runners on first and third and none out, the Royals quickly neutralized the threat. Anthony Gose laced a sharp grounder to Mike Moustakas, who flipped a throw to second baseman Omar Infante for the first out. Meanwhile, Castellanos broke toward home from third, and Infante calmly made the relay to Perez to complete the double play.
"Just got to hand it to our defense, man -- they're so good," Duffy said. "They're so good. Never gets old pitching with them behind you."
But Duffy didn't shy from crediting his command for the impressive outing, which lowered his ERA against the Tigers to 1.74 since the start of the 2014 season.
"From the get-go, if [my slider] is biting -- if it's where I want it to be and on the plane that I want it to be -- I know how to repeat it," Duffy said. "[I knew it] right from the jump."
Alejandro Zúñiga is an associate reporter for MLB.com. This story was not subject to the approval of Major League Baseball or its clubs.