Escobar, Nunez to share shortstop duties
Molitor to give pair opportunities based on matchups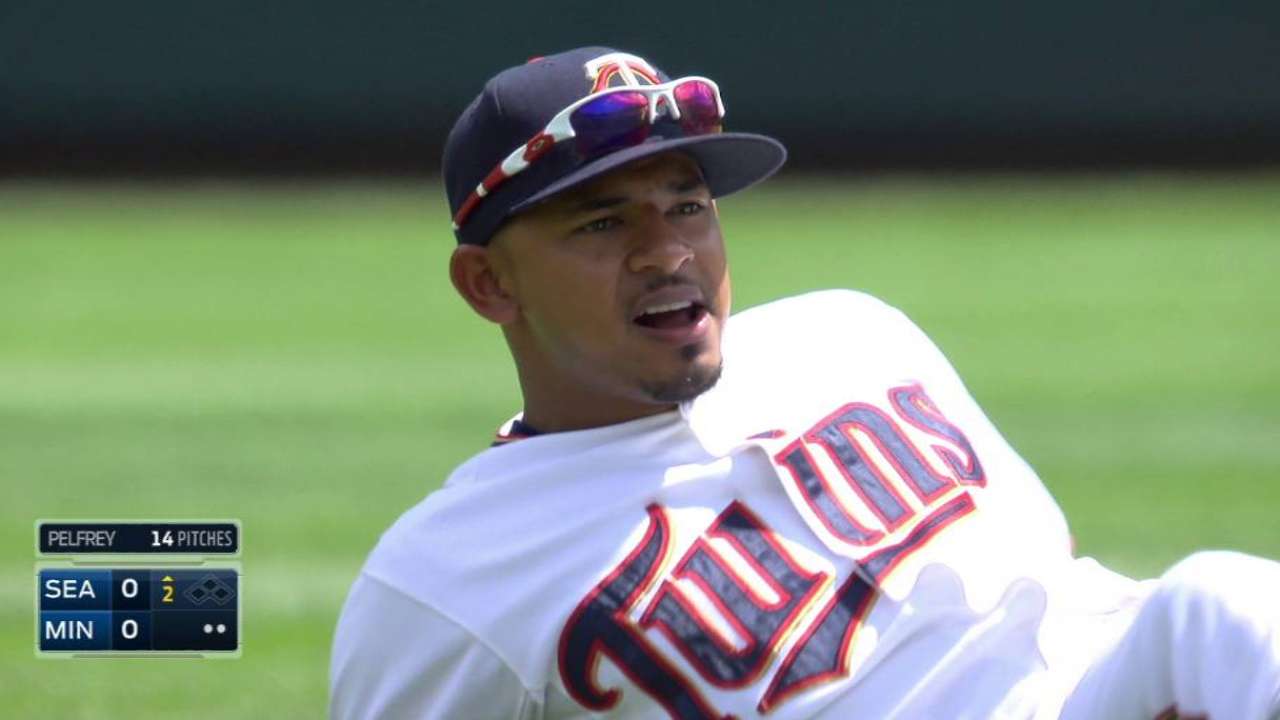 TORONTO -- Twins manager Paul Molitor reiterated on Tuesday that he plans to mix in Eduardo Escobar and Eduardo Nunez at shortstop, and that neither will be the club's everyday shortstop in the short term.
After the Twins optioned fellow shortstops Danny Santana and Jorge Polanco following Friday's game, Escobar started at shortstop for three straight games before Nunez made the start at short against the Blue Jays on Tuesday. Molitor said he'll continue to play both based on matchups.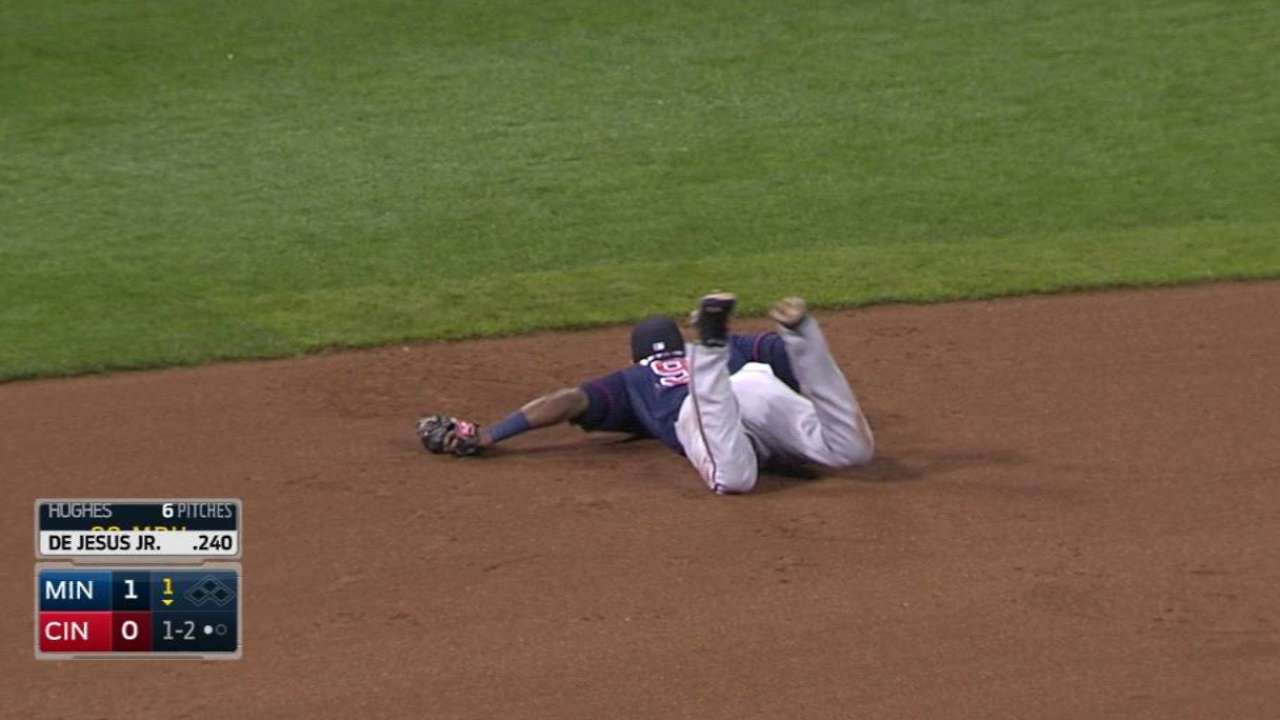 "I talked to those guys and told them I plan to use them both, but couldn't give them percentages of games," Molitor said before a 3-1 loss at Rogers Centre. "I want them to see their name [in the lineup] as an opportunity and not a test."
Molitor also said he believes Nunez has improved defensively at shortstop, as he's mostly been relegated to bench duty throughout his six-year career with the Yankees and Twins because of worries about his glove. But Molitor said he's noticed a big difference in the way the 28-year-old has looked on defense this season.
"It's exponentially better than last year," Molitor said. "As far as quietness of his glove, having his feet in a better position so they don't get tangled, his speed of release after catching balls. Your components of infield play are setup, first step, fielding position, exchange and then release. And he's cleaned up all of that. I think there were times people were hesitant to put him out there, but I don't have any fears about that. I think he's becoming a solid defender."
Molitor said he believes Nunez's issues on defense got in his head while he was with the Yankees, as he was initially hailed as Derek Jeter's potential heir at shortstop, only to struggle in the field before being designated for assignment by New Yok before the 2014 season.
"This is my opinion, and I could be way off, but I think in New York he had to play some outfield and was behind Derek Jeter, and I think people might've given him a message and maybe indirectly that he'd never be a shortstop," Molitor said. "I think he kind of fought that a little bit in his own head. So I think it was about maturing and developing, and I think now he feels a lot better about playing that position."
Rhett Bollinger is a reporter for MLB.com. Read his blog, Bollinger Beat, follow him on Twitter @RhettBollinger and listen to his podcast. This story was not subject to the approval of Major League Baseball or its clubs.