MLB.com Columnist
Bernie Pleskoff
Scouting profile: Dixon Machado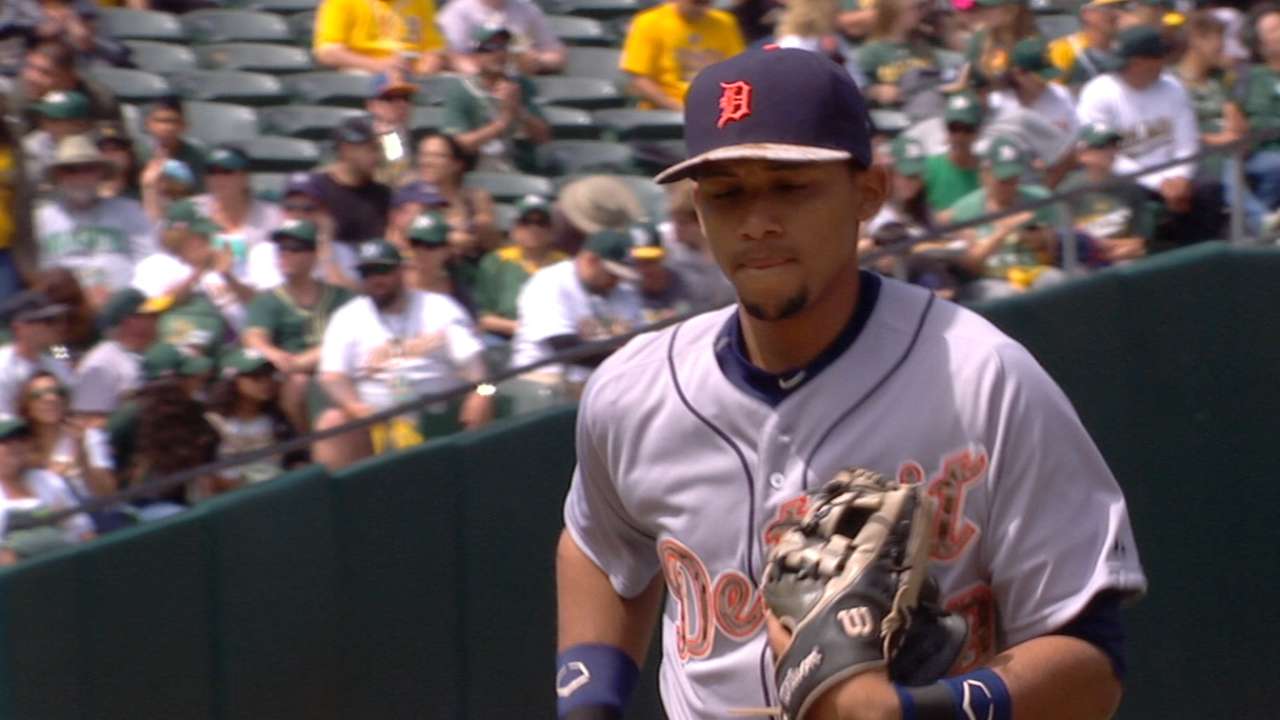 Background
Dixon Machado was an international free agent from Venezuela in 2008. The 6-foot-1, 170-pound middle-infielder has always played in the Detroit Tigers organization. He was added to the 40-man roster in 2012, designated for assignment in 2013 and added back to the 40-man in November 2014. He is No. 17 on the Tigers Top 30 Prospects list.
Not a big man, leg injuries contributed to a slowing of Machado's progress after his initial placement on the 40-man roster. After his career stalled a bit, he got back on track and is keeping himself in the Tigers infield conversation.
While it wasn't always the case, Machado has shown an ability to hit, making him attractive at positions that are usually dependent on defense first. He has improved his approach at the plate and has made himself a viable two-way player.
I saw Machado play as part of the International League roster in the Triple-A All Star Game. He walked, stole second and singled in the game.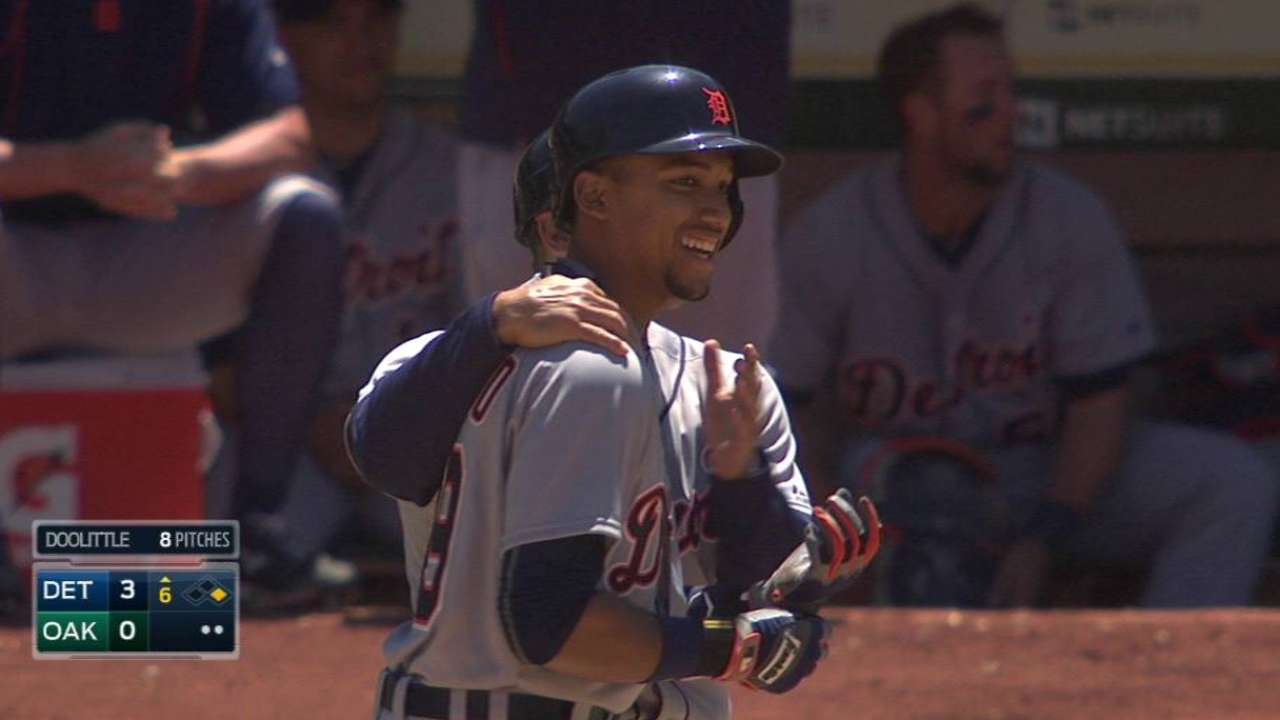 Hitting
Machado makes good contact at the plate, but he is basically a singles hitter without much strength or pop in his bat. He does know his role, though, and he realizes power is not his offensive game.
Machado has good mechanics at the plate, letting the ball travel deeply and using fairly quick hands to take the ball up the middle with frequency. His patience, selectivity and good eye result in an effective walk rate. He is fast enough to earn some "leg" hits in the infield.
Machado's speed is an asset. He can take an extra base, steal a base and get to balls on defense that would go through the infield holes without his quick first step and overall speed and quickness.
Defense
Machado is a smooth shortstop with soft hands, quick feet and a good, solid arm. He can certainly play second base, but he is more valuable as a shortstop. His range is very good to both sides and coming in on soft grounders. His first-step quickness helps with the range, and a sound arm finishes off the hitter. He's a very complete middle infielder capable of giving a good effort at both second and shortstop.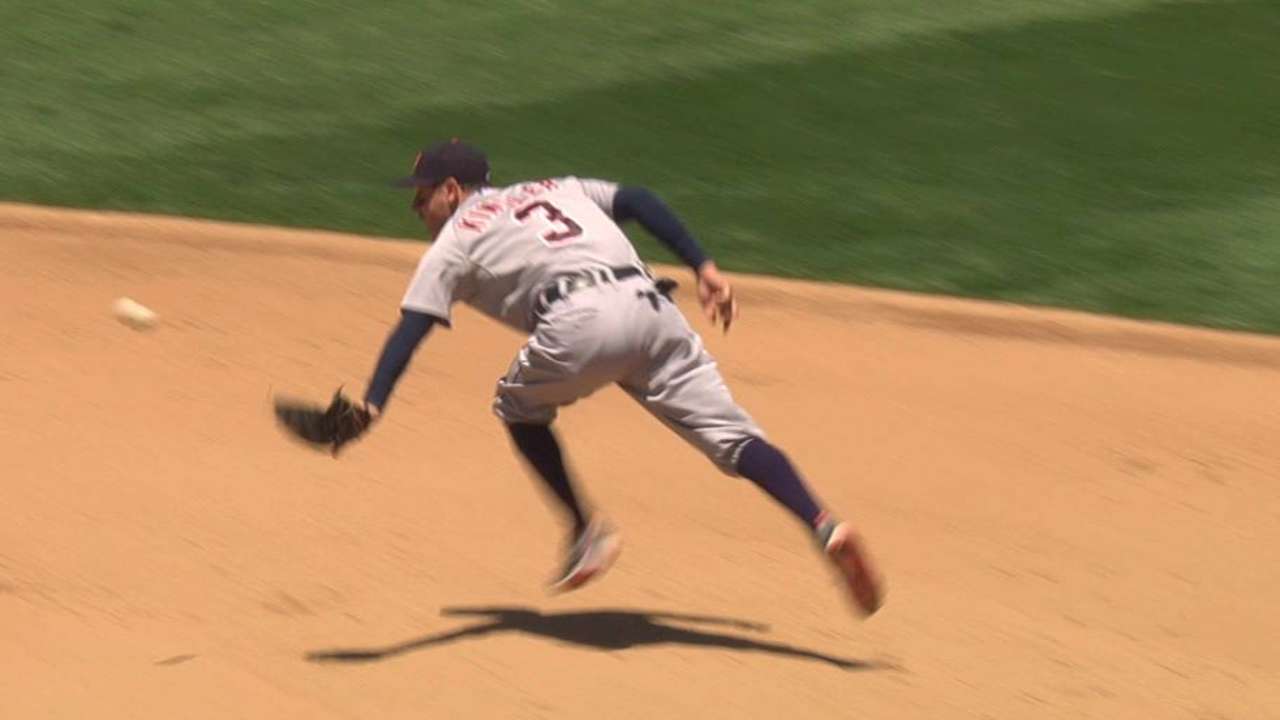 Strengths
Machado is an excellent defender. He makes the tough plays as well as those that are routine. Basically, his defense is the most important role he can play for his team. He may not be in quite the same defensive class as the Tigers' Jose Iglesias, but he would make a solid backup shortstop.
He is agile and has very good instincts for the game. He uses his speed wisely and is not careless or reckless on the bases.
Machado has a very strong and accurate arm, plants his feet well and rarely makes mental or physical errors.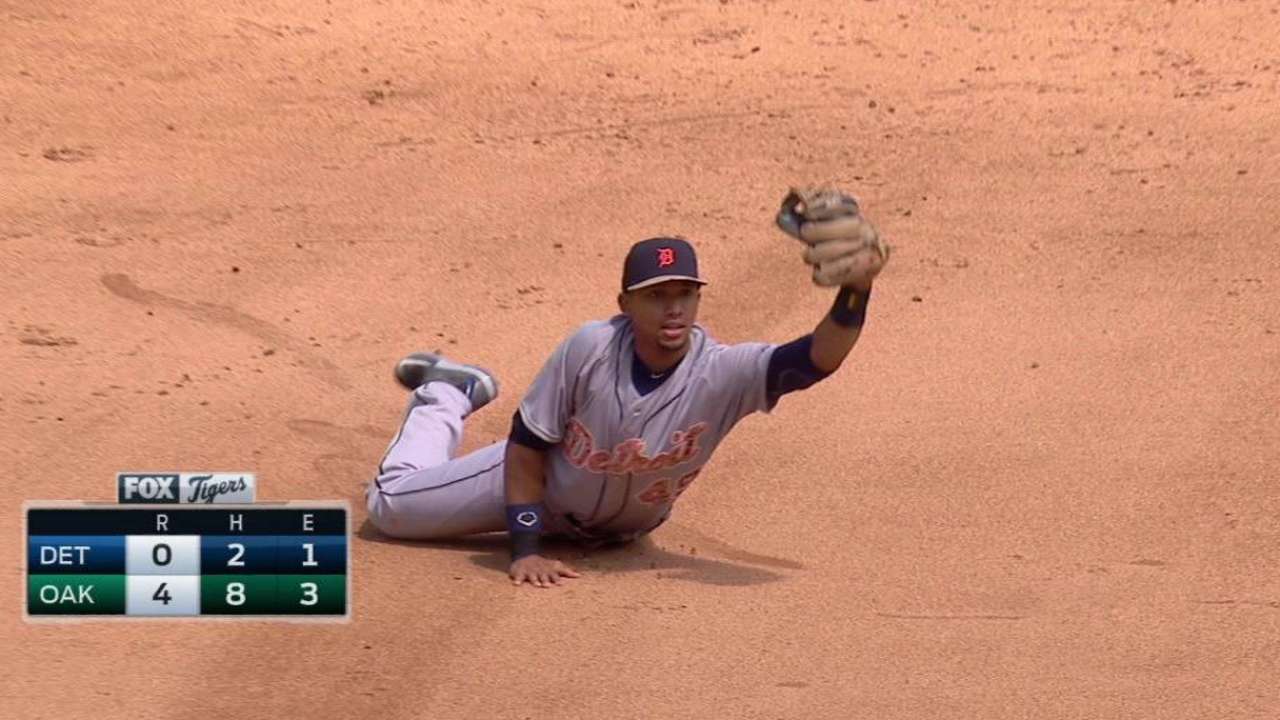 Weaknesses
Machado has played at every level of the Tigers organization and over time has made himself a better hitter. Probably best suited in a utility role with the Tigers, his slight frame may wear down over a lengthy, hot and humid summer. The depth he provides is a welcome asset to an organizational roster.
Machado is not strong and won't add power to his game any time soon. What we see now at age 23 may well be the physical frame and strength we will see moving forward. Home runs will be rare.
I find this interesting
In 2,570 plate appearances covering 620 games in seven Minor League seasons, Machado has hit only 11 home runs.
The future for Machado
Machado is a very reliable fill-in player for the Tigers at both second base and even more importantly, at shortstop. He's far from an automatic out and he plays solid, dependable defense.
Should he continue to improve with the bat, he may find himself in pinch-hitting situations as well as playing as a defense first injury or late-game replacement. Overall, I see him as a player on the rise.
Machado in a word
Flashy.
Bernie Pleskoff has served as a professional scout for the Houston Astros and Seattle Mariners. Follow @BerniePleskoff on Twitter. This story was not subject to the approval of Major League Baseball or its clubs.