MLB.com Columnist
Fred Zinkie
Best of Fantasy411 Twitter chat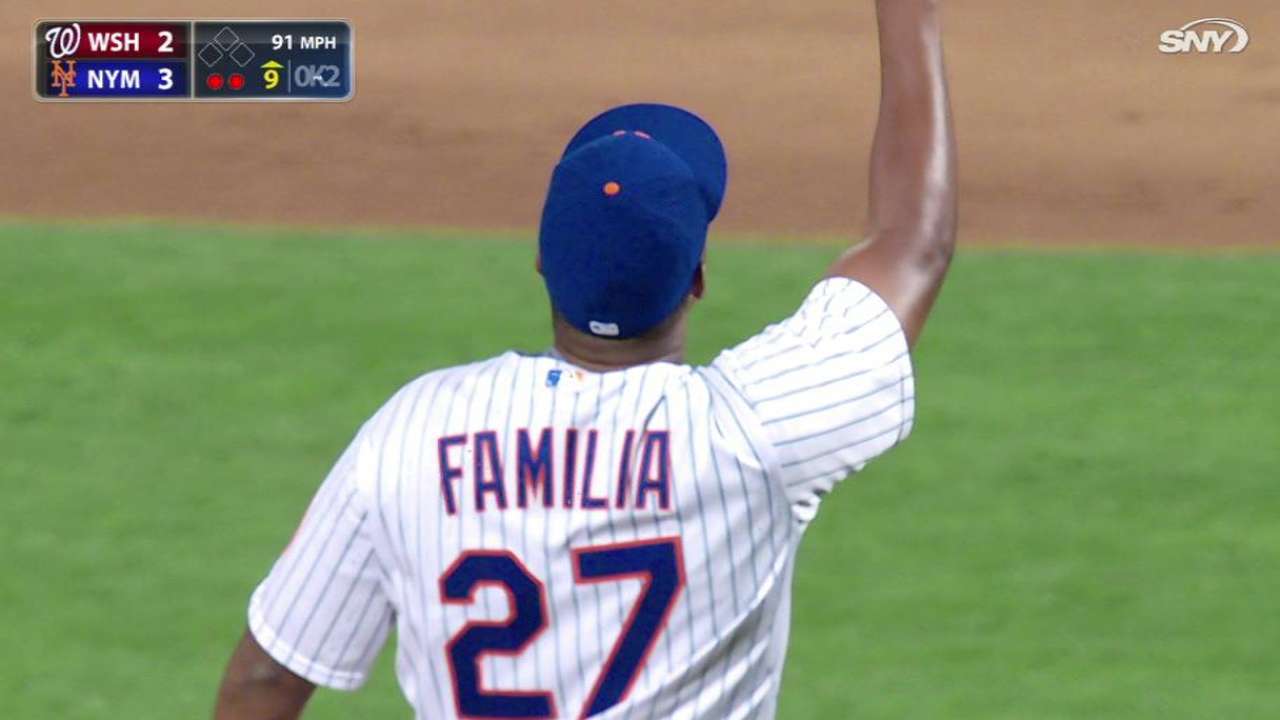 MLB.com fantasy guru Fred Zinkie fielded questions from fans during a live Twitter chat at @Fantasy411 on Tuesday. Check out the chat transcript below, and follow the @Fantasy411 Twitter handle and MLB.com's fantasy home. Questions and answers have been edited for clarity.
@therealvikas: Would you rather own Brad Boxberger or Jeurys Familia for the rest of the season?
Zinkie: Despite his recent struggles, I would stick with Familia.
@djg2193: In a league with holds as a category, where would you rank Joakim Soria and Jim Johnson amongst setup men?
Zinkie: Of the two, I prefer Soria. But both relievers should be fine assets in leagues that value holds.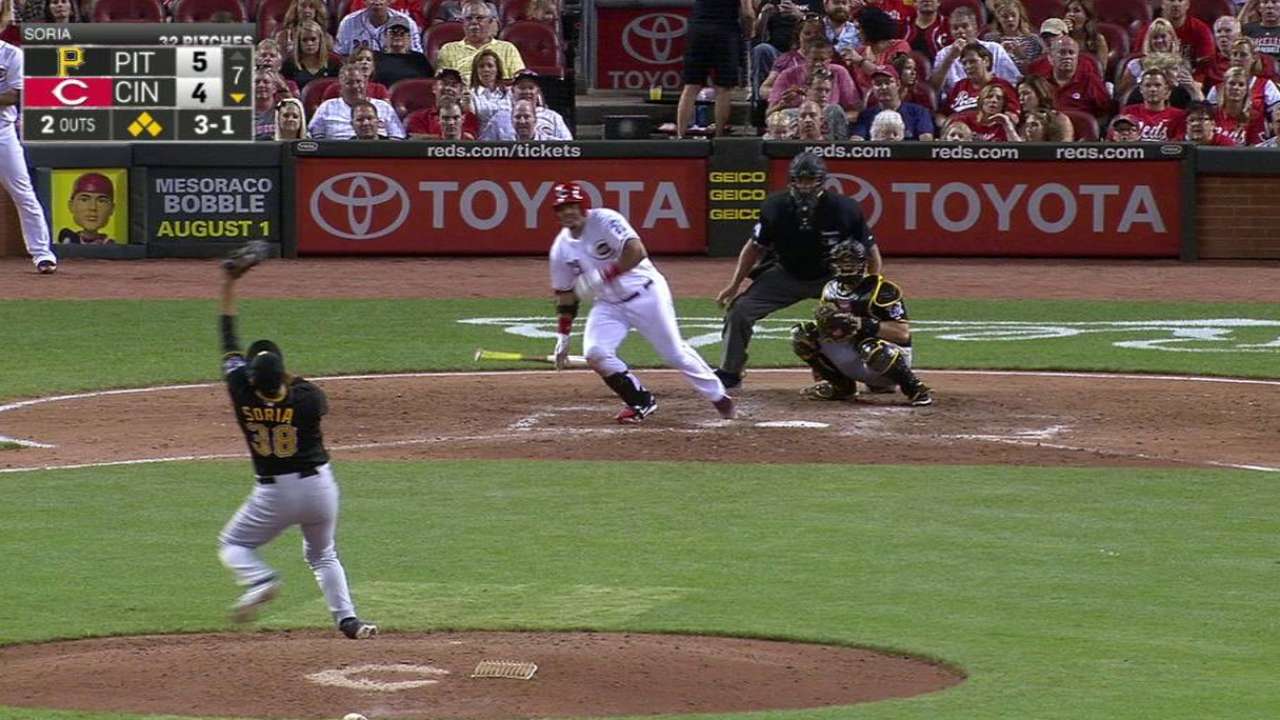 @mo_fri: Would you rather own Miguel Montero or Maikel Franco for the rest of the season?
Zinkie: Because he is healthy and playing well, I would rather own Franco.
@JoeBoobK: Who wins this trade: Jose Reyes and Josh Reddick for Hanley Ramirez?
Zinkie: Ramirez has not been very productive since April. I would rather have Reyes and Reddick.
@GeMunichkeit: Would you rather own Brian McCann or Travis d'Arnaud for the rest of the season?
Zinkie: McCann, by a wide margin. He is arguably the most powerful player at his position.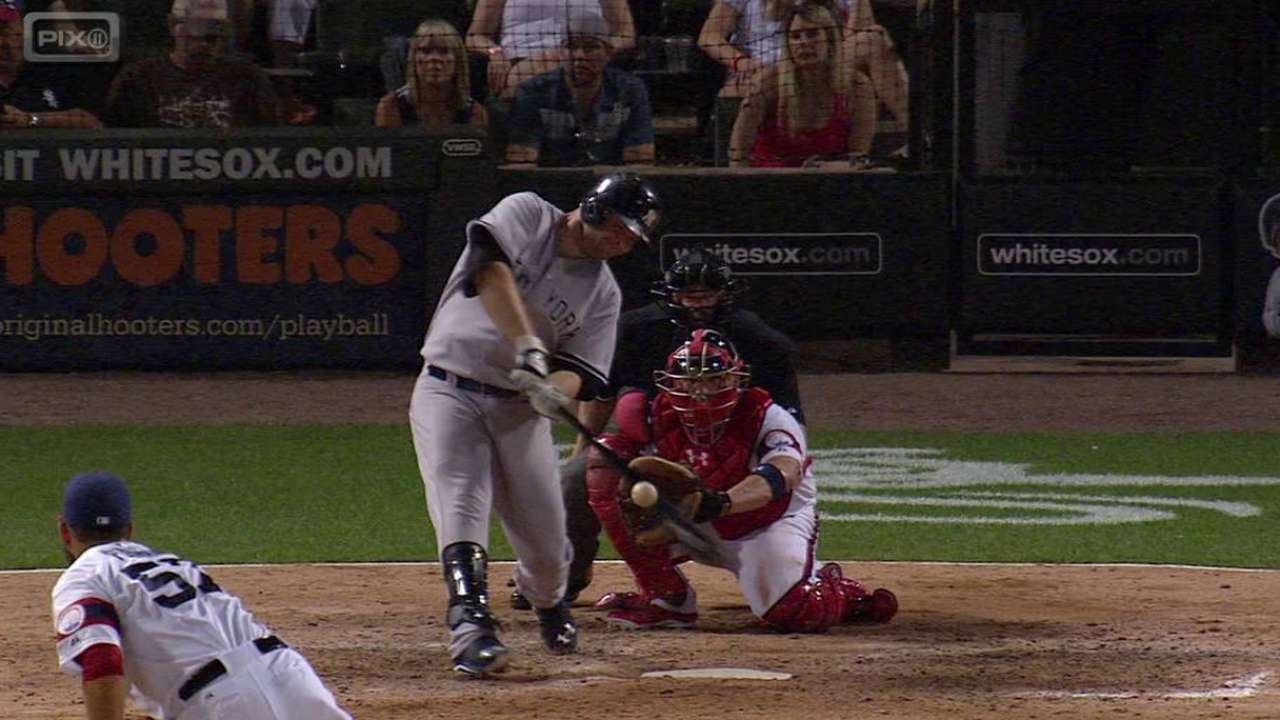 @dyaeger13: Should I consider dropping Doug Fister or Chase Anderson for Luis Severino?
Zinkie: You can drop either player for Severino, who may excel right out of the gate.
@mattroth416: Given Deadline moves, rank these starters going forward: Mat Latos, Phil Hughes, Drew Pomeranz, Andrew Cashner, Mike Fiers.
Zinkie: Latos, Fiers, Hughes, Cashner, Pomeranz.
@CoBeingCo: Should I trade Jose Altuve and Kris Bryant for Giancarlo Stanton in a dynasty league?
Zinkie: No, that is too much to give up for Stanton. Altuve and Bryant are both excellent dynasty assets.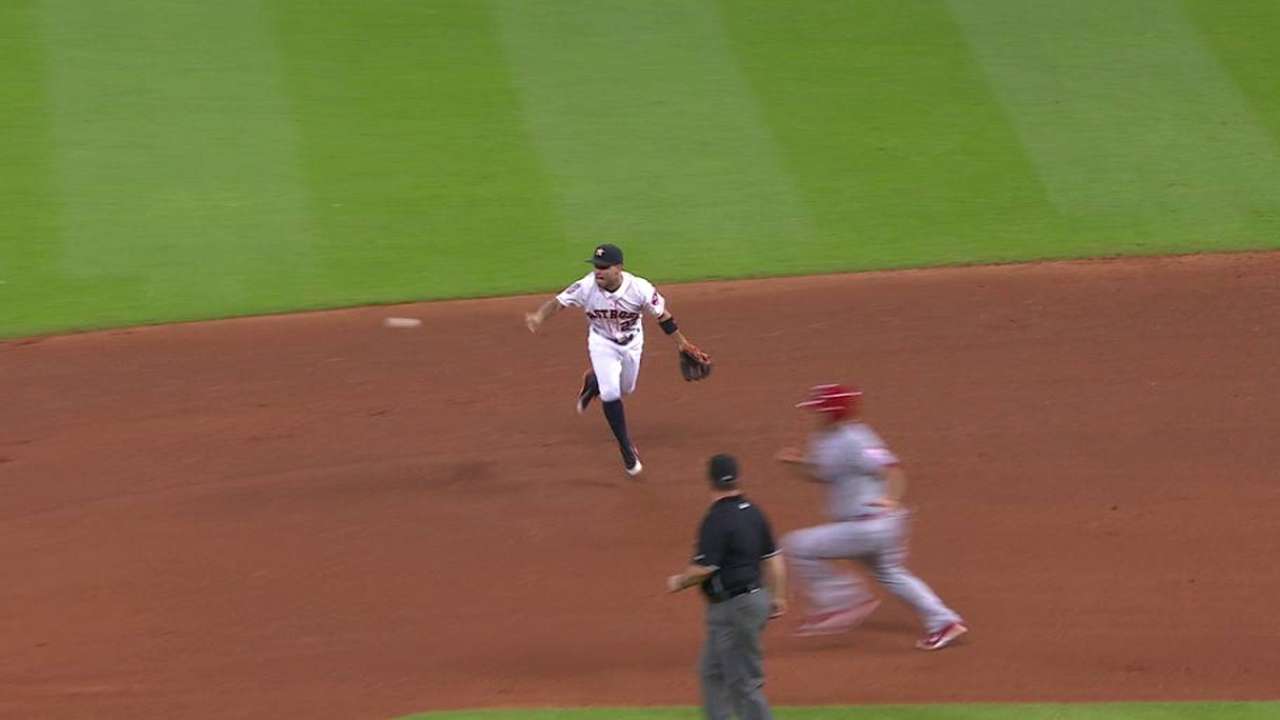 @jklein78: Who wins this trade: Andrew McCutchen, Santiago Casilla and Stephen Strasburg for Chris Archer, Carson Smith and Jorge Soler?
Zinkie: I strongly prefer the McCutchen side. Strasburg could excel down the stretch.
@dhensman: In a National League-only dynasty, which side wins this trade: Paul Goldschmidt and Billy Hamilton for Bryant and Tyler Glasnow?
Zinkie: I strongly prefer the Goldschmidt side. He may rule the Senior Circuit for many seasons.
@kneedtoknows: Should I drop Lance McCullers for an up-and-comer like Jon Gray or Severino?
Zinkie: Picking up Severino is a great idea. I would leave Gray on waivers.
@RyToon77: Would you drop Aaron Nola or Taylor Jungmann? I have Strasburg coming off the DL.
Zinkie: Drop Jungmann and keep Nola. Jungmann is faring well, but Nola is more talented.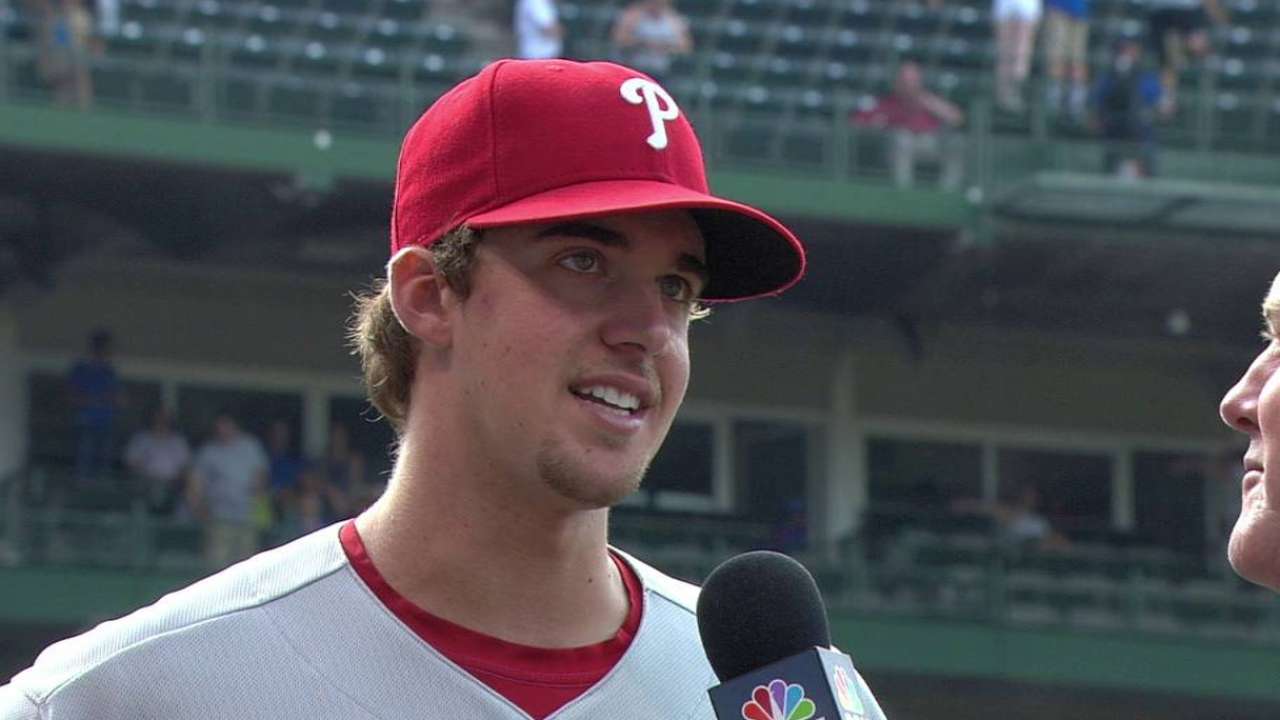 @glenwarrick4: What caliber of outfielder should I expect in return for Felix Hernandez right now?
Zinkie: I would start by looking for a top-five outfielder and possibly settle for top 10.
@Ynal_Alouri: I'm thinking about dropping Mike Moustakas. Should I pick up Pedro Alvarez, Chase Headley, Cesar Hernandez, Erick Aybar, Chris Colabello or David Peralta?
Zinkie: Don't think long term. Pick up the player with the best schedule in the coming days, and then rotate in that manner.
@GoBuckeyes4Life: In a keeper league, I need a middle infielder and starters. Should I trade Justin Upton and Nori Aoki for Hanley Ramirez, Dan Haren and Mark Buehrle?
Zinkie: Ramirez hasn't played well this summer. I would look for a different middle infielder.
@Drew_Henson: Is it time to drop Corey Dickerson and Matt Holliday?
Zinkie: Both players can be dropped in shallow one-year leagues.
@DKeane34: Can I count on Strasburg for the rest of the season?
Zinkie: Hard to count on him, but I believe he can succeed down the stretch.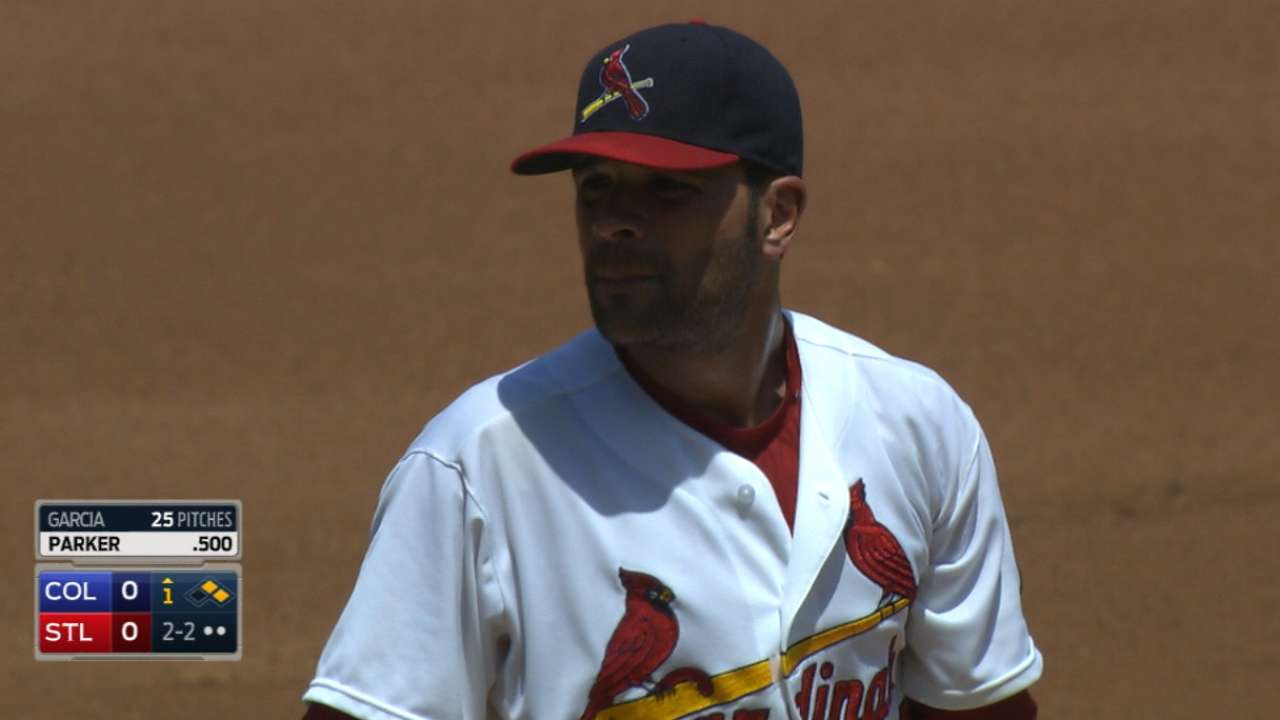 @Jpray9: Do you prefer Jaime Garcia or Collin McHugh?
Zinkie: I would go with Garcia, as long as he keeps his WHIP down.
@carlospudge: The Clayton Kershaw owner wants Matt Harvey and Corey Kluber from me. Am I giving up too much?
Zinkie: Kershaw is awesome, but I think that is too much.
@rockyparise: Is Michael Conforto worth hanging onto?
Zinkie: Probably not in mixed leagues. Possibly in some deep mixed formats.
@neeleshkaul12: I'm trying to trade Eric Hosmer because I have Miguel Cabrera coming off the DL soon. Is Hosmer and Garrett Richards for Jacob deGrom a good deal?
Zinkie: Don't make a trade until Miggy returns. You could have another injury by that time.
@KyleShay1: Should I trade David Price for Josh Donaldson?
Zinkie: Make that trade if you have the pitching depth to cover the loss of Price.
@JDamiano23: Is Goldschmidt for Adrian Gonzalez, Johnny Cueto and Jon Lester fair?
Zinkie: That is a lot to pay for Goldschmidt. I prefer the side getting the three players.
Fred Zinkie is the lead fantasy baseball writer for MLB.com. Follow him on Twitter at @FredZinkieMLB. This story was not subject to the approval of Major League Baseball or its clubs.