Dee discusses Padres at Deadline, HOF excitement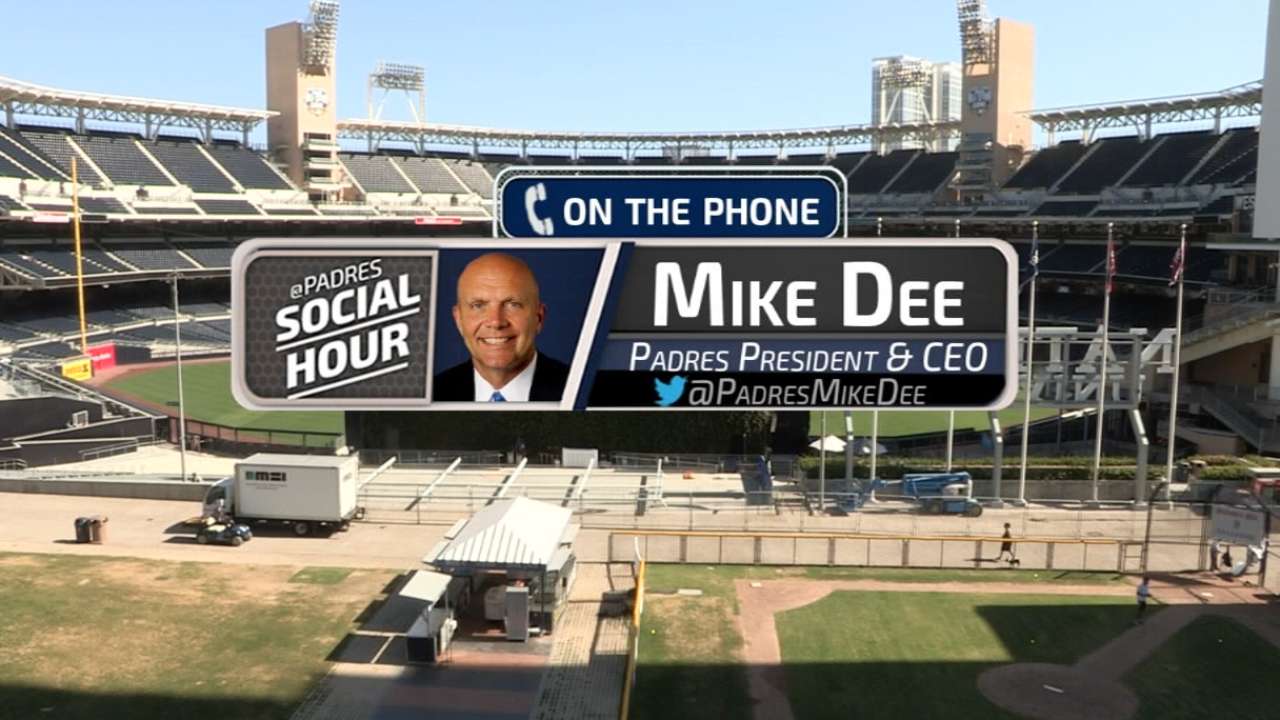 Padres President and CEO Mike Dee phoned in to Padres Social Hour on Monday and dropped a line to discuss the team's position at the recent MLB non-waiver trade deadline and the upcoming Padres Hall of Fame inductions for Garry Templeton and Benito Santiago. Dee, after discussing pleasantries and the process of how #PadresSH is put together, was happy to dive into the one topic on everyone's mind - the Padres position of staying put at the Trade Deadline.
"First of all, it was a drama-filled week, as you might expect" said Dee. "We had a quite a few guys who were desirable and very appealing for other teams. I think A.J. (Preller) and his team had a plan going into the week - which was to listen to everybody, lay out alternatives, look at different combinations of moves that could be made - all while having an eye and consideration for keeping the group together that we have."
Dee, who went on to discuss the team's recent success - which has now improved to a 13-4 record over San Diego's last 17 games with Monday night's victory over Milwaukee - was quick to assure fans listening in on the show that the front office felt confident and committed to winning in 2015.
"We were all reassured and felt strongly that the play we had seen on the last road-trip before the All-Star Break (and even after)," said Dee. "You know, we're (six) games back in the Wild Card… We're very much in it in our minds…To wave the white flag at this point was not something that appealed to us."
Dee was also excited to discuss the upcoming Padres Hall of Fame inductions on Saturday, August 8th, at Petco Park and how the organization has strived to recognize its notable alumni in recent years. "The decision (to induct them) was embraced by the Padres organization and we want to welcome and thank (Santiago and Templeton), who played such a big role in Padres history back in the 80's."
To hear more about Dee's thoughts on building around the current Padres roster as the organization moves forward and more details on the upcoming induction ceremony, then be sure to watch the entire interview in the video above. For more interviews, highlights and Padres content just like this, check out padres.com/socialhour.