Ackley on DL after 2 games with Yanks
Newly acquired outfielder has right lumbar strain, aiming for early September return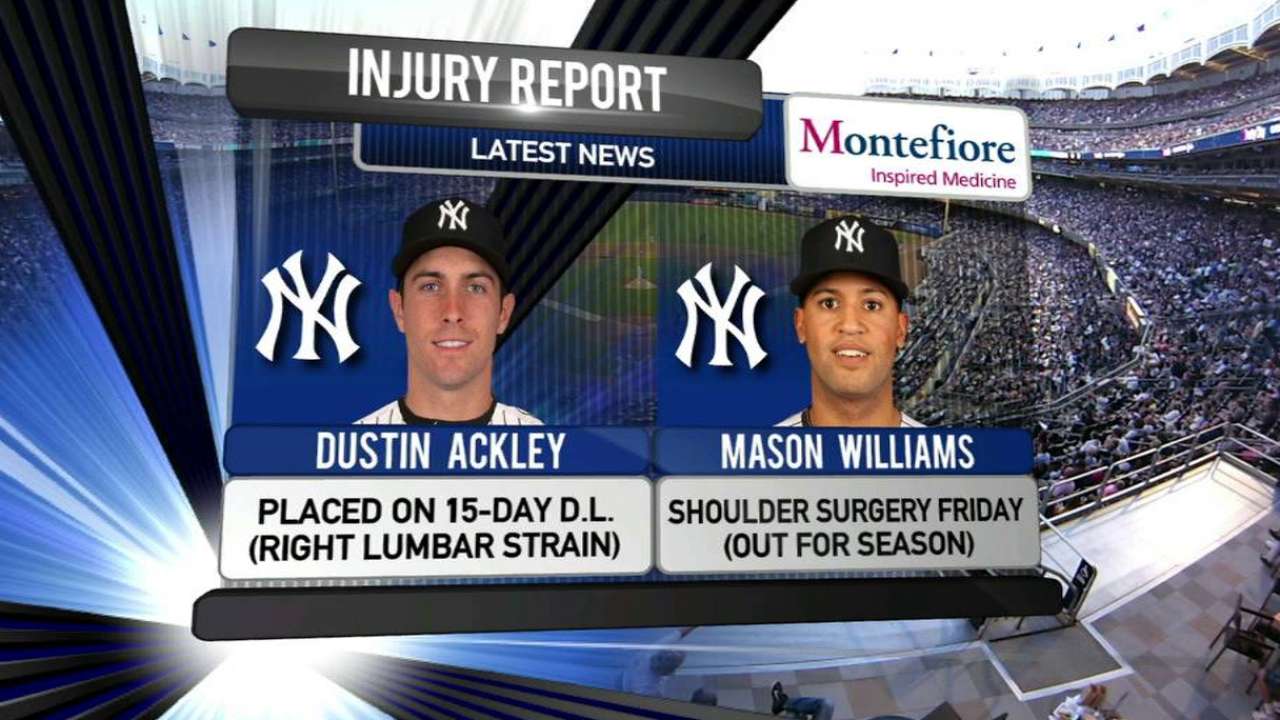 NEW YORK -- Five days after acquiring him from the Mariners, the Yankees will have to wait to see what Dustin Ackley can bring to their squad. For at least the next 15 days, Ackley's plans to contribute to the American League East's top team are on hold, as he was placed on the disabled list Tuesday with a right lumbar strain.
Yankees general manager Brian Cashman said Ackley had an MRI on Monday in an effort to be cautious, and the team soon discovered that Ackley had a herniated disk. He was given an epidural Tuesday, but Cashman and Ackley said that he had no issue with the Mariners.
"I didn't feel this in Seattle, this particular thing," Ackley said. "It definitely didn't start until I was here. I had some lower back kind of stiffness, tightness, soreness, whatever you call it in Seattle, but nothing I haven't played with or caused me to lose time or anything. I definitely didn't feel this kind of achy feeling or whatever until the last few days."
Ackley played just two games with the Yanks, both against the White Sox. Cashman is hopeful the outfielder will be ready to go by the beginning of September.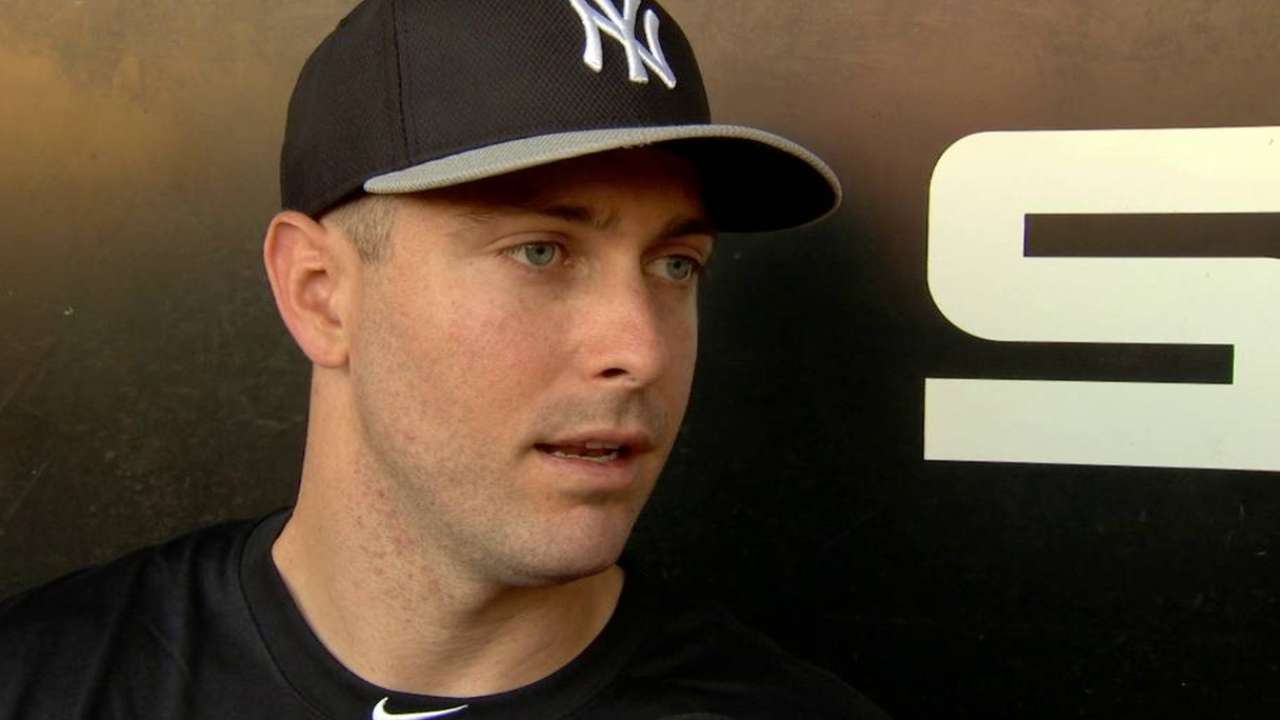 "I think we're optimistic that after a 20-30-day stint here we'll get a feel for hopefully having a player at full force back for us and we'll be able to use his flexibility, the reason why we acquired him," Cashman said. "But that's the circumstance."
Ackley said he started feeling better Tuesday after the epidural and sees no reason why he wouldn't be ready to return in a few weeks.
He added that the initial discomfort came Friday, when the Yankees were in Chicago and his right leg started to ache.
"There was never a time where it was like something instantly happened. It was just kind of, maybe woke up one morning and starting feeling it," he said. "It didn't stem from a particular play or anything like that. It's kind of a weird thing, but just have to go through it."
Ackley and Cashman indicated that the timing was unfortunate with Ackley sidelined so soon after joining the club.
"He was a hot potato without realizing he was hot," Cashman said. "The hot potato fell in our lap, but there was no knowledge on their part that there was something smoldering there."
Now all they can do is wait, but Ackley has found a reason to be positive.
"That first series in Chicago, it was really fun, I really enjoyed it and I was excited to be a part of this. Hopefully this thing kind of dies down in the next few days and get back playing," he said. "It's just kind of unfortunate and it stinks right now, but I know there's light at the end of the tunnel."
Grace Raynor is an associate reporter for MLB.com. This story was not subject to the approval of Major League Baseball or its clubs.