Richards rebounds like the ace he's become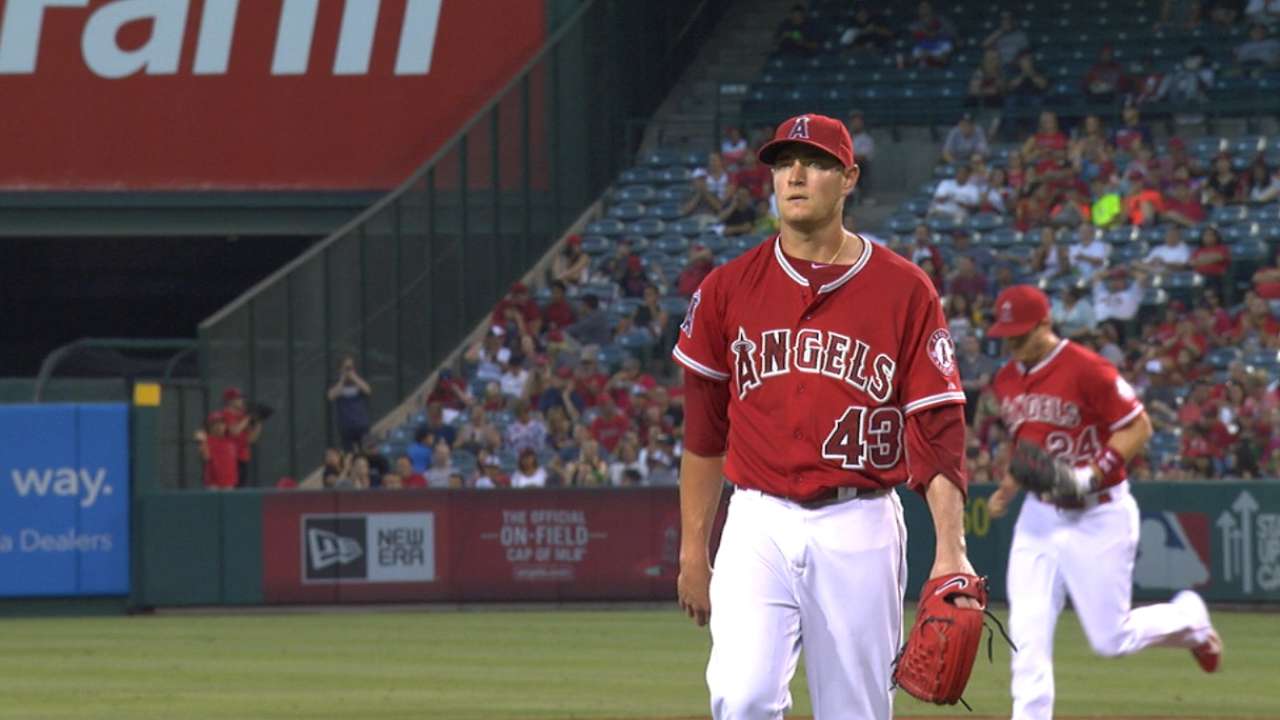 ANAHEIM -- One inning into the Angels' 5-4 win over the Indians on Monday, things didn't look good for Garrett Richards. He'd walked a leadoff man hitting .176, surrendered a two-run homer to a batter hitting .227 and spotted Cleveland -- and defending American League Cy Young Award winner Corey Kluber -- a 3-0 lead.
The Angels, limping into the series opener on a six-game losing streak, needed their young flamethrower to be a stopper. A day after they burned everyone in their bullpen but Huston Street -- while still being swept by the Dodgers -- they needed Richards to go deep into the game. The first inning didn't bode well for either.
But the rest of the way, Richards was tremendous. He lasted 7 1/3 innings, saving the bullpen after all. He struck out a career-high-tying 11 batters. And he shut the Indians down while his offense battled back for five runs off Kluber to end the Angels' losing streak.
"I put us in a hole early, but I told myself, 'I can still make an outing out of this,'" Richards said. "That's part of maturing and evolving as a starting pitcher in this league. ... Wins like that kind of get a team back on track."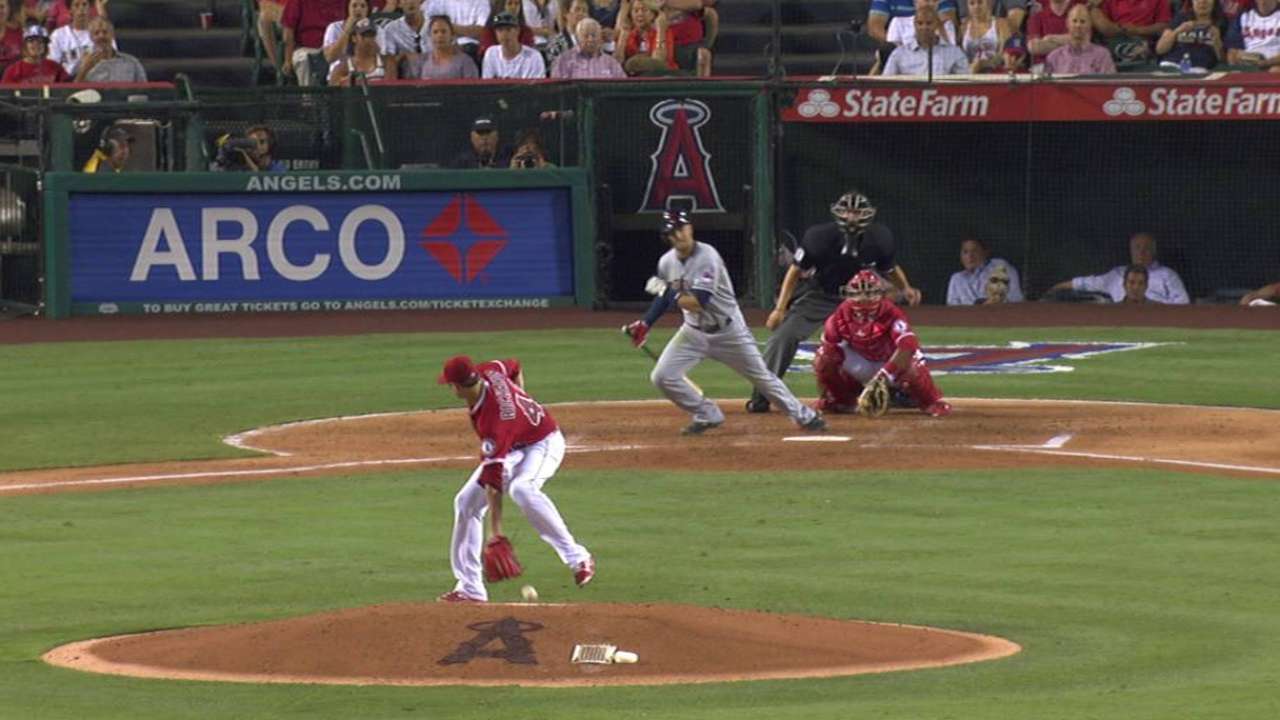 Richards bouncing back from the first inning was huge for the Angels. He did it, he said, by starting with strike one -- getting ahead of the hitters he faced. A visit to the mound by pitching coach Mike Butcher three batters into the game helped. Butcher gave Richards the usual tried and true advice to settle a guy down: trust your stuff, get back into the strike zone. Richards said he used his warmup pitches between innings to help get back in the zone, too.
"Once they got the runs back," Cleveland manager Terry Francona said, "you could tell he was smelling it."
And center fielder Michael Bourn saw signs of big things to come.
"After the first inning, I said, 'Man, by the time I get up, he's going to have found his groove.' That's exactly what happened," Bourn said. "I'd be surprised in his career if he doesn't win the Cy Young one year."
For the Angels, Richards' outing was just as important for its immediate, tangible impact in halting the losing streak and saving the tired bullpen.
"The losing streak wasn't even on our mind. It's not on our mind now; we won tonight, we have a game tomorrow. The issue of the bullpen is in the forefront of our mind," Angels manager Mike Scioscia said. "Our bullpen, it's going to take a couple of days to reset -- but to come away with a win when you were really limited as to what your bullpen was going to be able to do, it's a good night for us."
It was a good night for Richards especially. After his last start -- a loss to the Astros as part of the losing streak that allowed Houston to take the AL West division lead from the Angels -- Richards said, "I have to be better."
On Monday, he was.
David Adler is an associate reporter for MLB.com. Follow him on Twitter @_dadler. This story was not subject to the approval of Major League Baseball or its clubs.