Mariners prospect O'Neill homers in fourth straight game
Bakersfield outfielder has nine long balls in his past 12 contests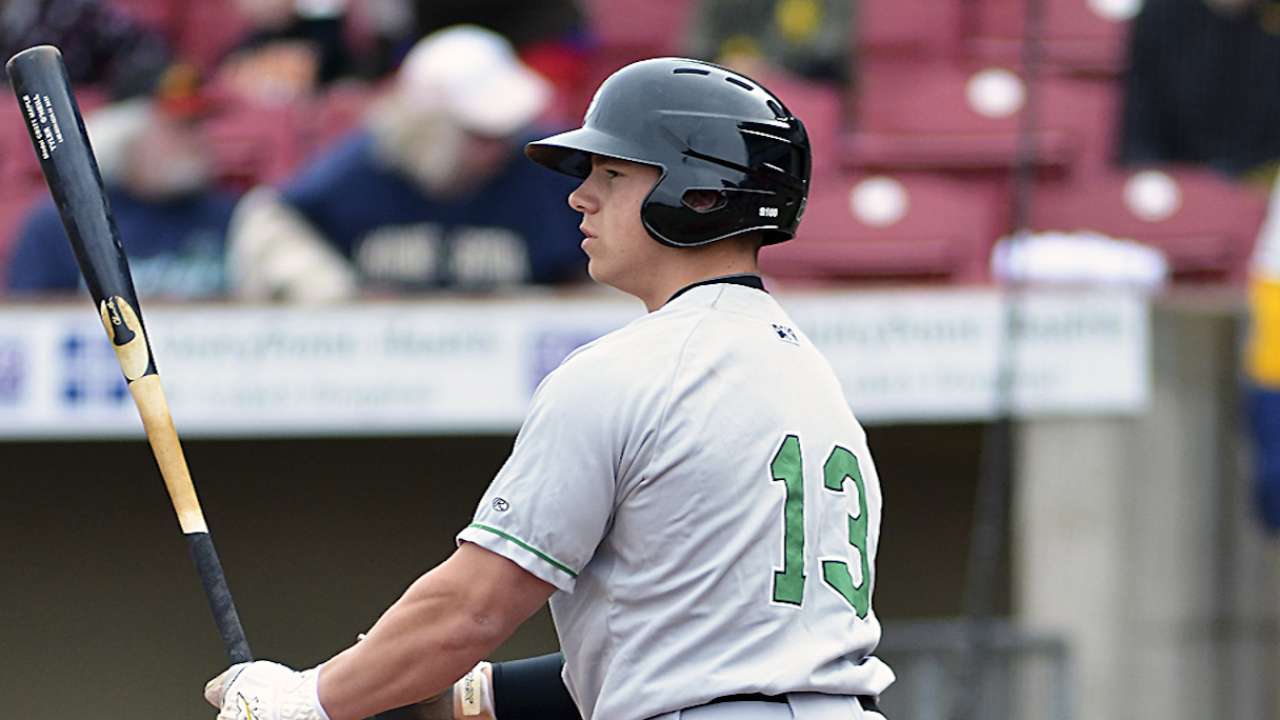 Something happened to Tyler O'Neill in Canada.
The Mariners' No. 7 prospect was already dangerous going into the Pan-Am Games last month, but he emerged from Toronto a monster. Monday night, O'Neill went deep in his fourth straight game as Class A Advanced Bakersfield defeated Lancaster, 9-5. The barrage is not an isolated one either, as he now has nine homers in his past 12 contests.
That's how long it's been since the 20-year-old returned from a three-week stint with Team Canada, and his stats certainly have not suffered, despite the lengthy absence.
O'Neill now boasts a .558 slugging percentage with 25 homers -- three off the Minor League lead -- and 64 RBIs for the Blaze. He has also swiped 14 bases without being caught.
A native of Maple Ridge, Ontario, O'Neill was selected No. 85 overall in the 2013 Draft and has since swatted 39 long balls in 166 pro games.
Alex M. Smith is a reporter for MLB.com. This story was not subject to the approval of Major League Baseball or its clubs.