Braves show plenty of fight in big comeback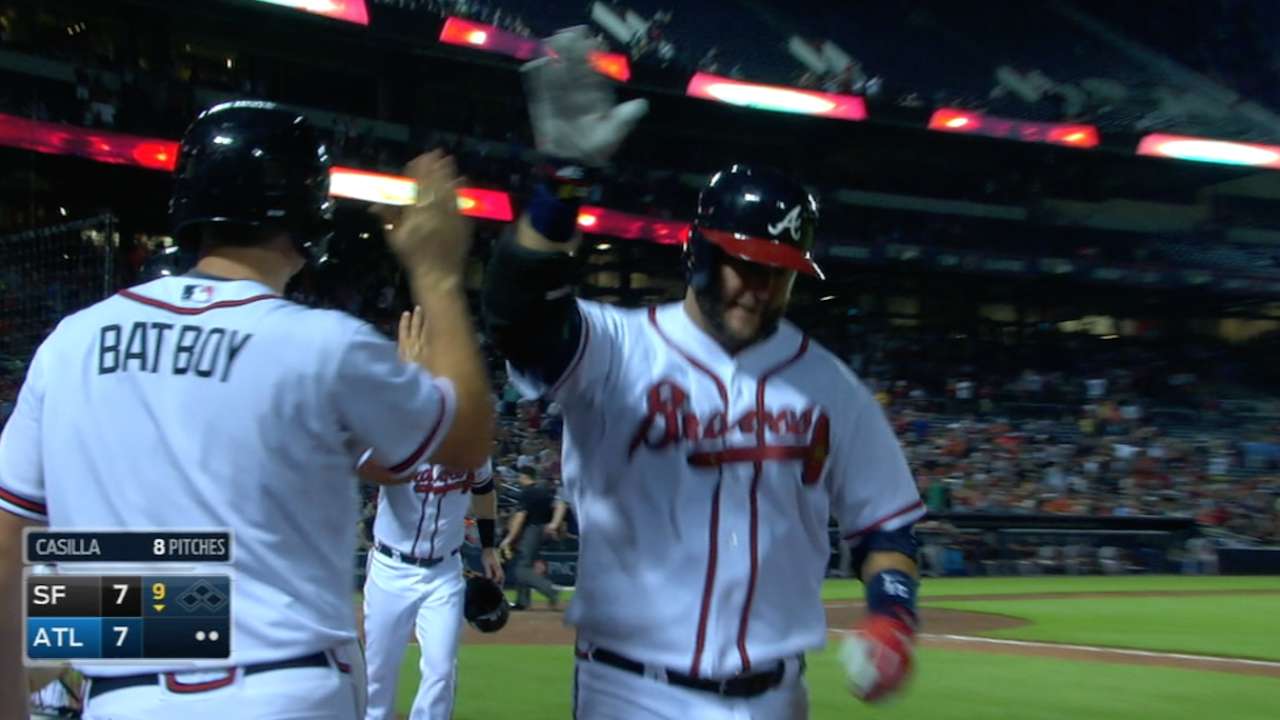 ATLANTA -- After the fifth inning Monday night, with the Braves down to the Giants by six runs, most people probably penciled in another loss for 2015 Braves.
But not the 2015 Atlanta team itself. No, veteran catcher A.J. Pierzynski took advantage of the comeback Jace Peterson started with a three-run home run in the sixth inning and tied the game with a two-run blast of his own in the bottom of the ninth -- paving the way for Adonis Garcia's walk-off, two-run homer in the bottom of the 12th inning.
A 9-8 Braves victory -- not exactly how anyone drew it up, but unsurprising to the players.
"There might be some nights where you get out-talented, but they will never be out-fought," said Braves manager Fredi Gonzalez. "Those guys don't give up."
It would have been easy, after Mike Foltynewicz allowed four home runs within the first four innings, but it never happened.
"To get this win tonight and fight the way we did, everybody kept going, we played the whole game," said Peterson, who now has three-run homers in back-to-back games. "To be down 6-0, it speaks highly of a team. And I think that tonight we kind of showed that."
For Pierzynski, who's been around the Majors for "20 to 30 years," according to Chris Johnson -- who also homered in the game -- it was one to remember.
"It was probably one of the most fun wins we've had," said Pierzynski, after his third four-hit game of the season. "Just to continue to battle, continue to fight, guy after guy getting a big hit. Then go down again in the 12th and coming back. It's fun."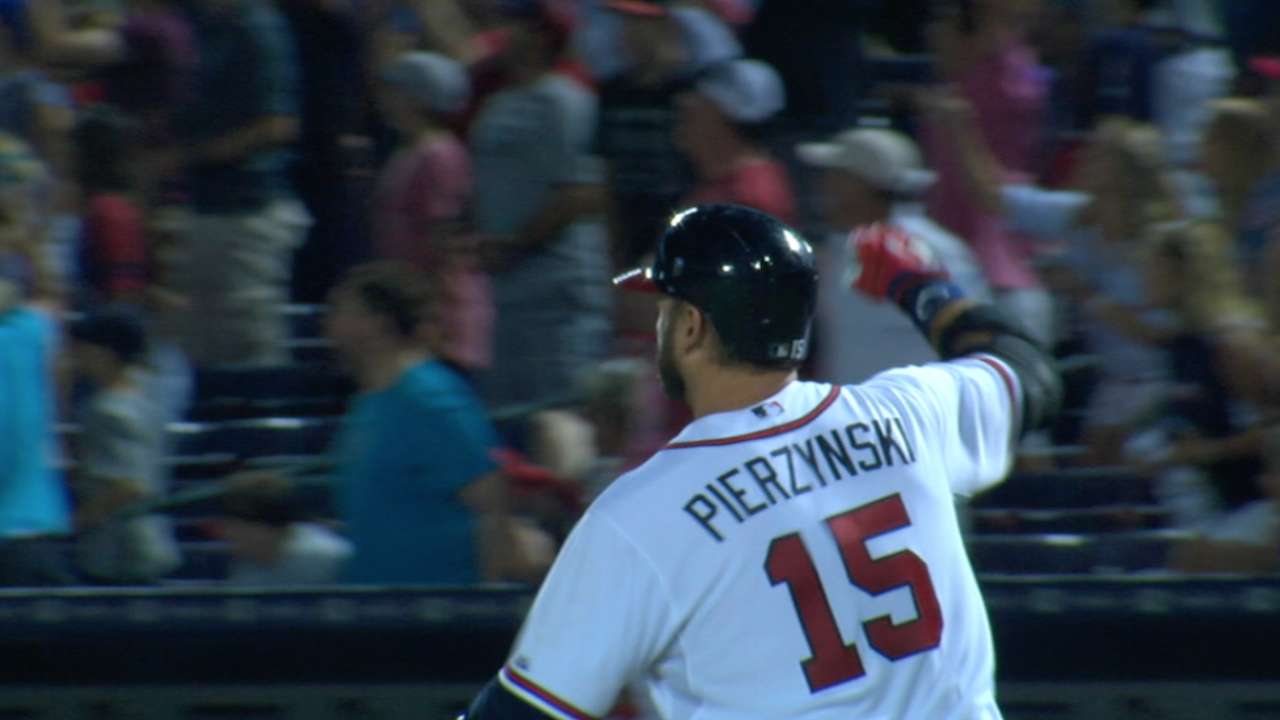 The Braves are 10 games under .500 and eight games back in the National League East, 10 games back in the Wild Card race. The Trade Deadline saw the front office send away two of the team's best offensive pieces, Kelly Johnson and Juan Uribe, to the Mets in a continued effort to rebuild, while the team's two franchise players, Freddie Freeman and Andrelton Simmons, are both dealing with injuries.
But that hasn't stopped any of the players in the clubhouse from going all-out on a daily basis.
"This team doesn't quit; this team doesn't go away and it's not going to stop," Pierzynski said. "We've lost a lot of guys ... but this team still goes about it the right way, which is one of the things we should be most proud of, is that this team, every day, comes to play.
"And will fight and scrap and do everything they can to try to win the game that night, and we might come up short, but we're giving everything we have and that's all you can do."
Carlos Collazo is an associate reporter for MLB.com. This story was not subject to the approval of Major League Baseball or its clubs.