Duo takes advantage of latest shot with Rays
Recently recalled Sizemore, Mahtook come up huge in win vs. White Sox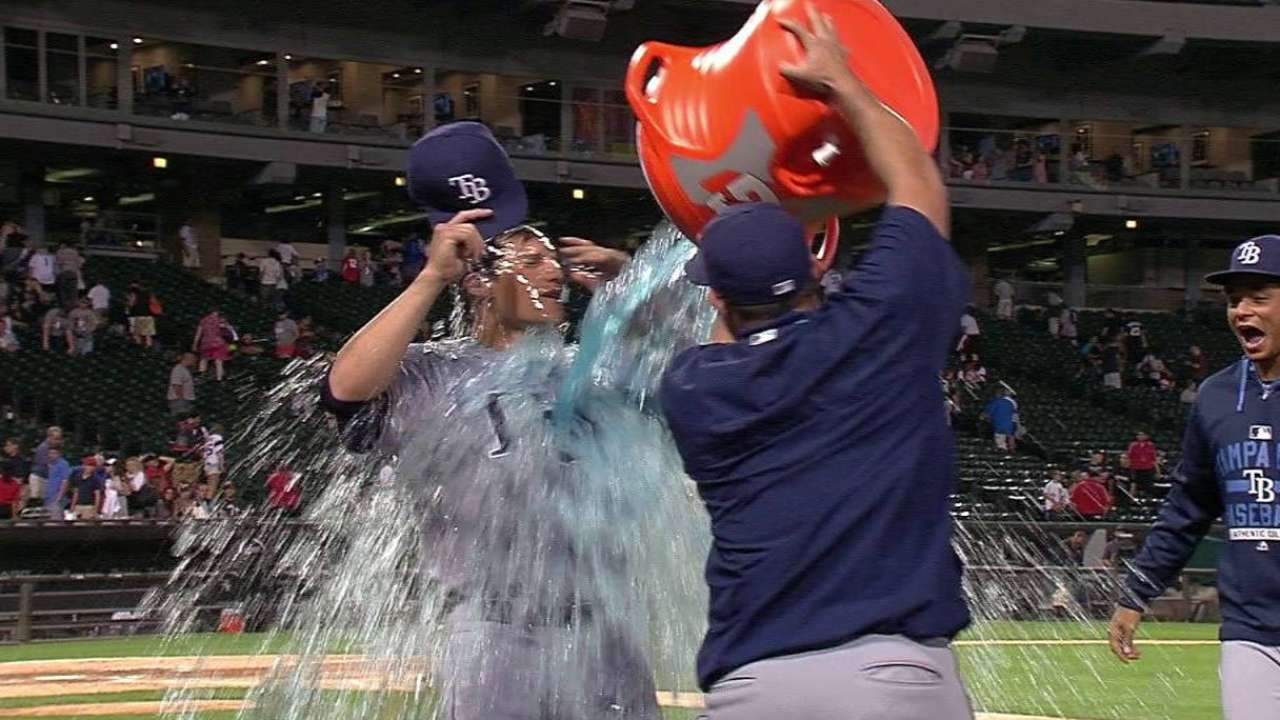 CHICAGO -- A week ago, Grady Sizemore and Mikie Mahtook were wearing Triple-A Durham Bulls uniforms. On Monday night, both were back in the Major Leagues and playing huge roles in the Rays' 5-4 win over the White Sox.
Sizemore, who was recalled from Durham on Saturday, had a pinch-hit double off Jake Petricka in the seventh then scored on Evan Longoria's double to give the Rays a 3-2 lead.
The Rays lost the lead in the bottom half of the inning, but the veteran Major Leaguer remained in the game in left field, which afforded him another opportunity in the eighth against left-hander Zach Duke. Given Duke's successful track record against lefties, Sizemore normally would not have been allowed to hit. However, the Rays were out of pinch-hitters, so Sizemore stepped to the plate and homered to right to tie the game at 4.
"I was just looking for something out over the plate, really," Sizemore said. "Just trying to be aggressive and get something good to hit."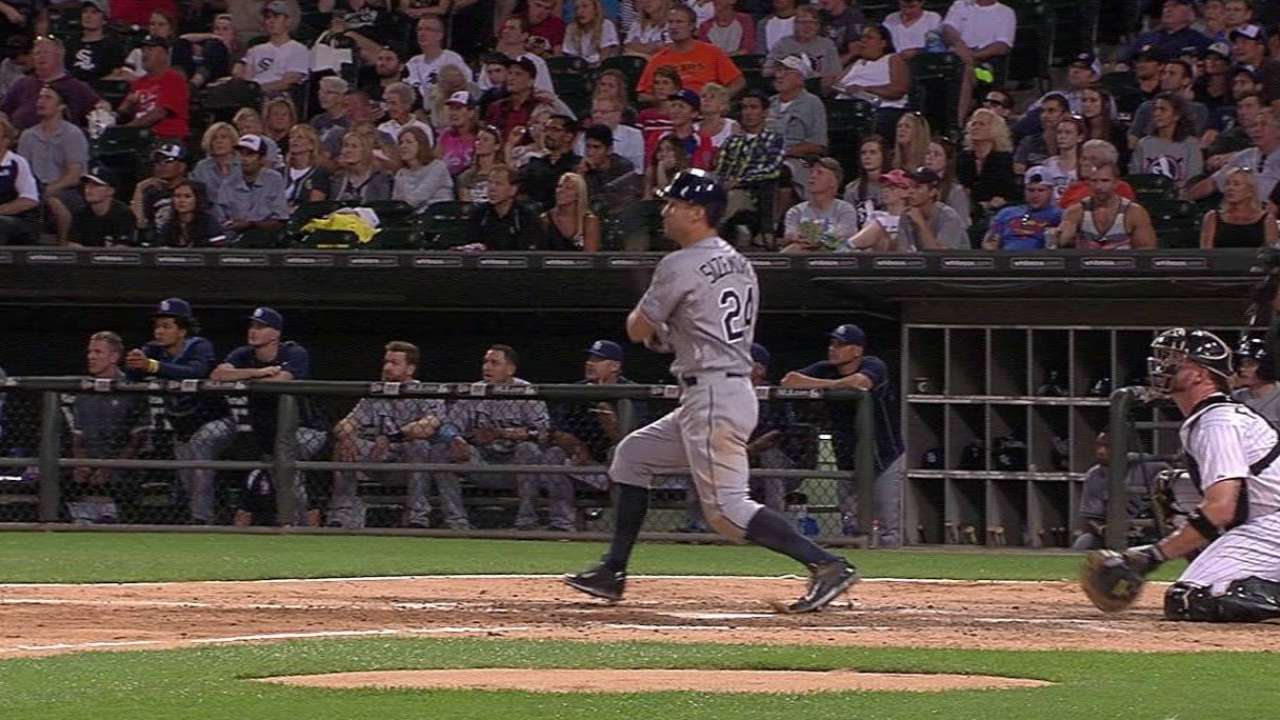 Manager Kevin Cash smiled about his good fortune that Sizemore got to hit.
"Obviously, he's not hitting if we have somebody available in that situation," Cash said. "That's the way we've used him, trying to put him in the best position to succeed against the righty. Comes up against one of the tougher lefties in the league and hits a bomb."
Mahtook, who was recalled to the team on Friday, optioned to Durham on Saturday and recalled on Sunday, then came through with a two-out RBI single off David Robertson in the ninth to put the Rays up 5-4.
"Going into it I knew the scouting report on Robertson's cutter," said Mahtook, who was 0-for-3 heading into the at-bat. "And a little like slurve-type thing. I didn't know how much his cutter took off until I took that first little shaky swing. Then he left a slider up. I was able to put a good swing on it and it got through. It felt great to kind of redeem myself after my first two at-bats."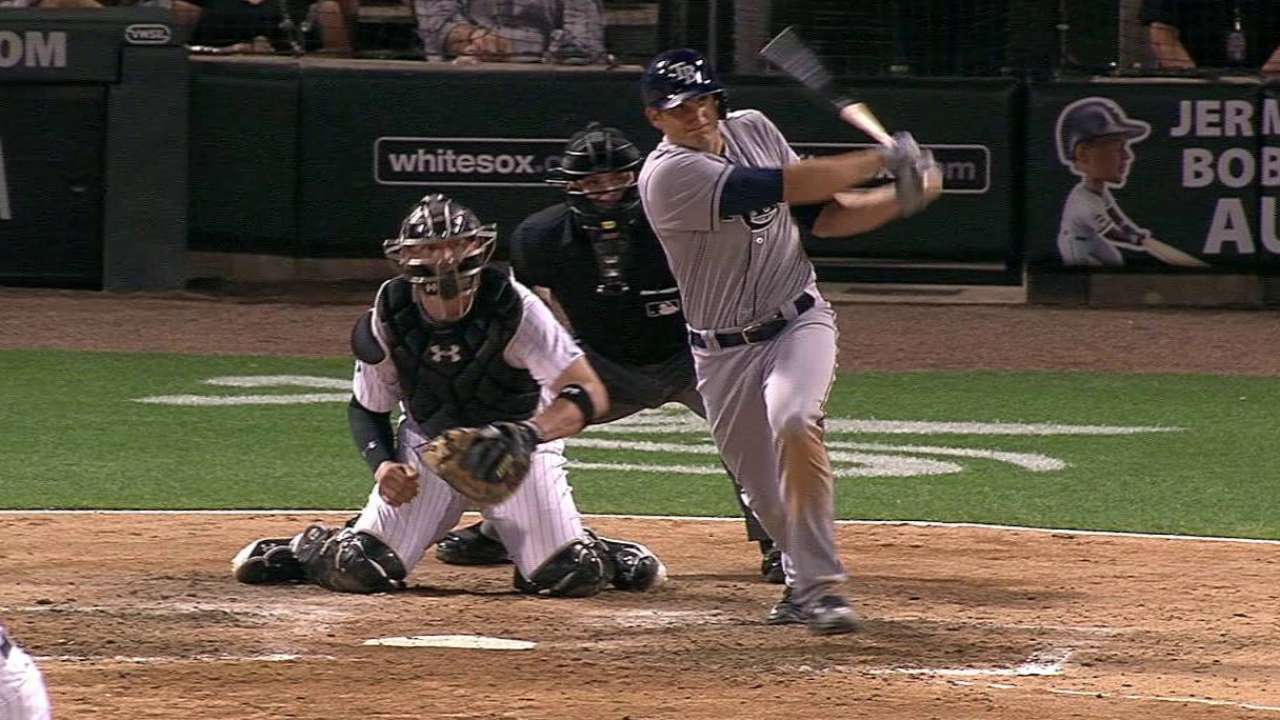 Cash is obviously fond of both players, as he said of Sizemore: "It's really cool [that he came through]. And he's such a pro the way he goes about his business."
Sizemore has three home runs and eight RBIs in 17 games for the Rays this season.
As for Mahtook getting the winning hit?
"Mikie Mahtook, that was pretty thrilling for us, for him," Cash said. "Got a breaking ball he could handle and knocked in the winning run."
Bill Chastain is a reporter for MLB.com. This story was not subject to the approval of Major League Baseball or its clubs.