Reyes shows his skills in Coors Field debut
New shortstop delivers pair of RBI singles, steals a base in loss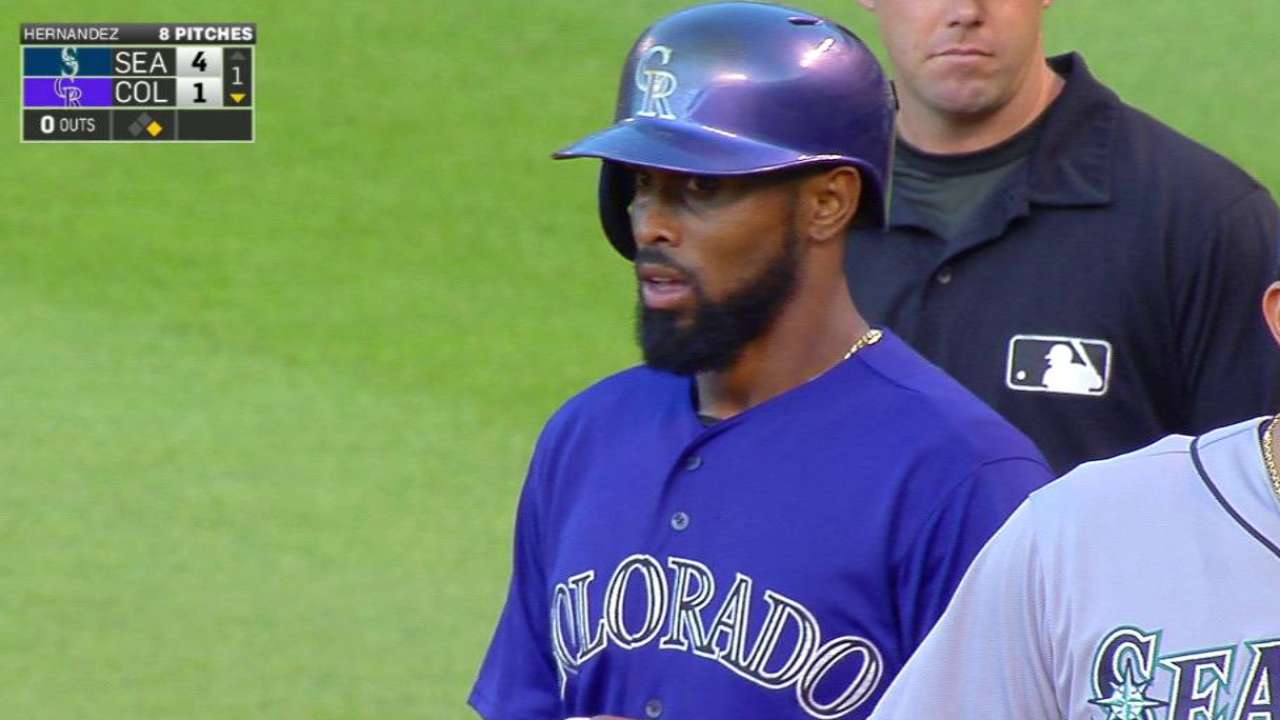 DENVER -- Jose Reyes' enthusiasm is easy to spot from a mile away. A big smile and an energetic personality are just some of the clues.
That showed again on Monday night, when the newly acquired Rockies shortstop made his Coors Field debut with a 2-for-5, two-RBI night in Colorado's 8-7 loss to the Mariners.
He laced an run-scoring single in his first Coors Field at-bat, which was preceded by a nice ovation from the 33,107 in attendance.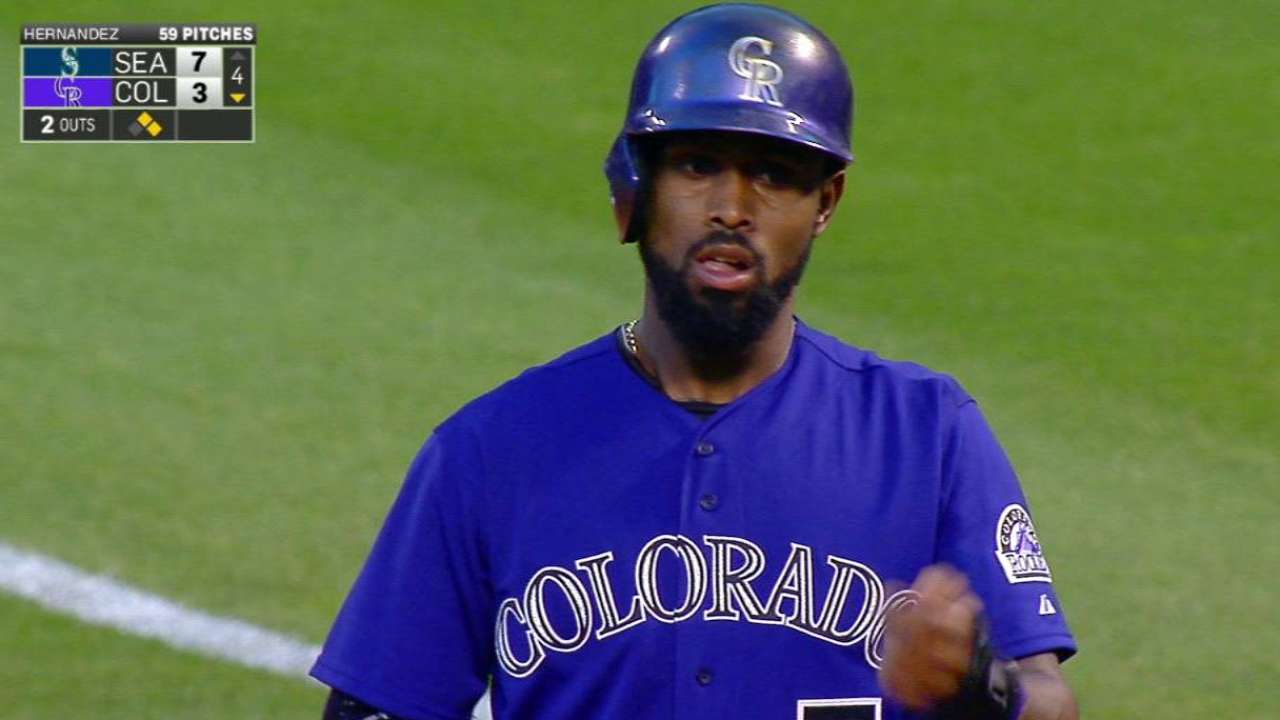 "It surprised me a little bit -- that was good for the fans," Reyes said of the ovation. "Thank goodness that I got a hit and an RBI in my first A-B."
Reyes then blooped a single in his third at-bat and immediately stole second, showing off the speed element Colorado now has. Exactly a week after being dealt from Toronto for franchise cornerstone Troy Tulowitzki, Reyes is starting to settle in.
"For a couple days, it was a little tough for me because everything happened so fast," Reyes said of the trade that went down in the late hours of July 27. "I had to put it together in my mind. But now that I've come here to Denver, it's time for me to settle in and do my job."
Many of Reyes' new teammates have spoke extensively about his ability to mesh with new guys in a new place. In turn, the 32-year-old shortstop raved about the family environment Colorado has created upon his arrival.
That helps make the transition period a little easier.
"He's doing a nice job in a tough situation for him," Rockies manager Walt Weiss said. "You can never replace a guy like Tulo, but he's not caught up in any of that. He's himself. He's an established veteran, an All-Star. He's done it all in this game, and he's showing up with the same joy, enthusiasm and passion that he has for his whole career."
Dargan Southard is an associate reporter for MLB.com. This story was not subject to the approval of Major League Baseball or its clubs.