Fister struggles with command of sinker
Nationals starter surrenders 5 runs, 3 homers in loss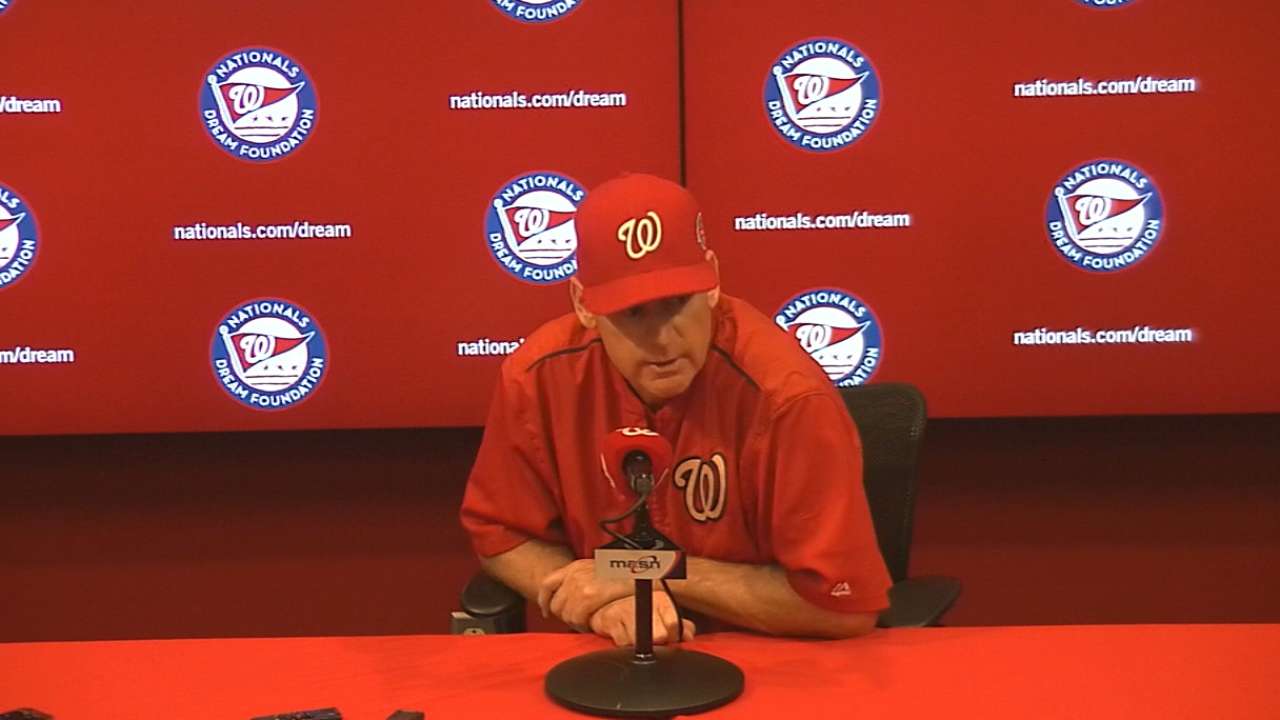 WASHINGTON -- Doug Fister's start on Monday night, a six-inning outing in which he allowed five runs and three home runs, was the latest hiccup in what has become the Nationals right-hander's most difficult season in the Major Leagues.
Fister's sinker was sharp early in the Arizona Diamondbacks' 6-4 win, and he allowed one hit in the second inning but quickly erased it with a double-play ball. A strikeout ended the second and a flyout started the third, but the next six D-backs combined for four hits and three home runs, including a pair of back-to-back blasts by David Peralta and Welington Castillo.
"When it's up in the zone, it's much easier to hit," said Fister, who allowed eight hits and struck out six. "It doesn't have the deception. It doesn't have the sink on it. It's a lot flatter and straighter. These guys are good hitters. I have to respect that. I have to make a quality pitch, and if not they are going to make me pay for it."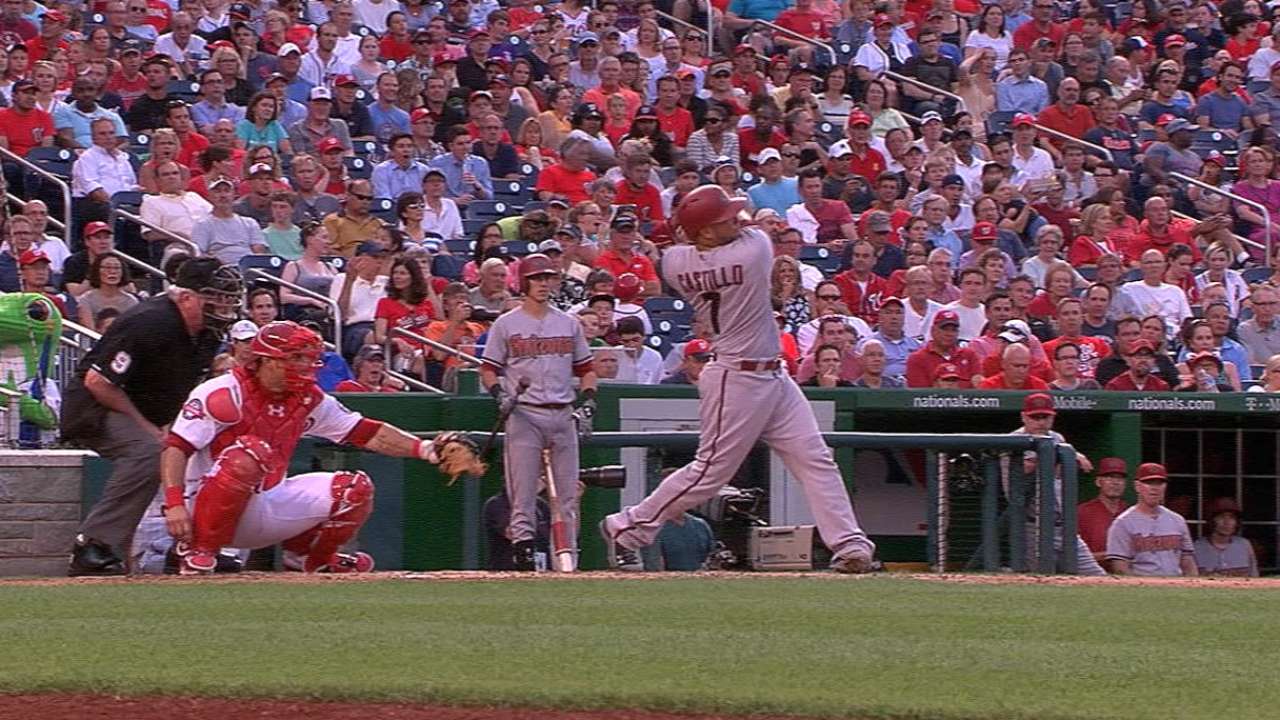 A 16-game winner last season, Fister hasn't recorded an out in the seventh inning since June 25. The loss Monday dropped him to 4-7 this season.
"For him, it's about down angle, the ball moving down," manager Matt Williams said. "When the ball is up, he doesn't have a chance to do that."
Through 86 innings, Fister has allowed 44 earned runs, the same total he surrendered over 164 innings last season. His ERA (4.60) is the highest of his career, and his fielding independent pitching (4.58) and home runs per nine innings (1.26) are the worst since his rookie season in 2009.
With Stephen Strasburg's return from the disabled list on the horizon and Joe Ross pitching well in his spot starts, Fister will continue to work on getting his numbers back to where they have rested for the majority of his career.
"For me, I try to take both," Fister said, when asked what he will take away from the start. "What do I need to learn from it, and what is positive? What have I done well, and what have I not? And that's something I'll come in tomorrow and really kind of grind through and find out. That's what I'll base my work on for the next five days."
Jacob Emert is an associate reporter for MLB.com. This story was not subject to the approval of Major League Baseball or its clubs.