MLB.com Columnist
Anthony Castrovince
Royals on top, but don't count out the others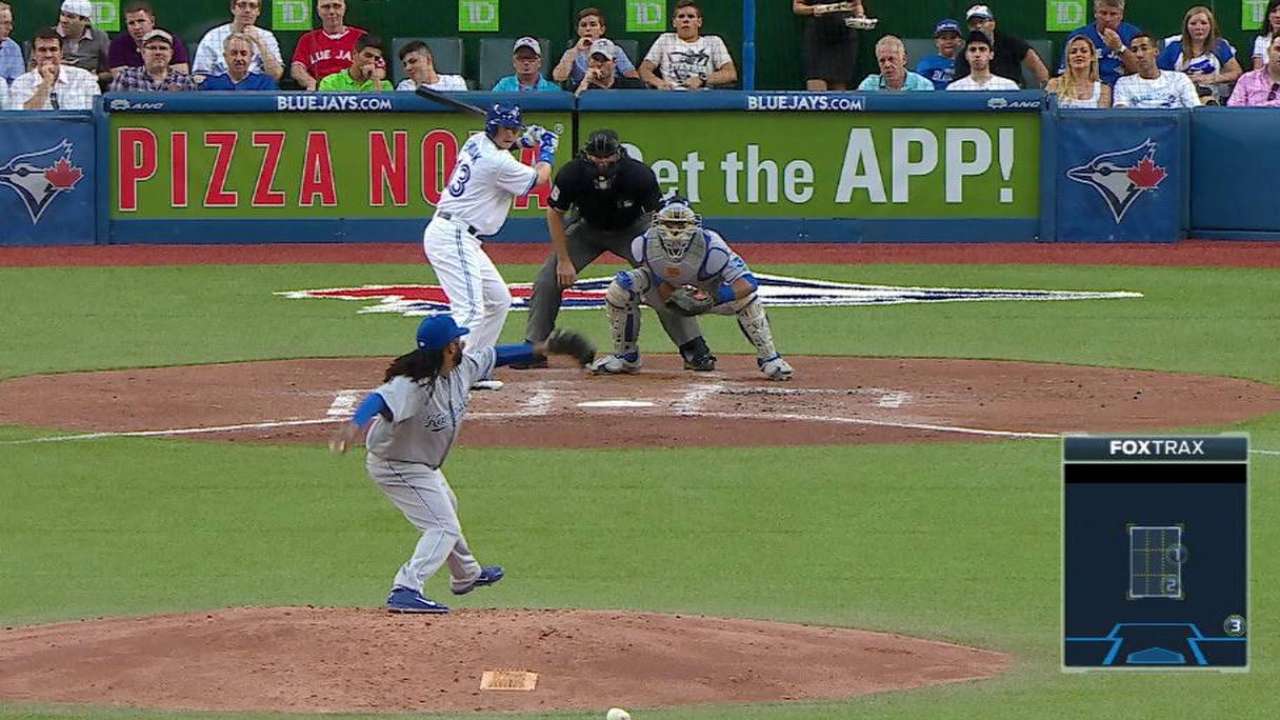 The Royals owned the American League in last year's playoffs. But entering 2015, their division felt very much up for grabs. The Tigers had won four straight AL Central crowns, while the seemingly improved White Sox and the Indians both looked capable of making a run at the top spot. If any club was generally counted out of the running before Opening Day, it was the Twins.
Collectively, we should have given more credit to the Royals. Their October run was real, and they've further asserted themselves as one of baseball's best ballclubs by taking a seemingly insurmountable lead in the Central standings with two months left to play.
And as if to remind us of baseball's continued unpredictability, the Twins, it turns out, are the only other Central club with a winning record. Go figure.
Here's a look at how things stand in the Central.
What changed at the Trade Deadline?
Beyond the Tigers scaling back their efforts for the first time since 2010, with the swaps that sent David Price, Yoenis Cespedes and Joakim Soria packing in exchange for prospects, the biggest changes came up top. Royals general manager Dayton Moore's typically cautious Deadline stance went out the window.
Though Kansas City could have stood pat and still been in fine position to win the first Central title in franchise history, Moore demonstrated his organization's emphasis on winning that elusive fourth Fall Classic game by filling the Royals' two most obvious holes -- the top of the rotation and Alex Gordon's temporarily vacant spot in the lineup -- with two of the market's biggest fish, Johnny Cueto and Ben Zobrist.
Kansas City now has a fully stocked roster that should suit the club well come October -- and unlike a year ago at this time, we're just about 100-percent certain the Royals are going to be there.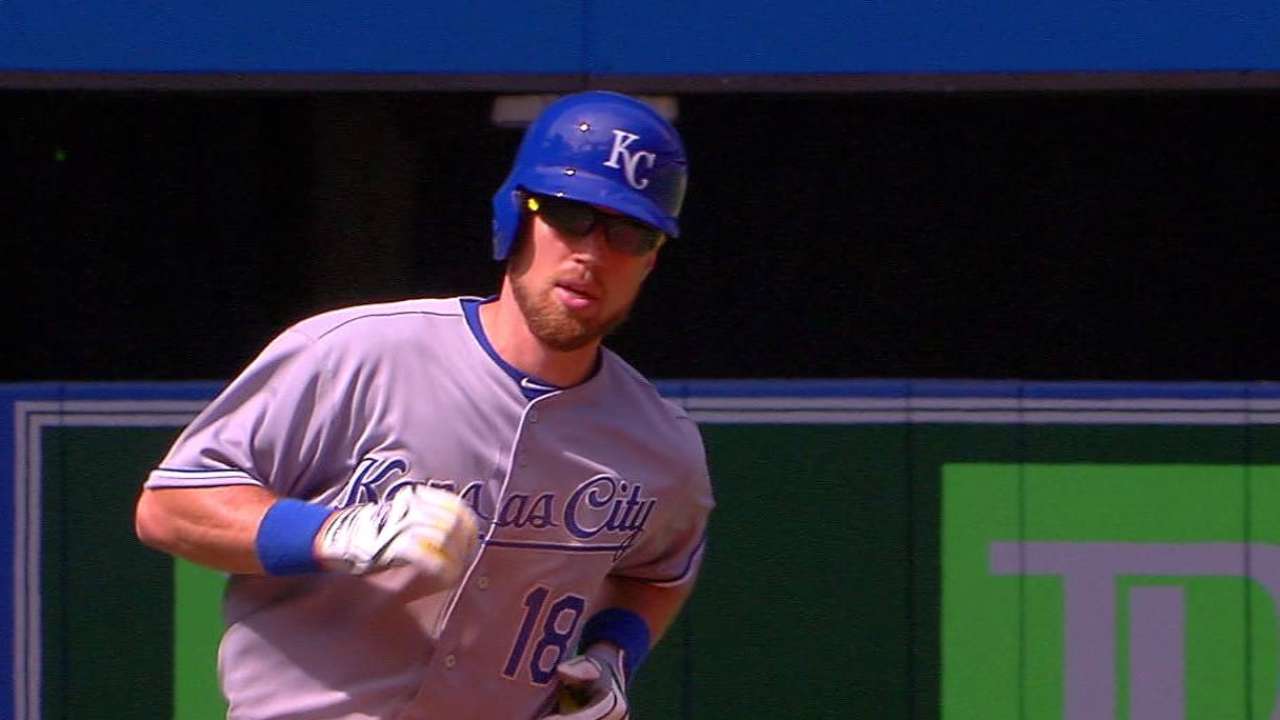 Who might still make a move?
The White Sox went into the Trade Deadline on a seven-game winning streak, and that encouraged Rick Hahn and Co. to stand pat with pending free agent Jeff Samardzija, a rumored trade target virtually all season.
We'll see if the offensive strides made by this club can compel Chicago legitimately into the Wild Card race. Perhaps that would lead the club to bring in another corner outfield bat. But the other still-pertinent possibility (especially after the White Sox dropped two of three to the Yankees over the weekend) is that the Shark hits the waiver wire. A contending team would surely claim him, and then it would be a matter of that team and Chicago finding a trade that works for both sides.
In the background of all of this, though, is the fact that the White Sox can keep Samardzija and try to extend him in the offseason, or recoup a Draft pick should he sign elsewhere after receiving a qualifying offer.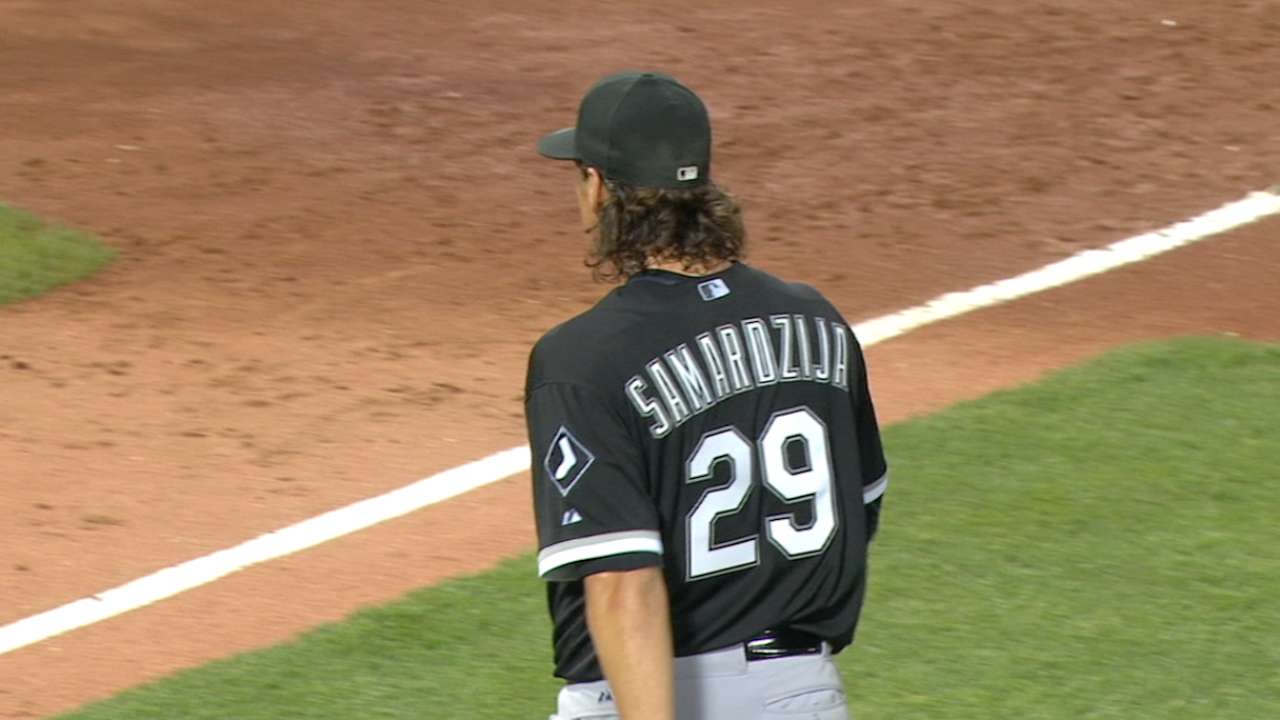 Player to watch
Again, the Royals, entering Tuesday with an 8 1/2-game edge on the second-place Twins, have this division in hand, and Cueto helps them secure it. But this club still has a lot riding on both Danny Duffy and Yordano Ventura. Each has had an erratic season to date, with Ventura even earning a (very brief) demotion to Triple-A Omaha, though he was recalled almost immediately when Jason Vargas blew out his elbow.
Ventura, especially, was huge for Kansas City in October last year, asserting himself as a rookie on the postseason stage. But this year, he's been more known for his battles -- verbal and otherwise -- with opposing players than anything he's done on the mound. For the Royals to make a run not only at the Central title, but also the World Series title, they need him to be in control in more ways than one.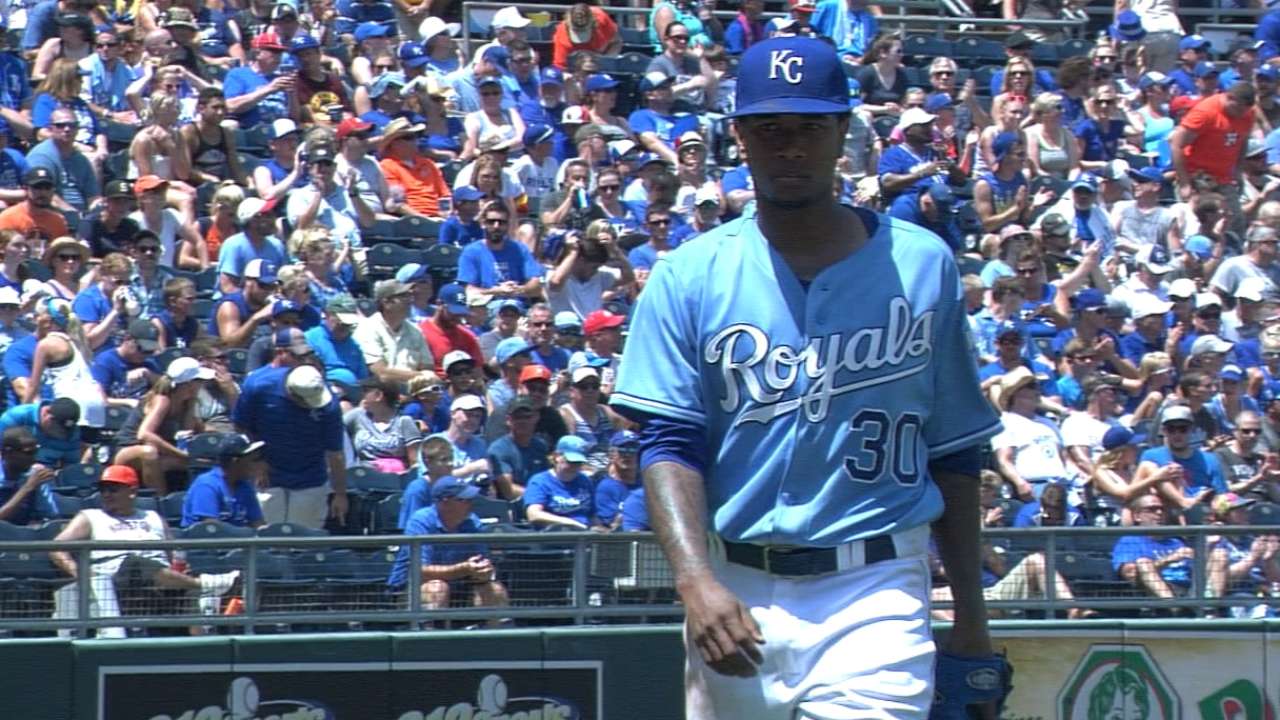 Wild Card
Those surprising Twins entered this week in possession of a Wild Card spot, but they've been in a 5-16 freefall since the All-Star break, with sagging bats and regression from their pitching staff. The White Sox are always capable of getting on a roll if Chris Sale, Samardzija and Jose Quintana are on top of their games, but we obviously haven't seen too many rolls from them this year. The Tigers will get Miguel Cabrera back soon, and trade acquisition Daniel Norris was brilliant in his first start, so maybe Detroit will actually be better than expected down the stretch.
Mathematically, though, Minnesota is obviously in the best position. Entering the week, Baseball Prospectus was giving the Twins a 15.9-percent chance of winning a Wild Card. As deep as this division looked before the start of the season, it could simply be that the Central is one and done when it comes to postseason participants.
Series to watch
White Sox at Royals, Aug. 7-9
If the South Siders are going to have any hope of making a real run at a Wild Card, they need to prove they can beat good teams.
Tigers at Astros, Aug. 14-16
Only involves one Central club, but, as things stand, Aug. 15 is the expected return date for Cabrera, and here's a series against a club that, at the least, will be in the Wild Card running at season's end. Trades likely killed any chance of Detroit contending for an October spot, but Miggy's return will offer faint hope that the Tigers can make a late run.
Royals at Twins, Oct. 2-4
The Royal coronation likely will have already transpired by this season-ending series. But will Minnesota still have a postseason spot to fight for?
Where does it go from here?
It's World Series or bust in Kansas City -- a thought that would have seemed ridiculous just a few years ago. Can the Royals finish the job?
Anthony Castrovince is a reporter for MLB.com. Read his columns and follow him on Twitter at @Castrovince. This story was not subject to the approval of Major League Baseball or its clubs.