Showalter puts Paredes in right field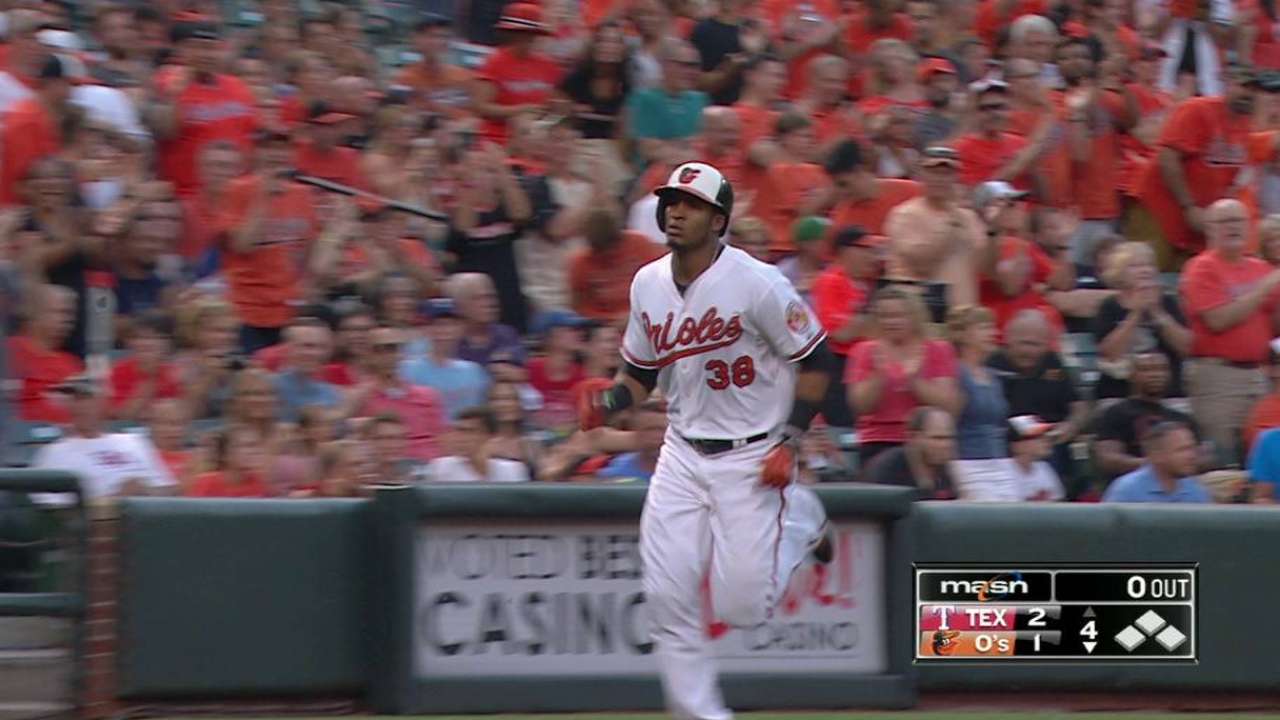 OAKLAND -- Orioles manager Buck Showalter isn't scared of shaking up the lineup. Or, more specifically, the defensive arrangement of his club.
On Monday, Showalter started Jimmy Paredes in right field for the first time since he joined Baltimore last year. Paredes, who has 45 career starts in right, has been working at the position for about a month. Paredes seen most of time with Baltimore at second base.
"Everybody kind of raised their eyebrows when Steve Pearce went to second and raised them when Matt [Wieters] went to first," Showalter said. "That's where we are. Jimmy is going to give you a good effort, and he throws well enough to play anywhere. There's only one way to find out. This is our best option to get the bats we need in the lineup right now."
Showalter is also making sure he's covered at catcher when Wieters -- who was designated hitter -- and Caleb Joseph are in the same lineup. Ryan Flaherty, who is the team's emergency catcher, caught Wei-Yin Chen's bullpen session on Monday. Showalter said he'd like to get Flaherty in a situation with a hitter in the batters box to help familiarize him with being behind the plate.
The versatile Flaherty has played every position at the Major Leagues but center field and catcher.
Brittany Ghiroli is a reporter for MLB.com. Read her blog, Britt's Bird Watch, follow her on Facebook and Twitter @britt_ghiroli, and listen to her podcast. This story was not subject to the approval of Major League Baseball or its clubs.