Gray ready for anticipated debut on Tuesday
Top pitching prospect worked through tough stretch to earn trip to Majors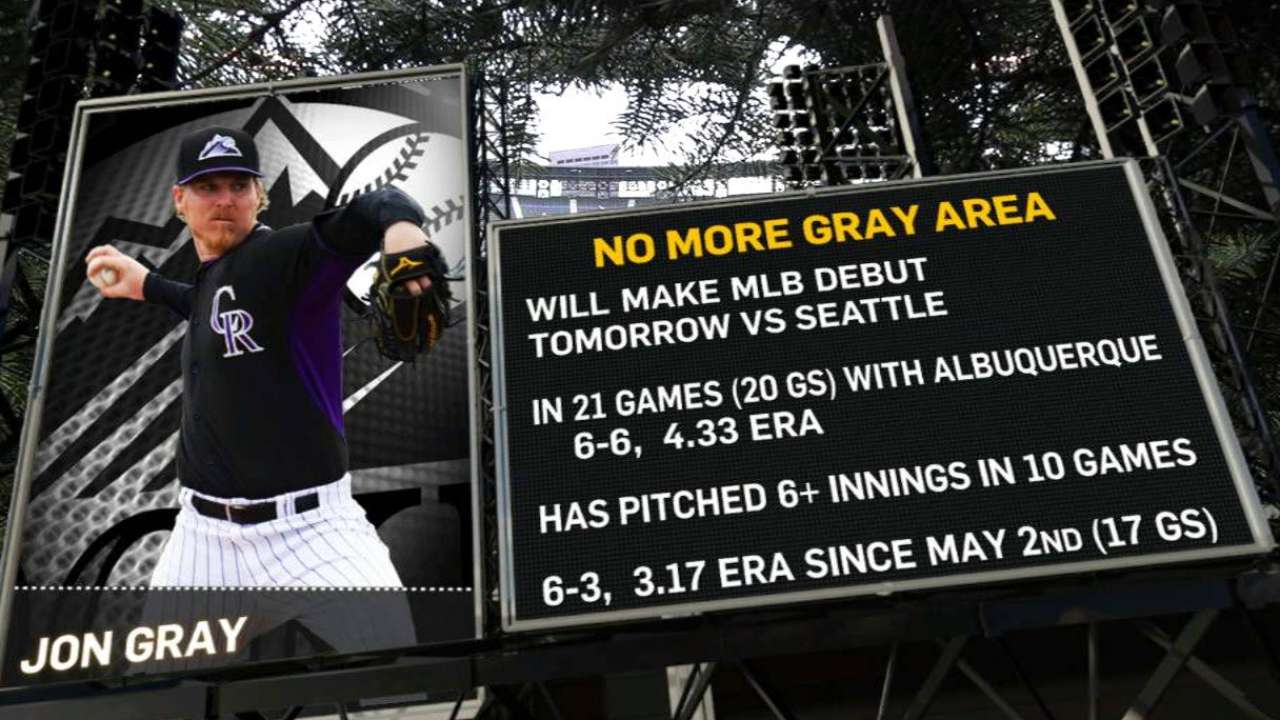 DENVER -- Words weren't needed when Jon Gray entered the office of Albuquerque Isotopes manager Glenallen Hill on Sunday night. The Rockies' most heralded pitching prospect was handed a plane ticket and knew where to take it from there.
"I was like, 'Hey I know what this means,'" Gray said on Monday from his Coors Field locker. "And [Hill] was like, 'Yep.'"
The destination on that ticket was Denver, where Gray will make his much anticipated Major League debut on Tuesday against the Mariners.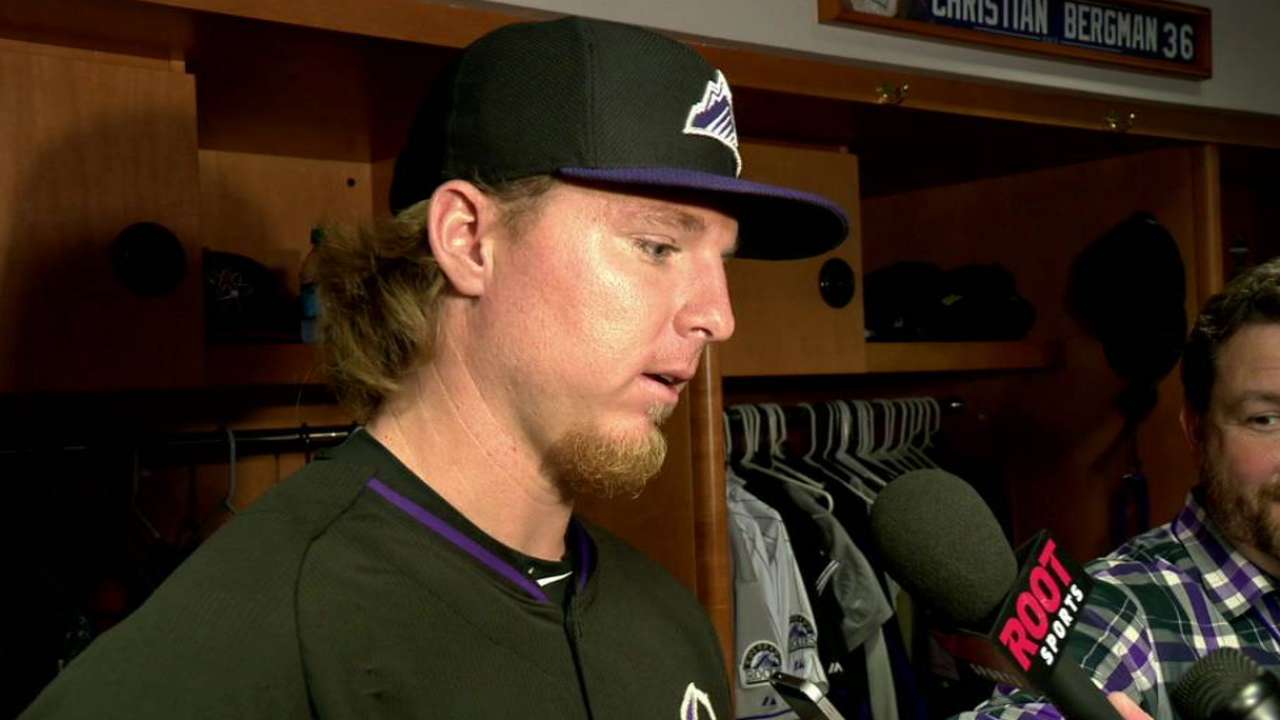 It's the culmination of a hype- and speculation-filled journey, which first gained traction last year as fans clamored for Gray's promotion in the season's second half. The anticipation picked up steam in Spring Training this year, when Gray battled for a starting rotation spot up until he was sent to Triple-A to start the 2015 season.
"We felt like we'd see him at some point this year, and that day has arrived," Rockies manager Walt Weiss said on Monday. "I'm excited to see him out there, and I'm sure he is too. But we've got to remember he's still a young kid, and he'll go through some of the growing pains that young players go through."
That's evident by simply looking at Gray's run through the Minor Leagues this season. Through his first four starts, the Rockies' first-round pick in 2013 was 0-3 with a 10.70 ERA. He was unable to last past five innings and surrendered at least four earned runs in each of those outings.
But over the last five months, Gray has mostly delivered the kind of results Colorado expected when it drafted him No. 3 overall out of Oklahoma. He went 6-3 with a 3.17 ERA over his final 17 starts with the Isotopes, surrendering three earned runs or less in 15 of those appearances.
Gray still isn't consistently lasting deep into games -- he's gone at least seven innings just twice this season, the last such instance coming on June 11 -- but the hard-throwing right-hander said his mental game has improved greatly throughout the year.
"Confidence carries over from good outing to good outing, and when you have a few good ones in a row, you start to feel really good," Gray said. "Then there's a really low chance that you're going to go out there and not get a quality start."
Gray said he's a "shut-it-out guy" when its comes to approaching high expectations, preferring to hone in on the task at hand instead of paying attention to what people have pegged him to be in the coming years.
It's one of the many reasons why Weiss expects Gray to navigate through the early perils of the Major Leagues with confidence.
"He's grown up a lot in the last year," Weiss said. "I think he's ready for this."
Dargan Southard is an associate reporter for MLB.com. This story was not subject to the approval of Major League Baseball or its clubs.