Crisp has two hits in return from DL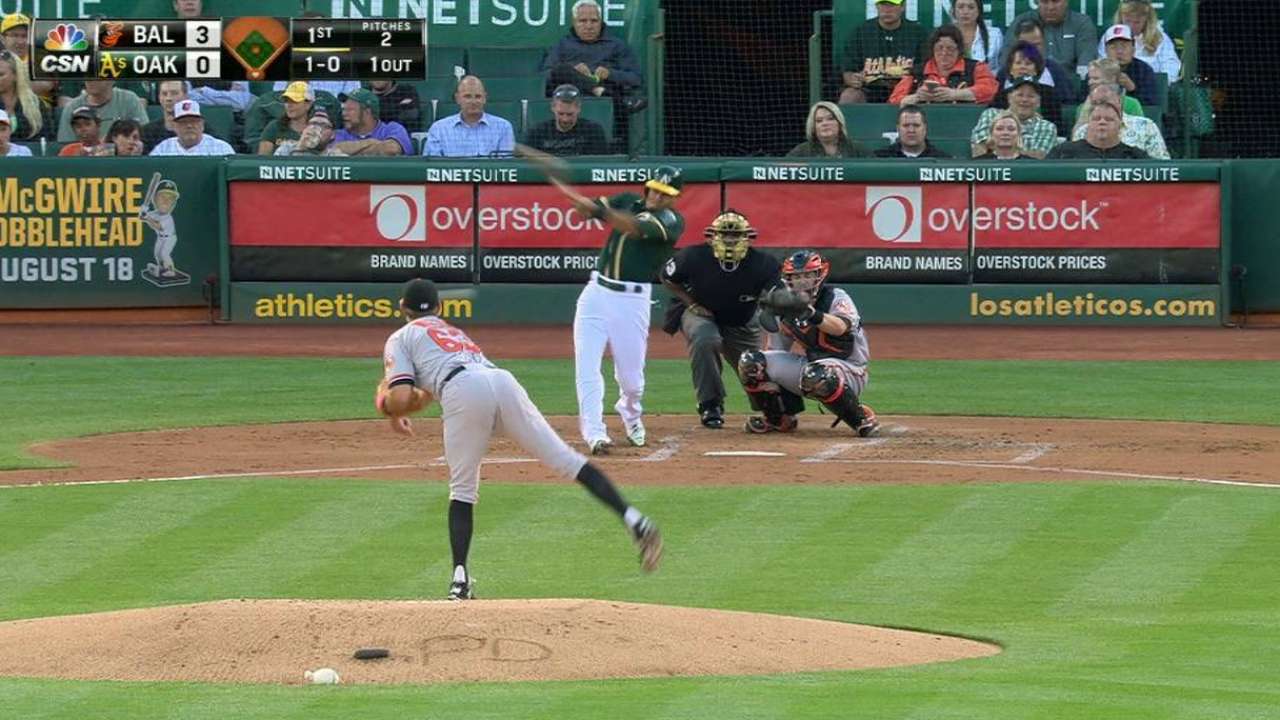 OAKLAND -- Coco Crisp had as many hits Monday in the A's 9-2 loss to the Orioles as he did the entire season before the game.
Crisp, who returned from the 60-day disabled list and played in his first game since May 19, finished 2-for-4 with a run scored.
"It was good to see him get a couple hits right away," A's manager Bob Melvin said, "because confidence-wise now he is out there playing."
Crisp, who was out with a neck injury, said he has to think about the way he dives or slides sometimes, but for the most part he feels fresh and normal and is just playing baseball.
He began the season on the 15-day DL after undergoing surgery on his right elbow. When he was reinstated May 6 he went 2-for-45 (.044) in 13 games. Then he hit the DL again with the neck injury and missed more than two months.
"I know last time I came back a little bit too soon, just a couple games, I didn't really have a chance to find my swing," Crisp said. "This time when I was down there, there were a couple of things I figured out, all the way down to that last at-bat in A ball. And when I came back up from rehabbing, I felt close to normal."
Crisp adds a new dynamic to the A's lineup as someone who can move Billy Burns over and get base hits of his own in the two-spot.
He showed no rust Monday, looking like the Crisp A's fans expected to see earlier this season.
Melvin said Crisp's swing looked good on Monday, adding it looked like he was good in shape and that he ran well.
"When you get several to at-bats you start pressing, like he did when he came back," Melvin said. "I don't think anything physically, to an extent, was bothering him when he goes through that streak, but it gets in your head a little bit to be able to come off the DL and get two hits right away."
Trevor Hass is an associate reporter for MLB.com. This story was not subject to the approval of Major League Baseball or its clubs.