Fatigue a factor for struggling Maurer?
Righty reliever already has new career high in appearances in 2015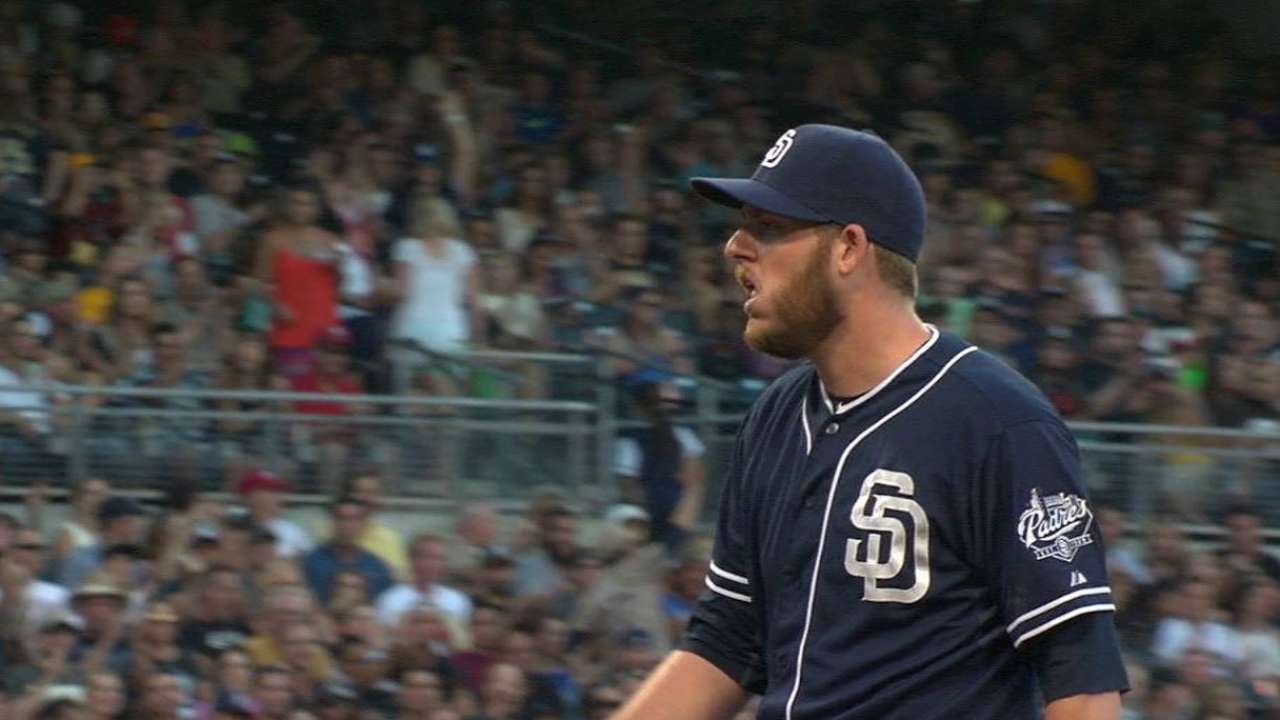 MILWAUKEE -- Reliever Brandon Maurer has wandered waist deep into uncharted waters as of late.
Maurer has not only pushed well beyond his career high in appearances this year, but he's also been hit more than usual by opposing batters recently.
Going into Monday's series opener against the Brewers at Miller Park, Maurer had 50 appearances -- 13 more than he had in 2014 with the Mariners when he began the season as a starter before moving to the bullpen in the second half.
Since June 25, Maurer has a 7.07 ERA, allowing 20 hits in 14 innings over 18 games. Before then, he had a 1.50 ERA with 18 hits allowed in 36 innings over 33 outings.
Could fatigue be a factor?
"I've been tired the last couple days," said Maurer, who allowed a three-run walk-off home run in the ninth inning Sunday against the Marlins. "I've stepped up the workload in the training room, trying to flex some stuff [inflammation] out.
"I got hit in the arm [in New York]. I think that might've had to do with my slider not being quite as sharp, pushing it more than snapping it off."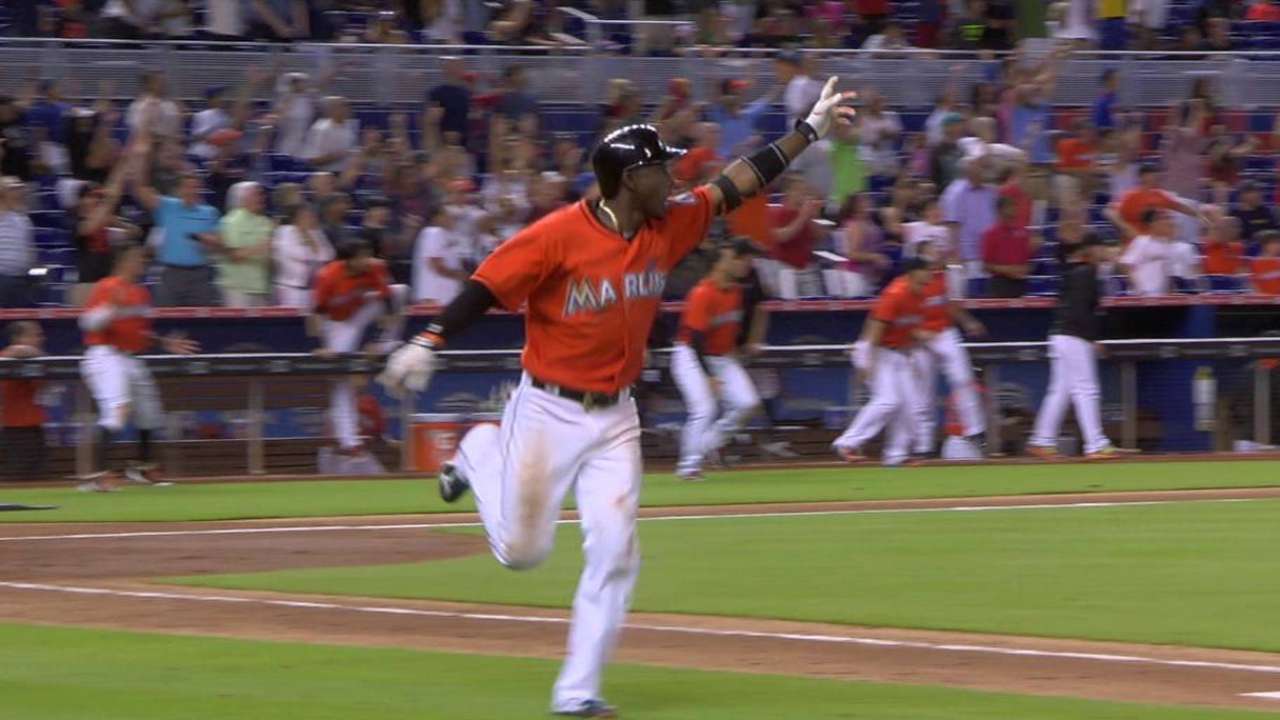 Padres interim manager Pat Murphy told Maurer that he would try to stay away from him Monday, but that has been hard to do because Maurer -- who has typically handled the seventh inning -- has generally been very good this season.
"I'm just trying to watch it [fatigue]. Like I've got today off, so I can just play catch. Getting a full day off for the most part from full activity is probably the most beneficial," he said.
Maurer's stuff has played well in terms of velocity. According to Brooks Baseball, he's averaged 96 mph on his four-seam fastball the last three months, and also during his one appearance Sunday.
Maurer's groundball rate (48.6 percent) and swing-and-miss percentage (28.0) is still good. His BABIP (batting average on balls in play) is just .243, which suggests he might have been lucky to some extent to this point.
Murphy sees a young pitcher (25) still low on service time trying to figure out his new role and how to handle the preparation and the daily grind of it all.
"I think he's going through a patch. You can attribute it to the workload he's had this year," Murphy said. "He's still throwing 97 mph. For him, it's a matter of, 'how do I get ready?' It's a tough thing and a learning process for him."
Corey Brock is a reporter for MLB.com. Keep track of @FollowThePadres on Twitter and listen to his podcast. This story was not subject to the approval of Major League Baseball or its clubs.