Braves hopeful after Simmons' thumb improves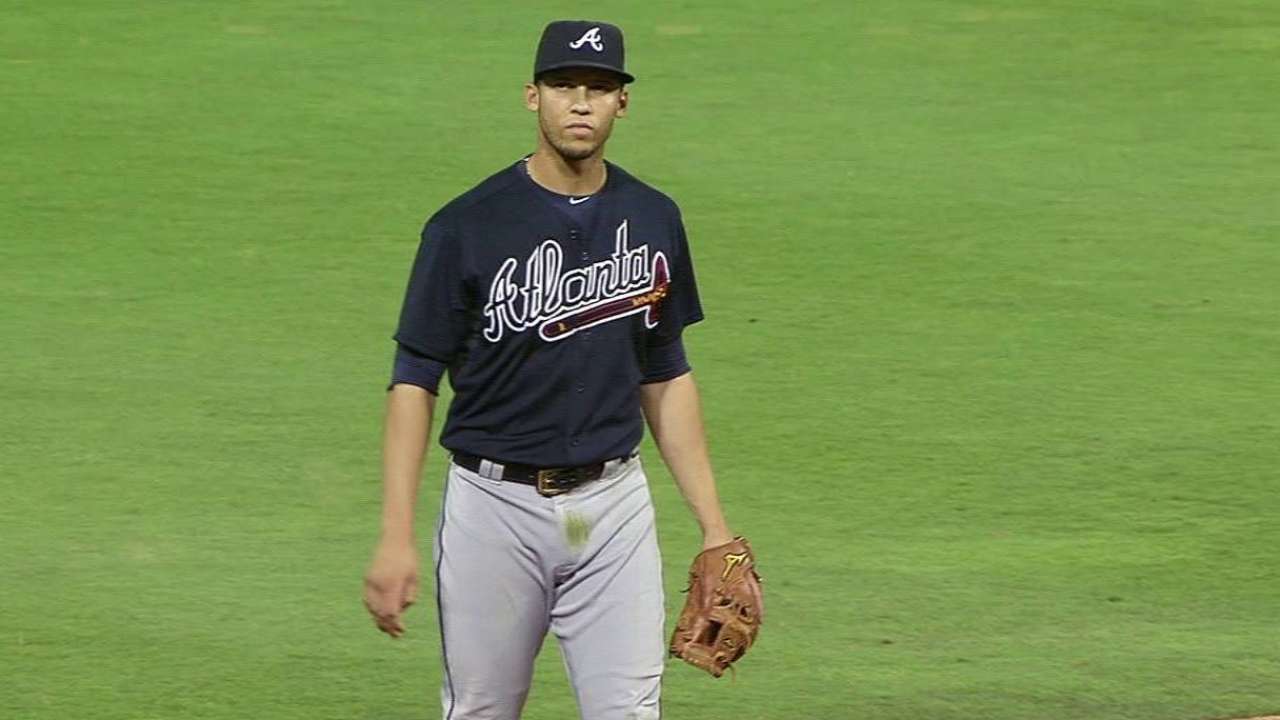 ATLANTA -- After seeing improvement from Sunday to Monday with Andrelton Simmons' right thumb, an MRI showed the shortstop is dealing with bone bruising, according to Braves manager Fredi Gonzalez.
"We're calling it a bone bruise right now," said Gonzalez after the Braves' 9-8 walk-off win against the Giants. "And I think the good thing is, like we talked this afternoon, from yesterday to today was a big improvement.
"So we'll see what tomorrow brings us with him and hopefully there's a lot of improvement there."
Simmons suffered the injury after trying to make a diving catch on Odubel Herrera's seventh-inning single during Saturday's 12-2 loss to the Phillies. He didn't return in the eighth inning.
Gonzalez did say Simmons could have pinch-run during the extra-inning affair with San Francisco, but that was the extent of what Gonzalez was willing to let the two-time Gold Glover do.
Rookie infielder Daniel Castro made his second start at shortstop Monday in Simmons' place and went 1-for-5 while making several key double plays, including a 3-6-3 started by Chris Johnson in the top of the 10th with the teams tied at 7.
Carlos Collazo is an associate reporter for MLB.com. This story was not subject to the approval of Major League Baseball or its clubs.