No shutdowns planned for Mets pitchers
Harvey, deGrom, Syndergaard all nearing innings limits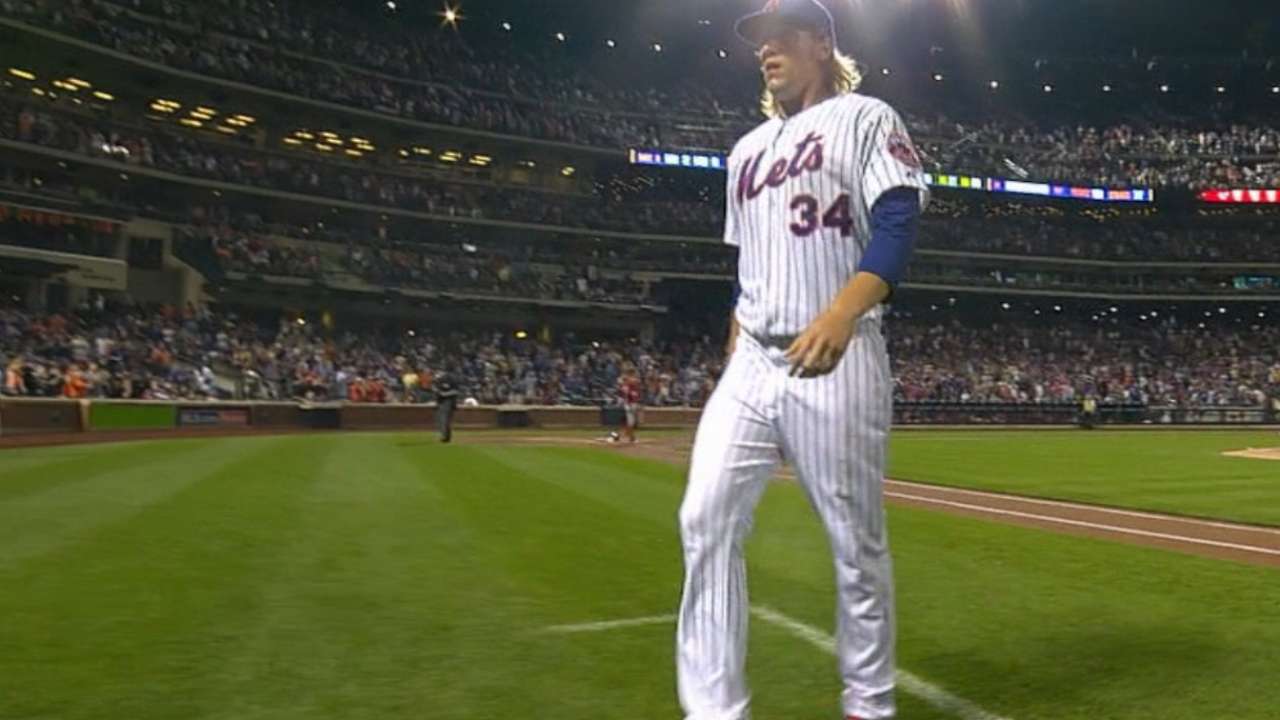 MIAMI -- The Mets have not written in ink how they will lengthen their rotation over the final two months of the season, whether it's using regular spot starters, reverting to a six-man rotation or some combination of the two. Much of that will depend upon Bartolo Colon's performance and Steven Matz's health down the stretch.
What the Mets have all but guaranteed, however, is that they will not shut down any healthy starters if they make it to October, as the Nationals did with Stephen Strasburg in 2012.
"We'll do the best we can to make sure everybody's OK to pitch," manager Terry Collins said.
When the Mets initially moved to a six-man rotation in June, general manager Sandy Alderson said he could not wait much longer to do it, lest Matt Harvey and others brush up against their innings limits too quickly. Yet Matz's injury quickly forced the Mets back into a five-man set, and the entire staff's innings totals are creeping higher because of it. Harvey has already thrown 133 innings, with a limit in the 185-195 range. Jacob deGrom has thrown 133 1/3 innings, with his limit a few ticks above 200. Noah Syndergaard is racing toward his upper boundary the fastest, having chewed up 124 1/3 innings from a limit of around 175.
Yet, even if those pitchers all hit their innings caps in the regular season, which is possible, they will still pitch in October barring injury or a marked decline in effectiveness. That strategy comes in direct contrast to the 2012 Nationals, who famously shut down Strasburg after 159 1/3 highly effective innings in his first year back from Tommy John surgery. Without their ace, the Nats lost in the first round of the playoffs, and have not won a postseason series since.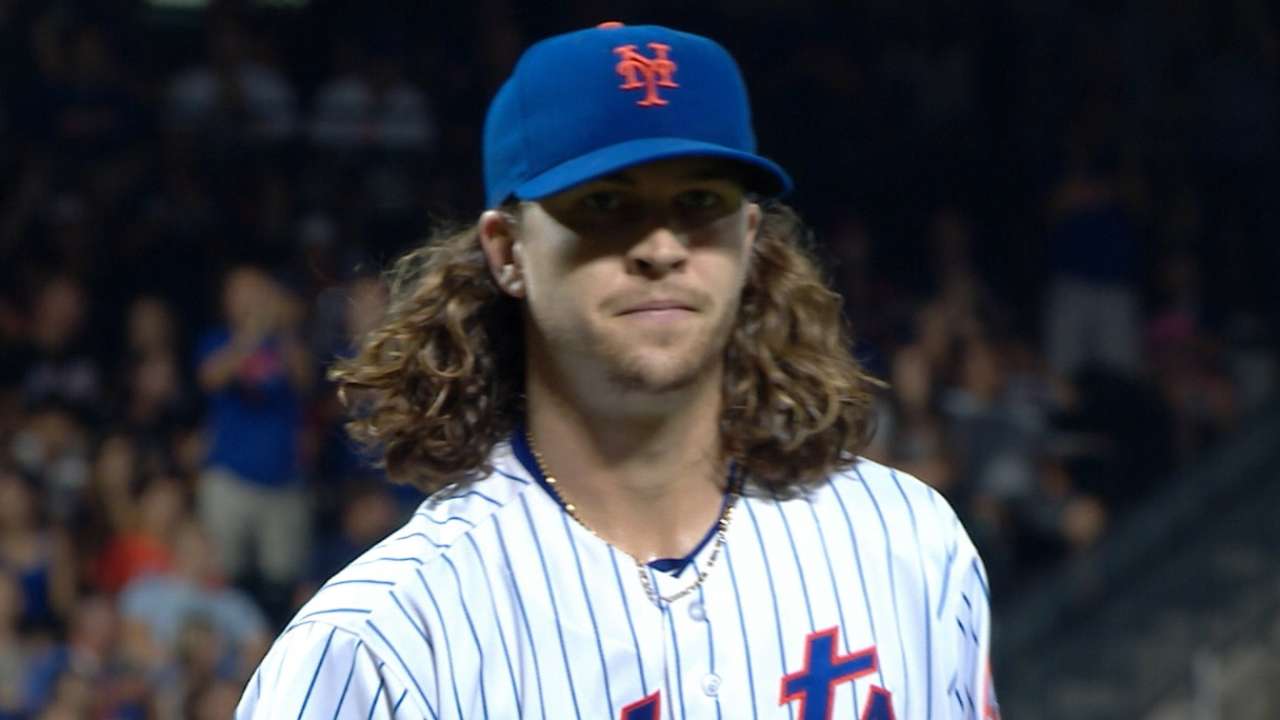 The Mets won't be following in those footsteps.
"We're going to have to do what makes sense at all different levels," assistant general manager John Ricco said. "But we're still a ways away from that anyway."
In the interim, the Mets plan to use a spot starter soon, bridging the gap until Matz or Rafael Montero is ready to join the rotation on a permanent basis. Logan Verrett is the logical choice to make that start for the Mets, though it won't happen at least until their next homestand beginning on Aug. 10.
Anthony DiComo is a reporter for MLB.com. Follow him on Twitter @AnthonyDiComo and Facebook, and listen to his podcast. This story was not subject to the approval of Major League Baseball or its clubs.