Cubs designate Richard, recall Szczur
Club bolsters bench, prepares for lefty matchups with right-handed-hitting outfielder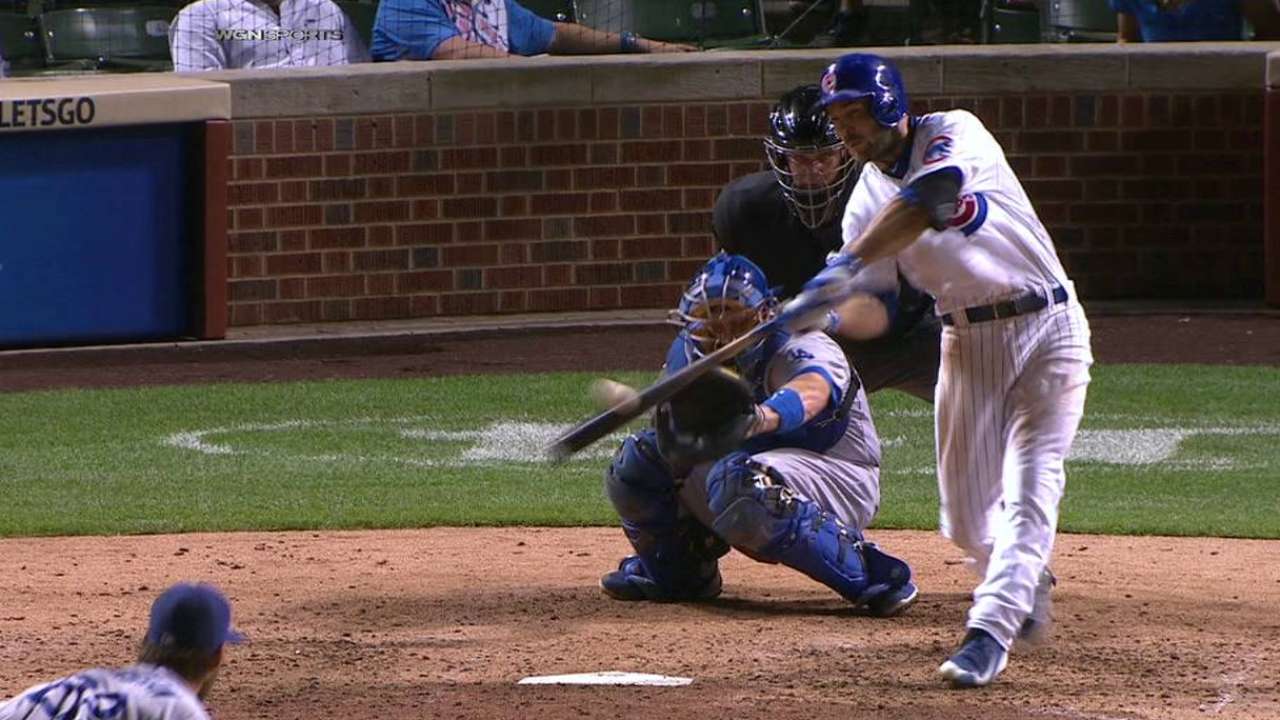 PITTSBURGH -- The Cubs designated left-hander Clayton Richard for assignment on Monday -- for the second time in the last two weeks -- in order to balance out their thin bench.
Outfielder Matt Szczur was called up from Triple-A Iowa to take Richard's spot on the active roster. He was available for Monday night's series opener against the Pirates at PNC Park, once again giving the Cubs a four-man bench.
The Cubs had been carrying eight relievers and only three reserve position players -- Chris Denorfia, David Ross and Jonathan Herrera. The Pirates are set to start three straight left-handers this week, so the Cubs added a right-handed hitter in Szczur.
"To carry an extra pitcher with only a three-man bench would've been kind of difficult. We had to balance it out a little bit," Cubs manager Joe Maddon said. "Game in progress, you're going to need it."
Richard was coming off a solid start Sunday, when he held the Brewers to one run on five hits over six innings. But with right-hander Dan Haren set to make his first start for the Cubs on Wednesday, there once again wasn't a spot for Richard.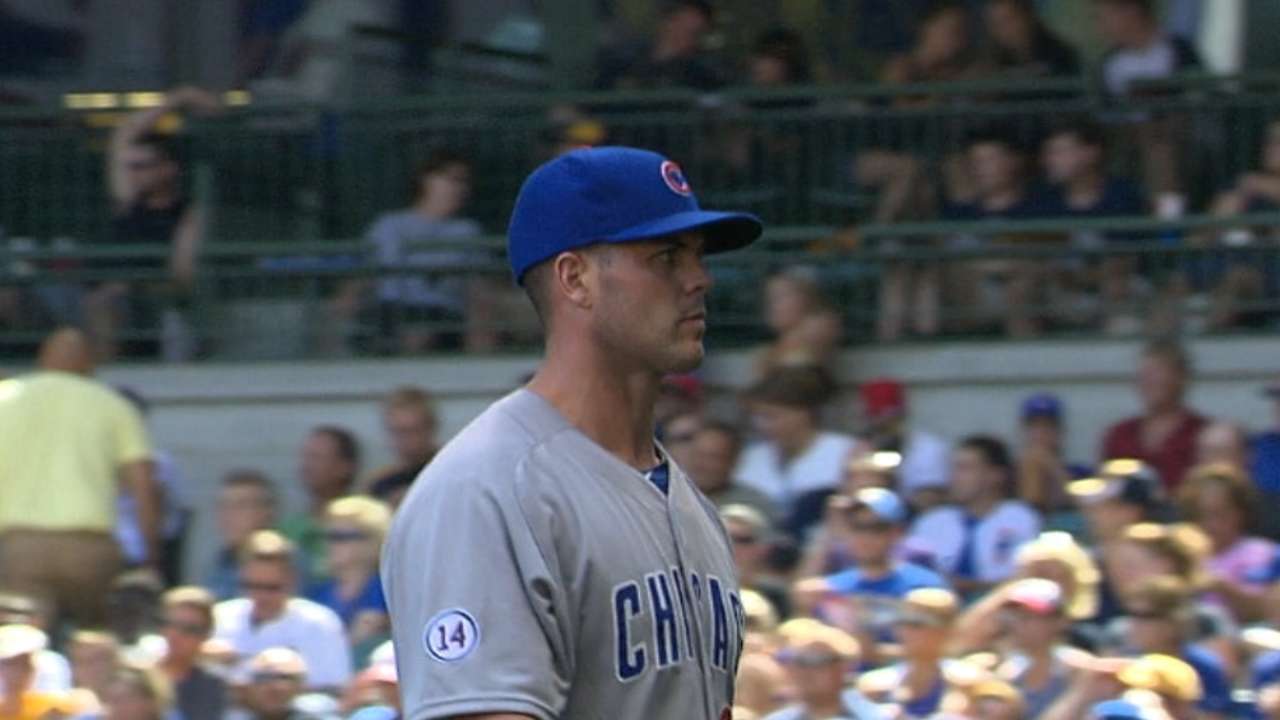 The Cubs picked up Richard from the Pirates on July 3. He made three appearances, including two starts, before being designated off the active roster on July 22. Richard cleared waivers and accepted an outright assignment to Triple-A before being called up again to start Sunday.
"Clayton's done a great job for us," Maddon said. "With the situation, we had to augment the team on the field. We couldn't afford to carry that many pitchers, so we chose to do this.
"Everything was discussed. All we could do for right now was to designate him. That's the only option we had."
Adam Berry is a reporter for MLB.com. Follow him on Twitter at @adamdberry. This story was not subject to the approval of Major League Baseball or its clubs.