Donaldson spurs Blue Jays with go-ahead homer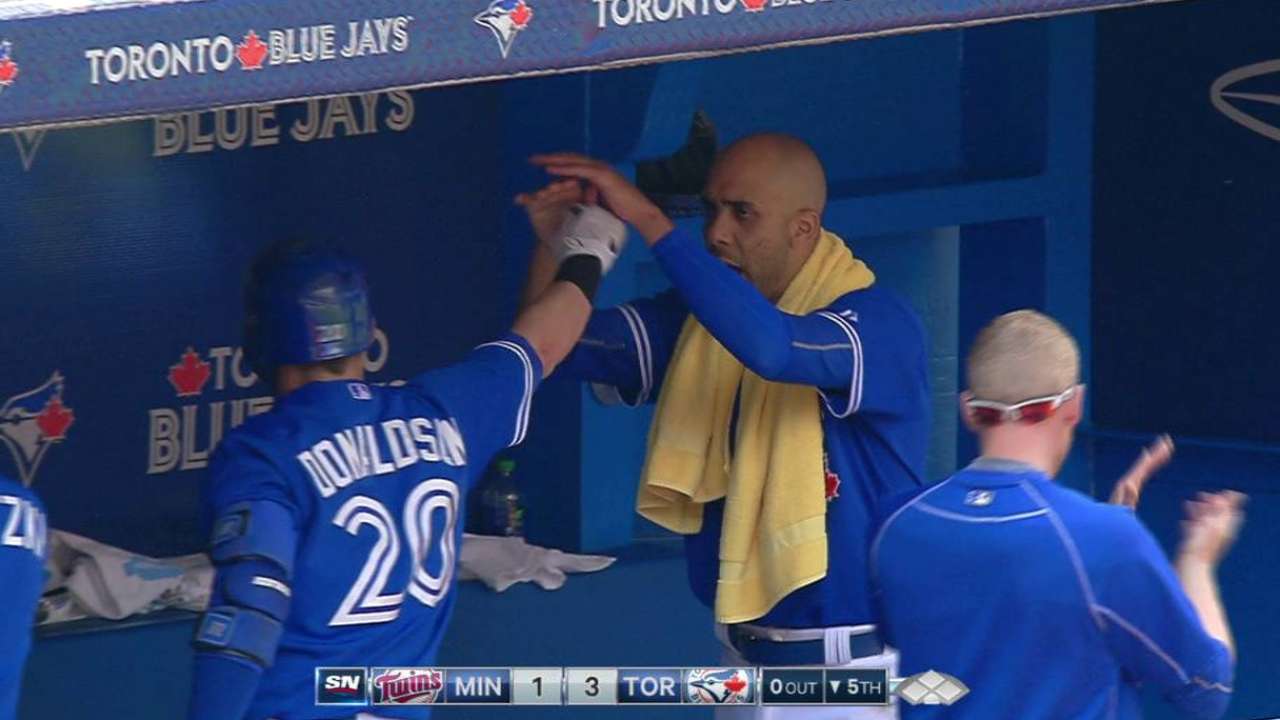 TORONTO -- It's not every day a Josh Donaldson tiebreaking homer is the undercard in a Blue Jays victory, but with David Price making his club debut in electric fashion, the All-Star third baseman's go-ahead two-run shot in the fifth inning was easy to overlook. It was no less crucial, however, in the Blue Jays' 5-1 victory over the Twins in the series opener at Rogers Centre on Monday.
"He's not afraid to fail -- that's why he so successful," Blue Jays manager John Gibbons said. "He thrives on that. He's been doing it all year. It's not like we've only seen it a couple of times."
Donaldson's opposite-field smash came in the bottom of the fifth against Twins starter Ervin Santana, breaking a 1-1 tie to give the Blue Jays a two-run lead they would not relinquish en route to their eighth win at home in their past 12 games.
Donaldson, whose 27 homers lead the Blue Jays, said he has confidence to hit the ball in the air at Rogers Centre, and it's paying off.
"I think that's why my numbers have been better here, because when I've hit the ball hard in the air, I've been able to be rewarded," said Donaldson, who's hit 18 homers on home turf this season. "I'm getting my pitches to hit, and when I'm getting them, I'm not missing them."
Donaldson's dinger wasn't the only Blue Jays long ball on the day. Ryan Goins had a rare homer when he took his third of the season over the wall in the second frame to tie the game at 1.
It marked the eighth time in the past 15 games that the Blue Jays have recorded a multihomer effort, helping them cash in at least five runs for the sixth straight contest.
Jamie Ross is an associate reporter for MLB.com. This story was not subject to the approval of Major League Baseball or its clubs.