Gonzalez named NL's July Player of the Month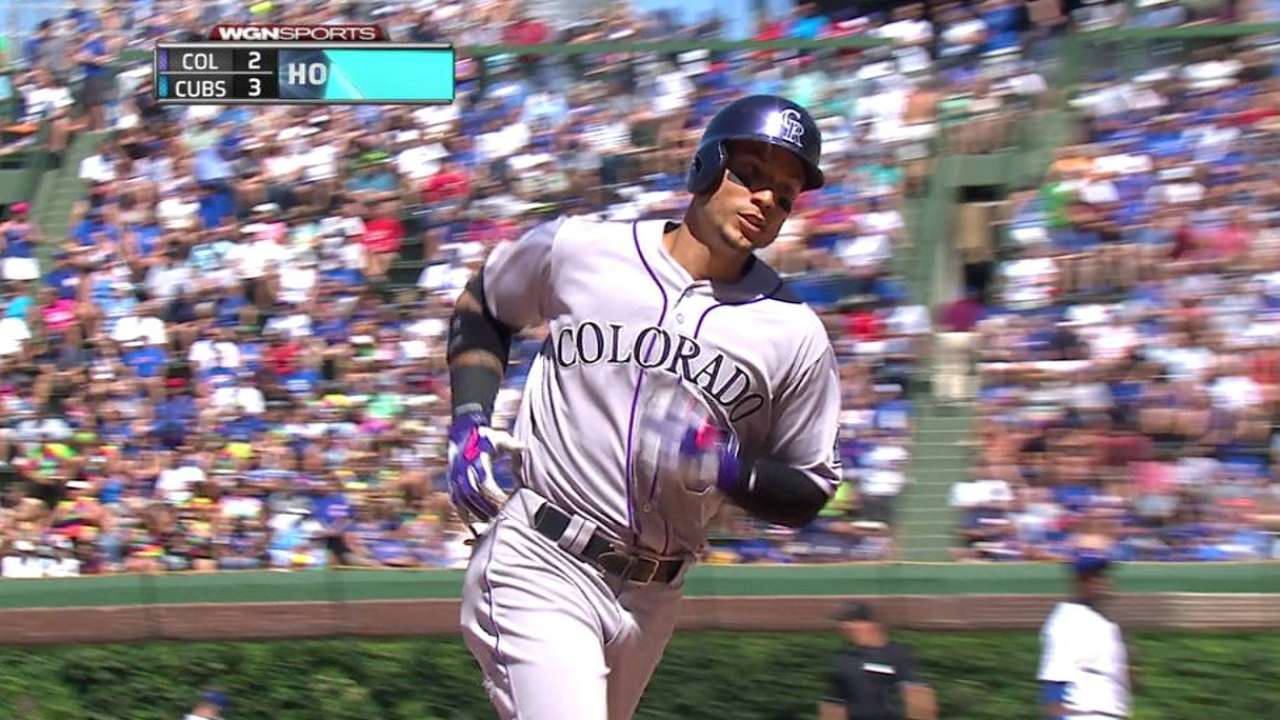 DENVER -- After securing National League Player of the Week honors late last month, Carlos Gonzalez took it up a notch.
On Monday, the Rockies outfielder was crowned NL Player of the Month for July, which saw Gonzalez lead the Major Leagues with 74 total bases and produce NL highs in home runs (11), RBIs (24) and slugging percentage (.841).
"This is what it's all about -- when you work hard and you see results," Gonzalez said. "This is why you continue to work every day, because it feels good at the end."
Gonzalez's July carried numerous highlights, but the most noteworthy, perhaps, was a seven-game stretch (July 22-29) when he clubbed eight homers, hit .464 and drove in 16 runs.
He tied a career-high with six RBIs in 17-7 win over the Reds on July 26, and after not having a multi-homer game in more than two years, Gonzalez had three of them in a four-day stretch.
"I don't think I'm a home run hitter -- home runs just happen for me," Gonzalez said. "I try to be the best professional hitter in the game. That's what I'm trying to do, trying to get on base for my teammates."
The award is just the latest evidence of Gonzalez's complete offensive turnaround this year. He hit just .219 with four homers and 13 RBIs through the season's first two months, generating whispers of whether Gonzalez would ever return to vintage form seen during his early years in Colorado.
But all that has been firmly put to rest.
"I'm proud of CarGo because he persevered though a tough start of the season," Rockies manager Walt Weiss said. "He really struggled, and I saw him working things out in the cage and really trying to grind his way through it.
"He's put in a lot of work to try to get his season turned around, and that's exactly what he's done."
Dargan Southard is an associate reporter for MLB.com. This story was not subject to the approval of Major League Baseball or its clubs.