Price as advertised in superb first act for Blue Jays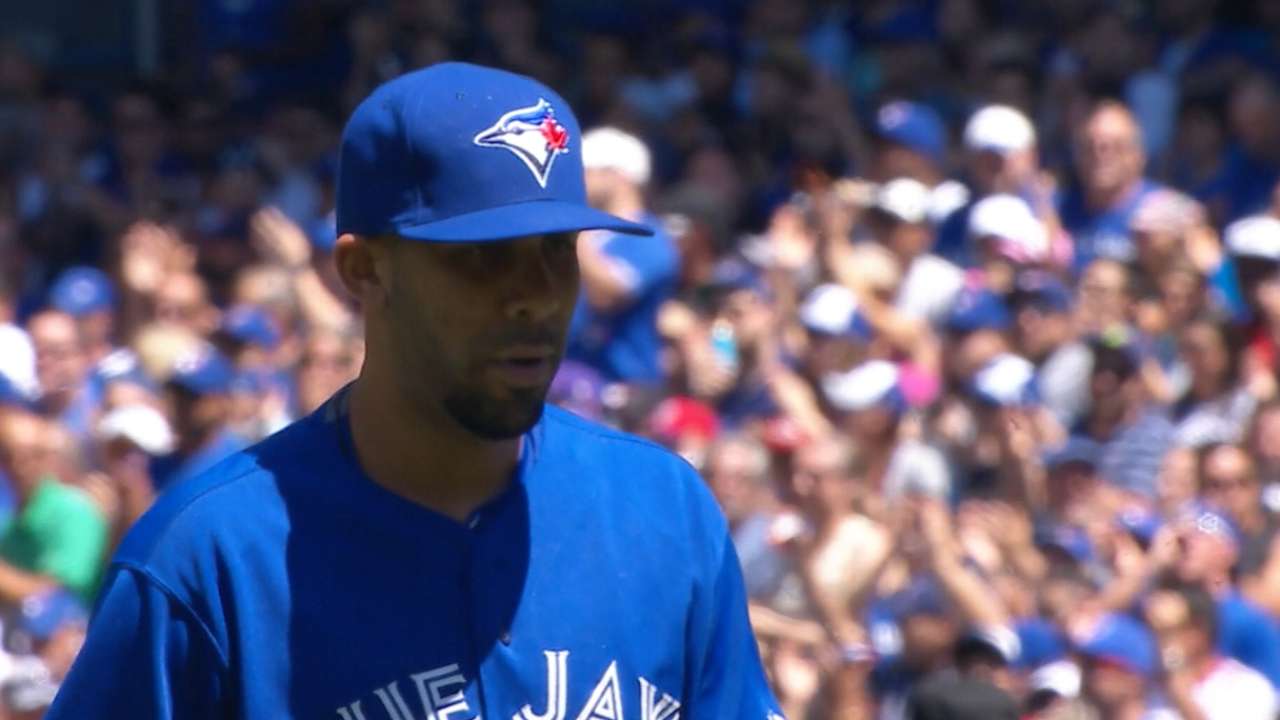 TORONTO -- The anthems hadn't even been sung and a sellout crowd was already on its feet at Rogers Centre, screaming its collective heart out for David Price -- the Blue Jays' newest starting pitcher -- as he made his way from the bullpen to the dugout ahead of Monday afternoon's series opener against the Twins.
It wouldn't be the last time the 45,766 Toronto faithful were on their feet for the ace left-hander, who got another standing ovation when he walked off after pitching eight innings in his debut, and one more as the team celebrated a 5-1 victory over the Twins.
"I've pitched in quite a few big games, but that atmosphere today, that takes the cake," Price said after he held the Twins to one run and struck out 11 while allowing three hits. "I've never experienced anything like that."
While the fans went bonkers for their newest star, Price was calm and collected on the mound as he carved up the Twins, becoming the second Blue Jays pitcher this year to hit double digits in strikeouts, and he also recorded his 16th quality start of the season.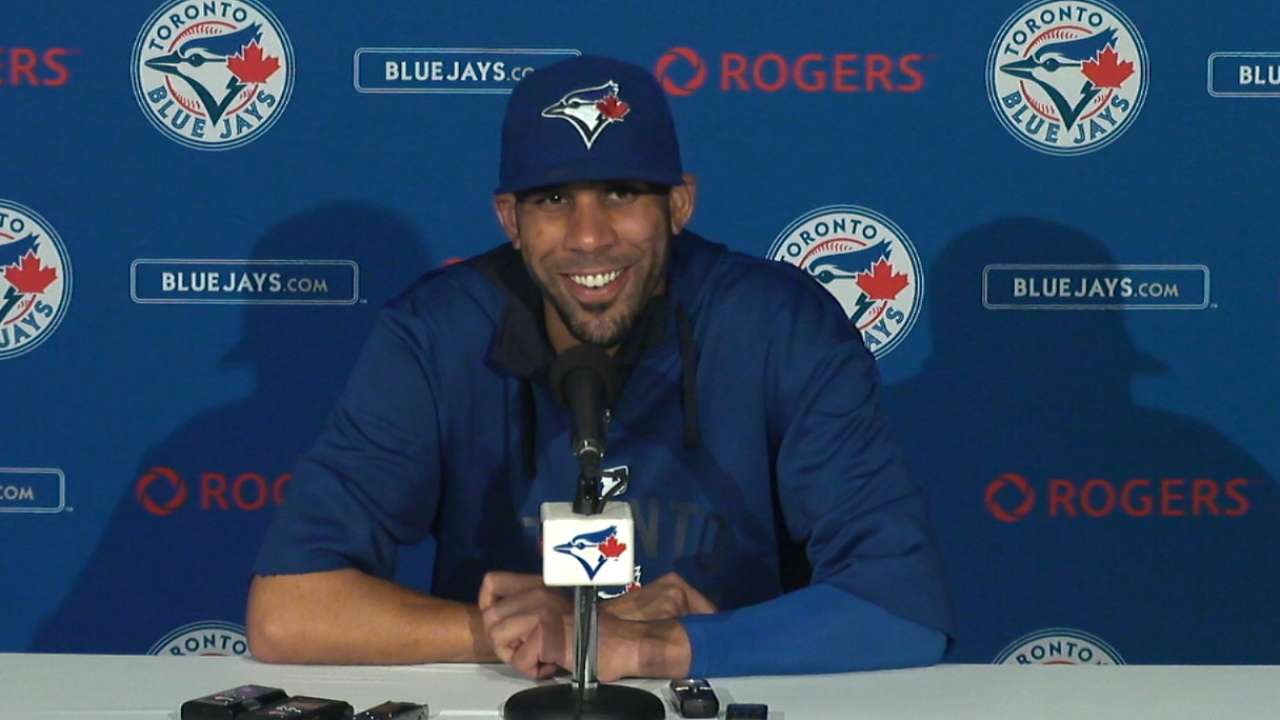 But his outing wasn't all roses. Price surrendered a solo shot to Torii Hunter in the second inning to spot Minnesota an early 1-0 lead, and he found himself in some serious trouble in the fourth when he loaded the bases with nobody out after giving up a double and a pair of walks.
That's when the game turned. Finding another gear, Price escaped that frame with a popout and two strikeouts, setting off a streak of 15 straight outs to end his day.
"David is at the top, he's one of those guys," Blue Jays manager John Gibbons said. "That's what they do. A perfect example was the fourth inning."
Since Price was acquired from the Tigers at the non-waiver Trade Deadline, many comparisons have been made to Roy Halladay, the Blue Jays' last true ace. Price's efforts on Monday earned him mention alongside another elite Toronto starting pitcher. With his 11 strikeouts, the left-hander set a new Blue Jays record for most whiffs in a Toronto debut, a record previously set in 1997 by Roger Clemens (who struck out nine).
"It's definitely special to get a strikeout as a pitcher, and it is the best feeling to have," said Price, who's 8-0 in his career at Rogers Centre. "But I'd rather be able to get 27 outs."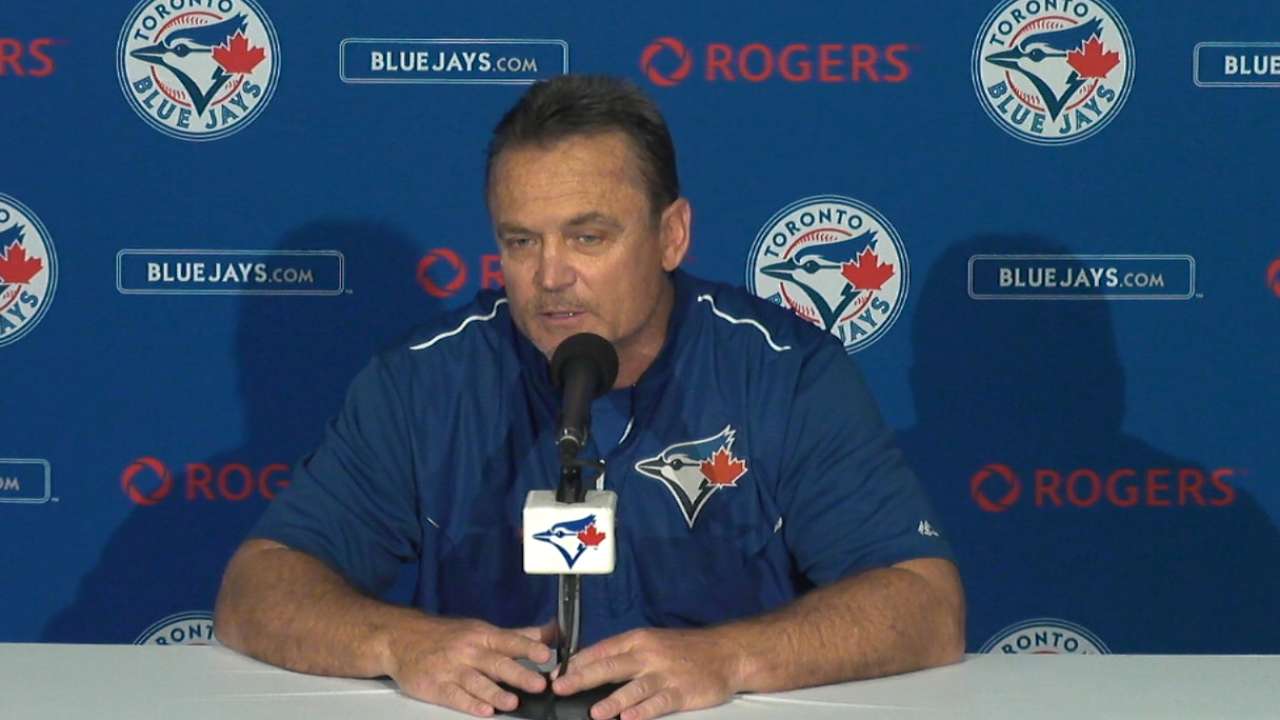 The belief is that Price, along with fellow Deadline acquisition Troy Tulowitzki, is enough to turn the Blue Jays into a playoff contender. Not just for a Wild Card spot, but a shot at the American League East. Toronto trails the Yankees, who they play six times in the next two weeks, by 5 1/2 games. Blue Jays third baseman Josh Donaldson, who homered in Monday's win, said the team isn't short on confidence after loading up at the Deadline.
"This is when you need to be playing your best baseball, no matter who you're playing," Donaldson said. "Not saying that the games before weren't important, but [this is] when you can make up some ground and see where you lie in the standings."
The series-opening win pulled the Blue Jays into a virtual tie with the Twins for the second AL Wild Card spot.
Jamie Ross is an associate reporter for MLB.com. This story was not subject to the approval of Major League Baseball or its clubs.