Missed chances thwart Twins in Toronto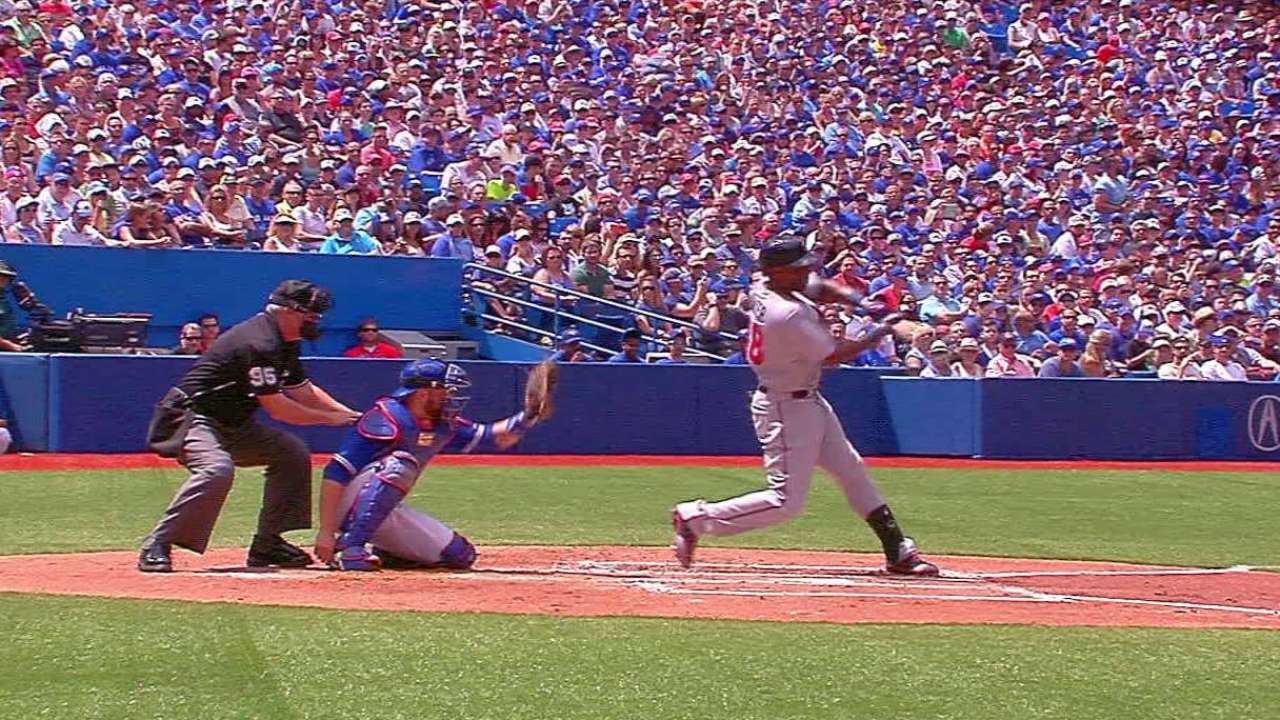 TORONTO -- With the way the Twins' offense has been scuffling, the last pitcher they wanted to face on Monday was David Price.
Price had already dominated them this season in three outings with the Tigers, and he did it again in his Blue Jays debut, tossing eight strong innings to hand the Twins a 5-1 loss at Rogers Centre. It helped Price improve to 4-0 with a 1.16 ERA against Minnesota this season.
The Twins, who have combined to score just six runs over their past four games, had chances, but they went 0-for-6 with runners in scoring position. That included coming up empty after they loaded the bases with nobody out in the fourth.
"It was a winnable game," Minnesota manager Paul Molitor said. "We created enough opportunities to get things done. A guy of his caliber, when you get leadoff doubles or a runner at third with less than two outs, you have to take advantage. We have guys who are still learning to slow the game in those situations and it's not happening for us, but hopefully they can learn and get better."
Torii Hunter provided the Twins with their lone run on a solo shot off his former teammate in the second, but Minnesota was unable to score during its biggest opportunity in the fourth, when Trevor Plouffe doubled and Miguel Sano and Hunter both walked to load the bases.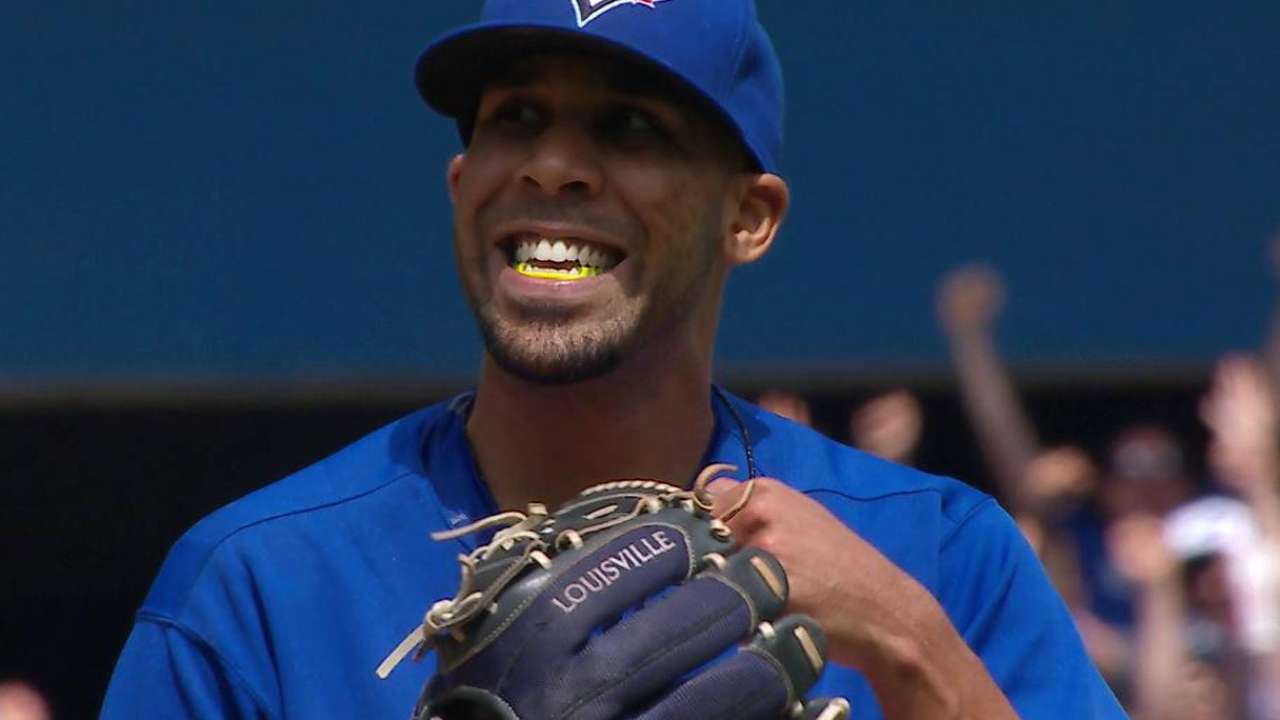 But Eddie Rosario chased a pitch up in the zone to pop out before Price struck out Aaron Hicks and Kurt Suzuki to get out of the jam.
"We were upset about that," Hunter said. "When you don't get any runs and the inning's over and he pitched his butt off, it ticks you off. Because you know he's smelling it a little bit and is tasting blood and is ready to go. The next couple innings, he was [going] changeup, backdoor cutter. He did everything to us. He kind of abused us a little bit."
After loading the bases, Price retired 15 in a row to finish his start with a flourish. He outdueled Twins right-hander Ervin Santana, who kept his club in the game by allowing three runs over six innings.
It was the offense that was the main culprit yet again for the Twins, who are now locked into a virtual tie with the Blue Jays for the second American League Wild Card spot. But Hunter said Minnesota isn't worried about that just yet, as there's still lots of baseball left in the regular season.
"There's so much time left," Hunter said. "There's two months left. Every game is important. Today they beat us. They hit the ball. And David Price pitched well. Have amnesia and keep going. That's it. It's over."
And as Hunter also noted, at least the Twins won't have to face Price again this season -- unless Minnesota and Toronto square off in the postseason.
Rhett Bollinger is a reporter for MLB.com. Read his blog, Bollinger Beat, follow him on Twitter @RhettBollinger and listen to his podcast. This story was not subject to the approval of Major League Baseball or its clubs.