After trades, Tigers evaluating prospects, future
Amidst Wild Card run, Detroit's next step in reboot is planning for 2016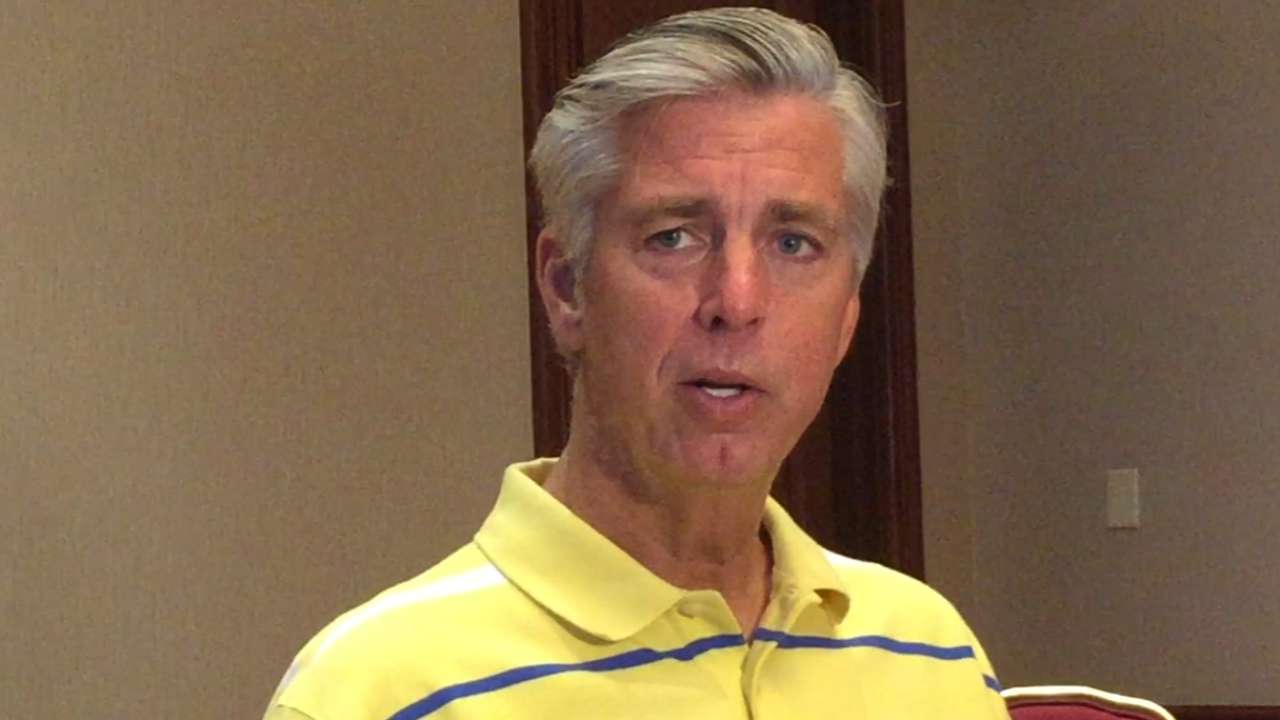 BALTIMORE -- The reboot took 48 hours. It was just the first step. If the Tigers are to contend in 2016, they have more work to do. The next steps will take longer and won't be nearly as simple.
For the moment, Detroit's movement toward 2016 is concurrent with its run toward an American League Wild Card spot in 2015. The Tigers ended the week just 3 1/2 games out of the second AL Wild Card spot, closer than they were a week ago, with a team of players who still believe they can win, despite the statement made by Deadline deals and organizational meetings.
"Your chances aren't enhanced by the moves that you make, per se," team president/general manager Dave Dombrowski said, "but I've seen clubs that all of a sudden loosen up and start playing tremendous."
Sooner or later, Detroit's front office will have many more meetings, with many more decisions to make. The offseason moves that come out of them will be as important as anything the club did the past few weeks.
The three players the Tigers traded away -- David Price, Yoenis Cespedes and Joakim Soria -- are all free agents at season's end. So too are Rajai Davis, Alfredo Simon and Alex Avila, who are still around. Detroit could trade them this month, but it's unlikely. Players must clear waivers before they can be traded at this point in the season, and all three have contracts manageable enough to be claimed as a block to contending teams. The Tigers didn't appear close to a deal on any of them before Friday's non-waiver Trade Deadline.
"The three guys that we traded were the three guys that were actively pursued," Dombrowski said. "Other guys' names came up, but really these were the three. …
"We did, really, what we thought we would do based upon conversations. We're set now. We're focused on trying to win games, as many as we possibly can."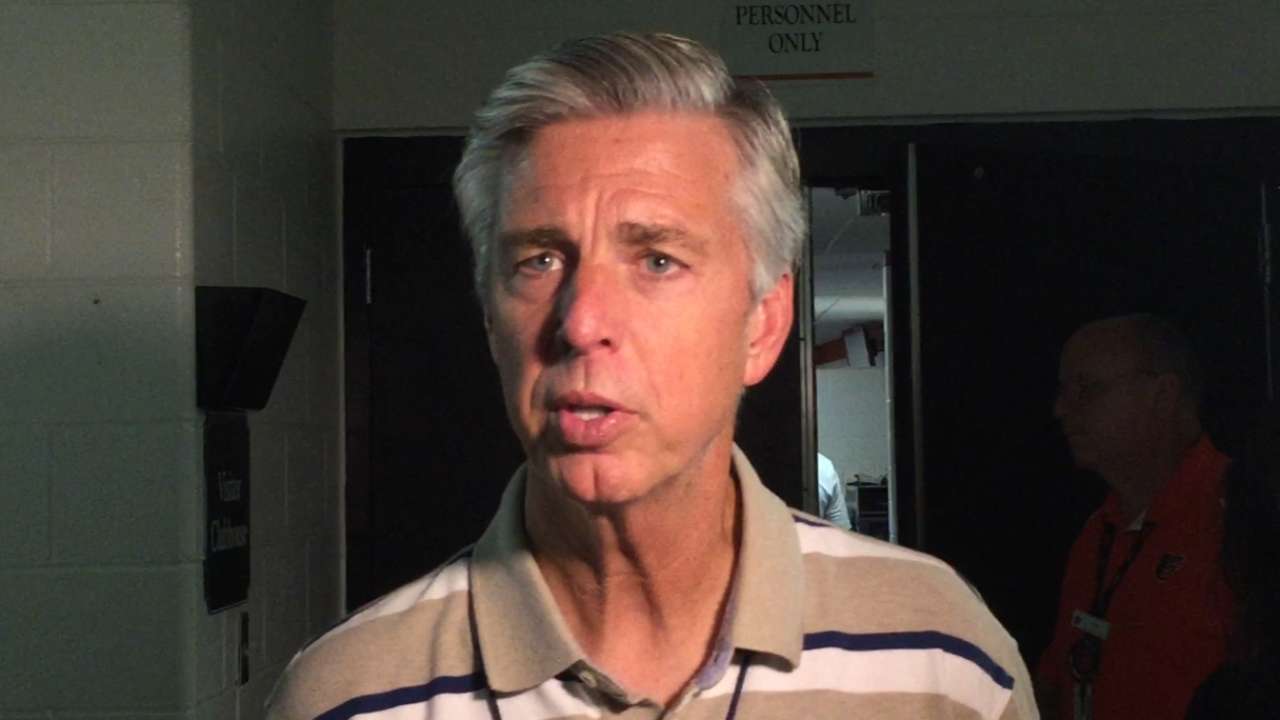 The Tigers are also focused on evaluating, in Detroit for two months, and at Triple-A Toledo and Double-A Erie for the next five weeks. Of the six prospects they acquired, five are at Double-A or higher, and four have the big leagues within sight.
No. 1 prospect Daniel Norris' time is now. Matt Boyd is in the Mud Hens' rotation with Luis Cessa, while Michael Fulmer will start with the SeaWolves. Boyd is on the 40-man roster, making him a candidate for a September callup if the Tigers fall out of the playoff chase.
All of them could get a chance to compete for big league jobs in 2016.
"Our starting pitching will need to be addressed in the wintertime," Dombrowski said. "Even though they might be capable, you're not going to be putting three young guys into your rotation and saying that you're going to try to win a world championship."
With Simon a free agent and Buck Farmer holding a spot for now, that leaves some shopping to do.
That could put Detroit in the same free-agent market the club would've been hitting anyway had it not traded Price. The Tigers weren't close to a contract extension with Price this spring, and they won't be in the same neighborhood this offseason, barring a change of course. But Price will be at the top of a deep free-agent market expected to include Johnny Cueto, Jordan Zimmermann, Mat Latos, Mike Leake and former Tiger Doug Fister, among others.
The Tigers reportedly scouted Cueto and Leake last month in case they went all-in for 2015. They certainly know Fister.
Detroit shed a lot of payroll space with free agents, and it saved a little more money with the trades. The club has about $111.8 million in salary guaranteed to five players in 2016, according to baseball-reference.com, but it also has a handful of others eligible for arbitration -- notably J.D. Martinez -- and will begin making $6 million annual payments to Texas as part of the Prince Fielder-Ian Kinsler trade. The Tigers have room to make a rotation addition or two, but they'll also have to fill left field. There's also the project of bullpen reconstruction coming out of this season's struggles, and how extensive the changes might be.
The more production that Detroit gets out of younger players not under free-agent salaries, the more spending the team will have. This is where younger talent should help, next year and beyond. The Tigers' reboot to get those players was the first step.
Jason Beck is a reporter for MLB.com. Read Beck's Blog, follow him on Twitter @beckjason and listen to his podcast. This story was not subject to the approval of Major League Baseball or its clubs.