Ferrell's special premiering at Petco on Sept. 5
Program documents comedian taking the field for 10 teams during Spring Training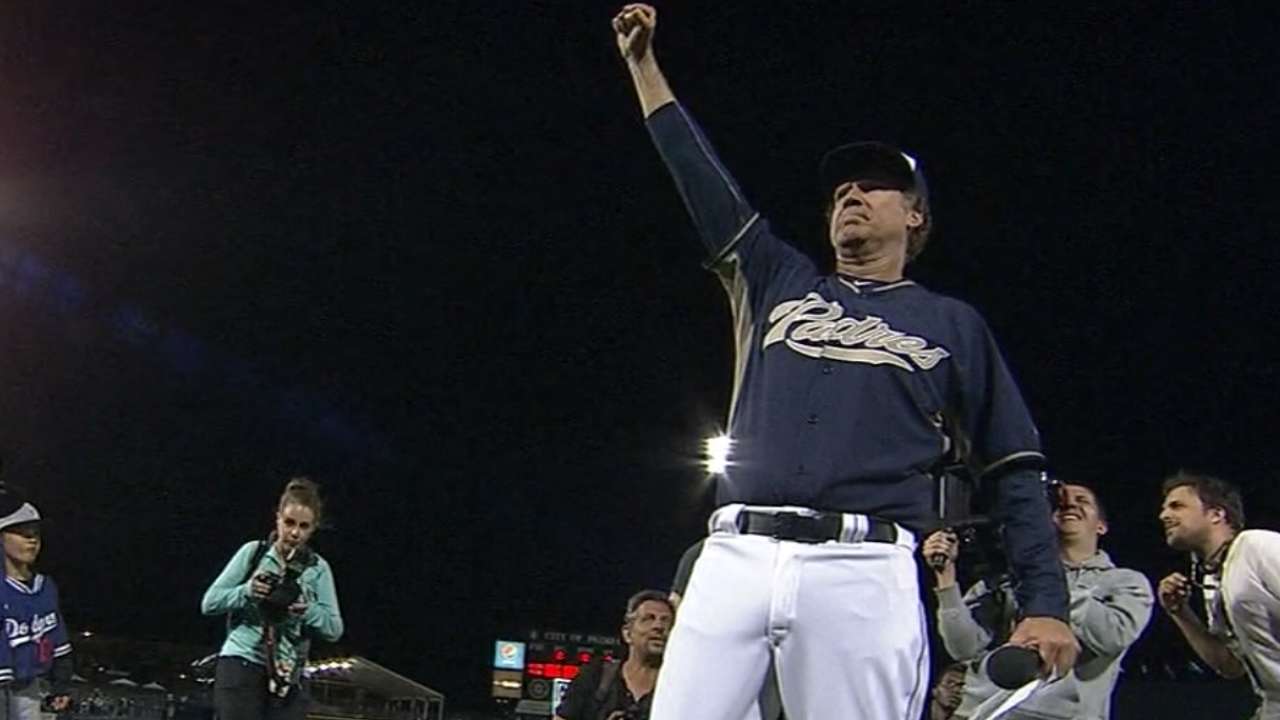 HBO's "Ferrell Takes the Field" comedy special, which documents comedian Will Ferrell's memorable day in baseball this spring, will premiere at Petco Park in San Diego on Sept. 5, immediately after the Padres' 5:40 p.m. PT game against the Dodgers.
All fans in attendance will have the opportunity to stay and watch the screening, and Ferrell will be on hand to introduce it.
The special -- made through a partnership between Funny Or Die, Major League Baseball and HBO -- covers Ferrell's day on March 12, when he played for 10 teams at a different position each time in five Spring Training games in Arizona.
The feat was dedicated to the fight against cancer, through the charity Cancer for College, and it was also a nod to Bert Campaneris, who became the first Major Leaguer to play all nine positions in a game in 1965.
"Ferrell Takes the Field" will debut on Sept. 12 at 10 p.m. ET/PT on HBO.
Tickets for the Padres-Dodgers game at Petco Park are available at Padres.com/BNISD.
Joey Nowak is a reporter for MLB.com. Follow him on Twitter at @joeynowak. This story was not subject to the approval of Major League Baseball or its clubs.