MLB.com Columnist
Paul Hagen
NL East set up for thrilling two-team race
Mets made key moves to contend, but will Nationals' talent prevail?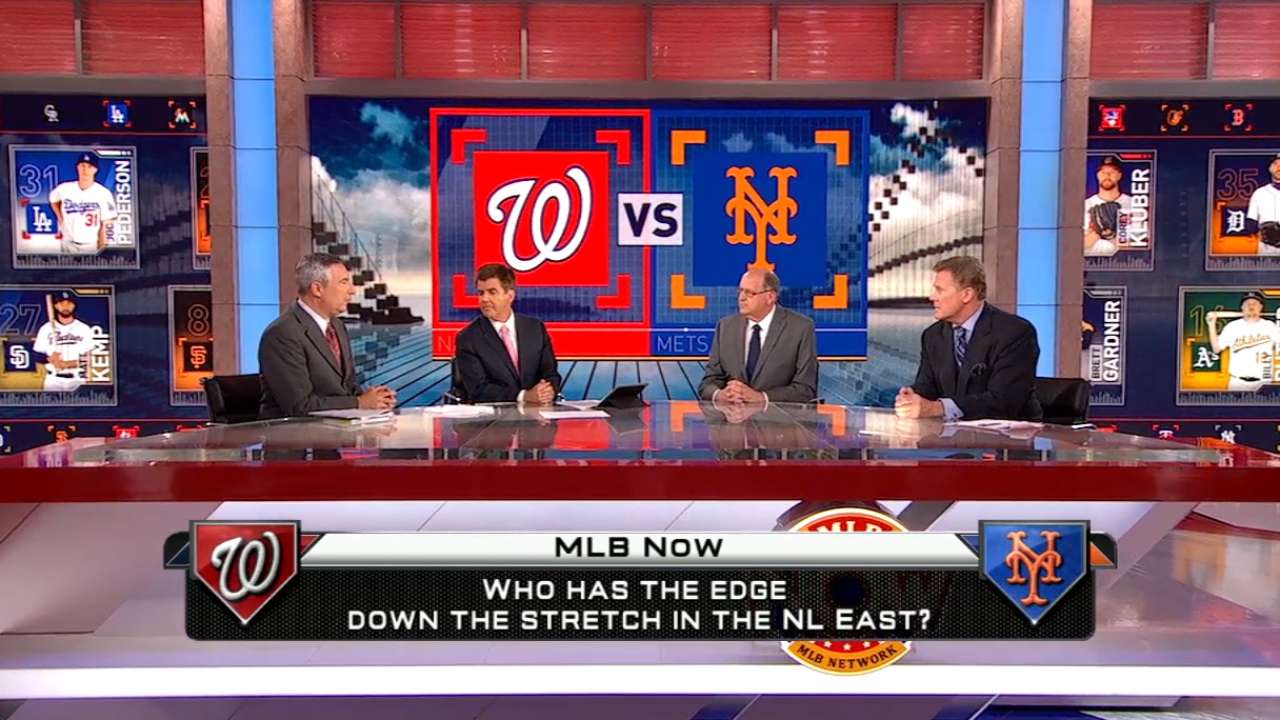 And the race is on.
By completing a sweep of the Nationals on Sunday night at Citi Field, the Mets moved into a virtual tie for first place in the National League East. The fan base has been energized not only by finding its team in contention going into August but also by the acquisition of a much-needed bat, Yoenis Cespedes, from the Tigers.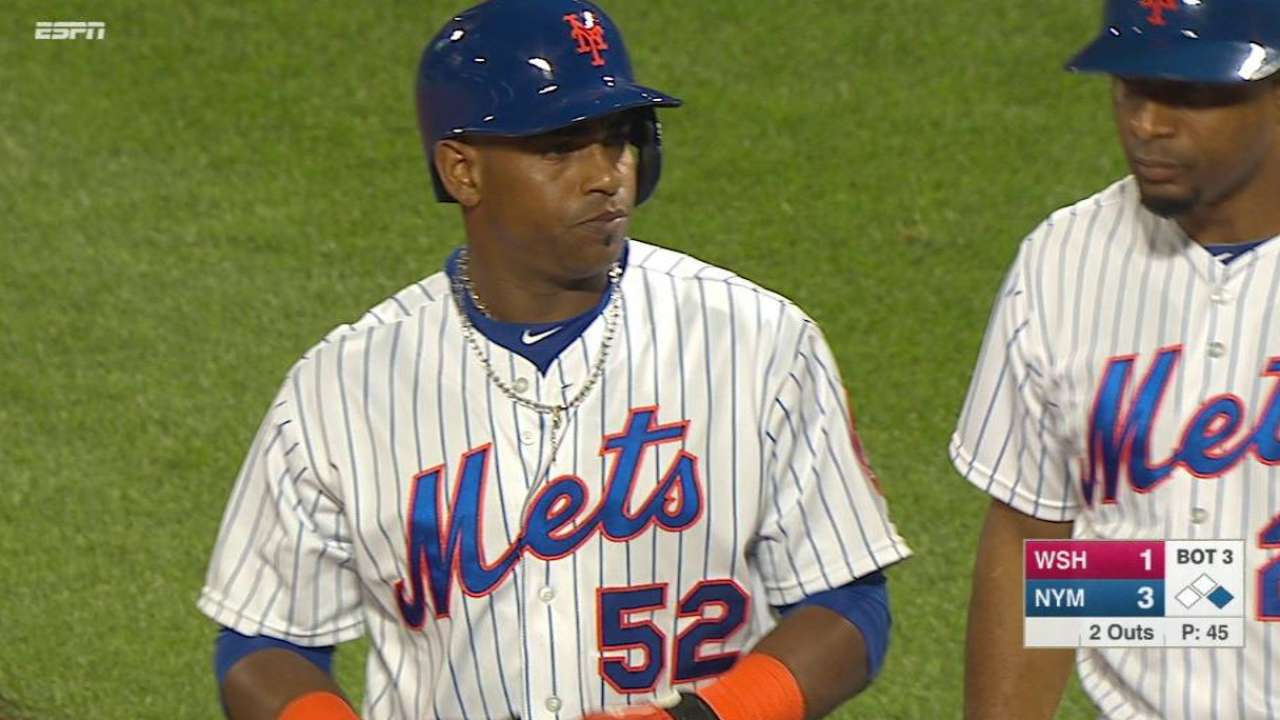 The Nats added Jonathan Papelbon at the non-waiver Trade Deadline, pushing Drew Storen back into the setup role -- even though Storen was having a terrific season. Washington recently activated Jayson Werth, Anthony Rendon and Ryan Zimmerman from the disabled list and is hoping that will provide a boost.
What changed at the Deadline?
Everybody raves about the Mets' starting pitching, and rightfully so. It would have been difficult to imagine them as being serious contenders before the Cespedes deal, though. His bat should have an impact up and down the lineup.
• Justice: Yanks, Blue Jays, Orioles in race to the finish
Bonus points to the Mets for getting Tyler Clippard just before the announcement that closer Jenrry Mejia had been suspended.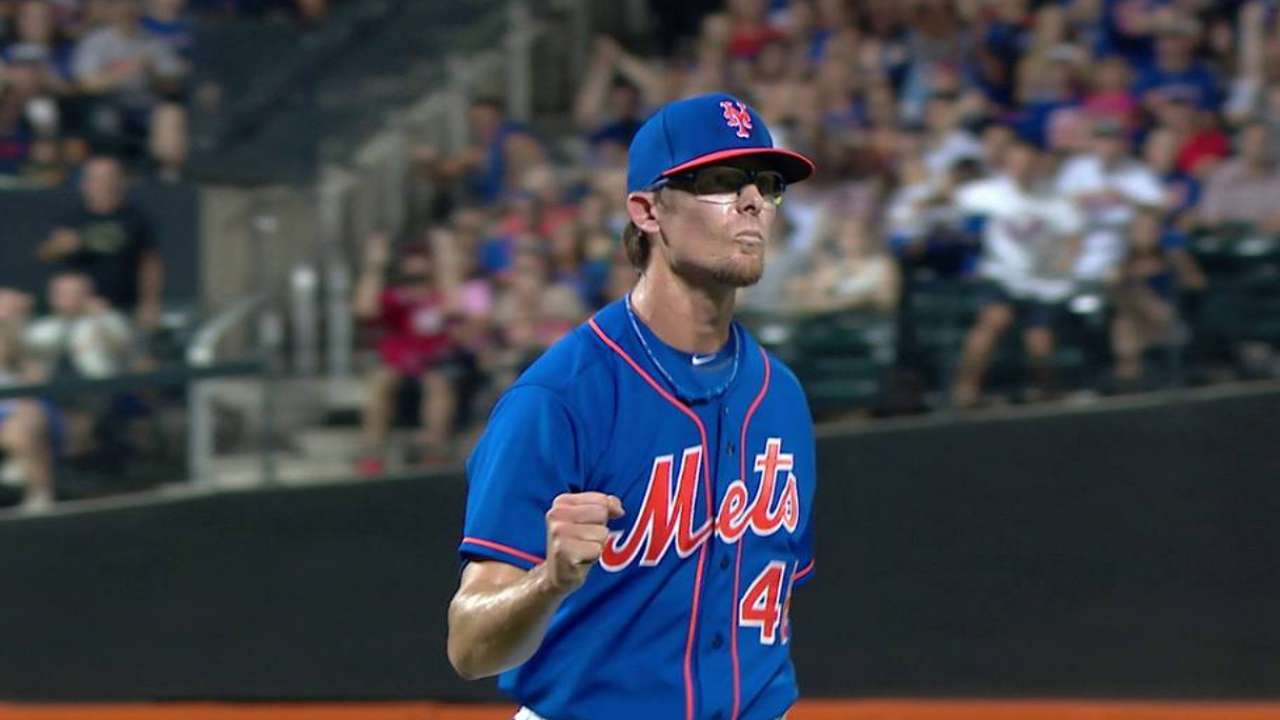 Who might still make a move?
With the Braves, Marlins and Phillies looking to the future and the Nationals pretty well set, it wouldn't be surprising to see the Mets try to add even more offense.
Player to watch
If there's one NL East player who can carry his team, it's Bryce Harper. If he goes on a tear like he did earlier in the year, he could well be the difference-maker.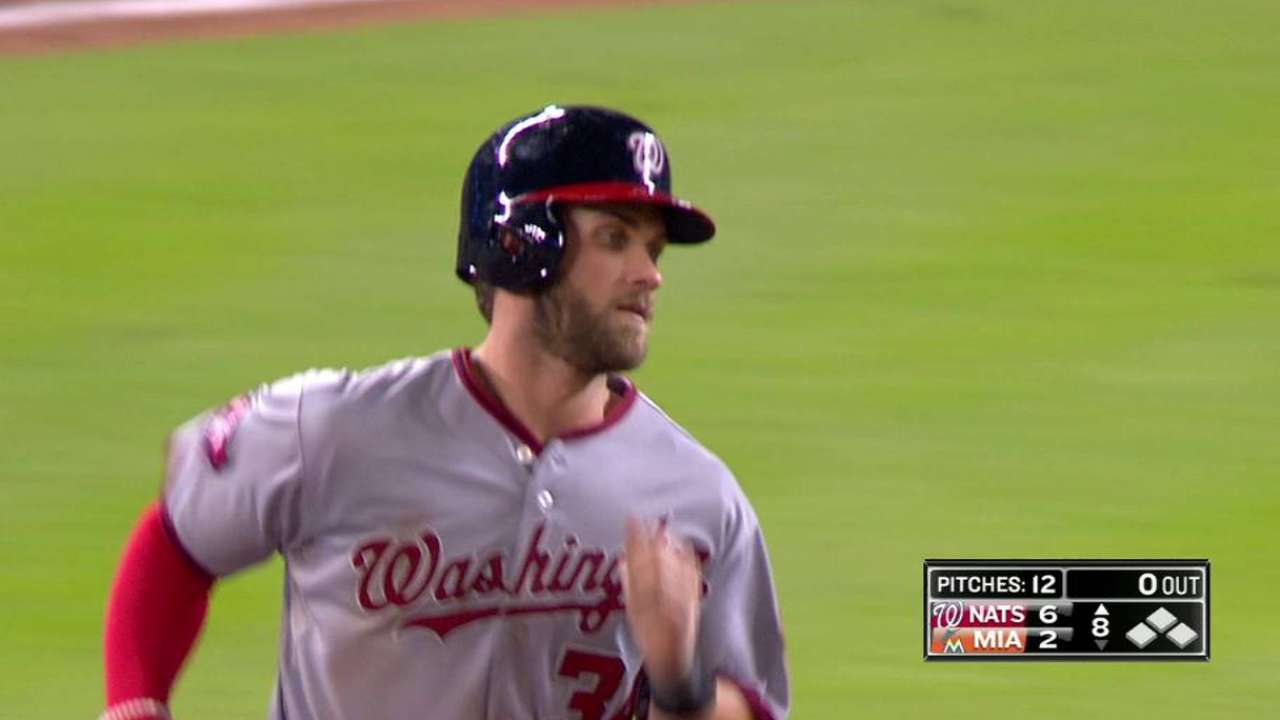 Wild Card
On paper, the Nats still seem to have the edge in the division in depth and talent. And they certainly have the advantage in terms of stretch-drive experience. So the Mets project as an NL Wild Card, but with that starting pitching, they'll be a team nobody wants to play.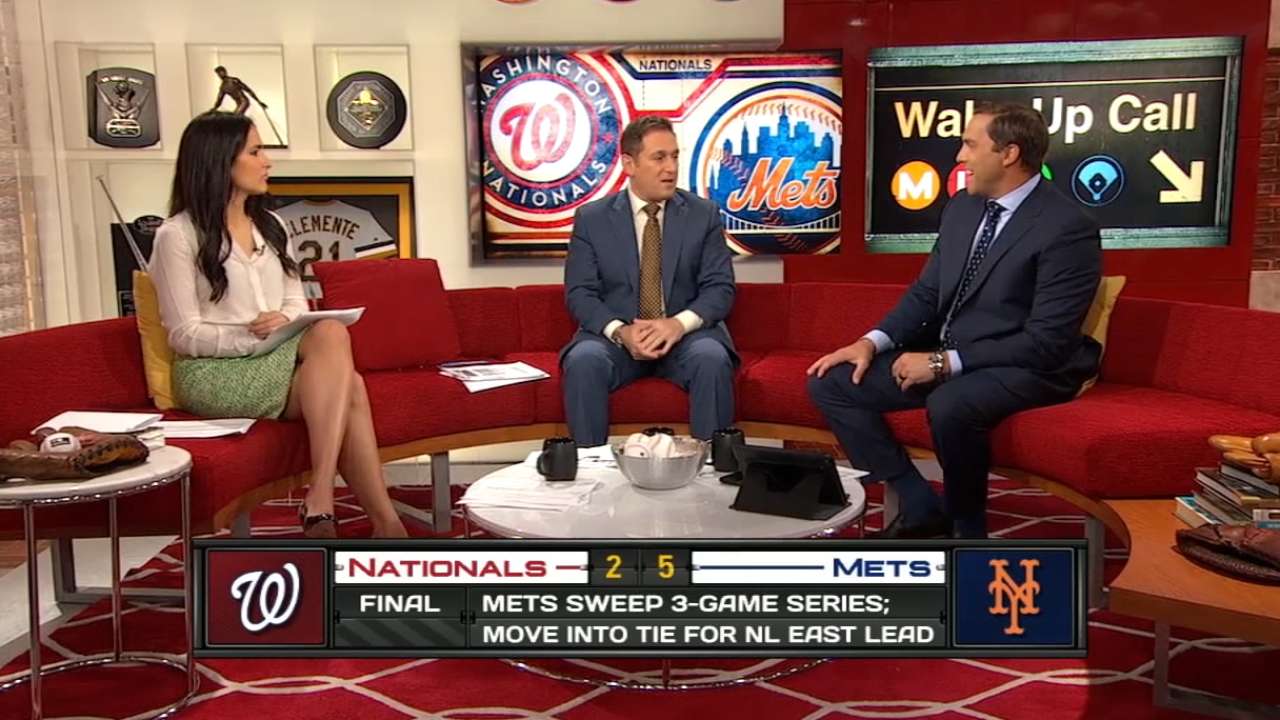 Series to watch
Mets @ Nationals, Sept. 7-9
Yankees @ Mets, Sept. 18-20
Nationals @ Mets, Oct. 2-4
Where does it go from here?
It's a two-team race now. The Mets are a great story, but Washington's experience makes the difference. This could come down to the final weekend. If it does, the Nationals will have to clinch at Citi Field. Thumbs up to the schedule-maker for this season-ending matchup.
Paul Hagen is a reporter for MLB.com. This story was not subject to the approval of Major League Baseball or its clubs.