Reds' veterans to help guide 5 rookie pitchers
With Cueto, Leake departed, remaining starters have just 71 Major League appearances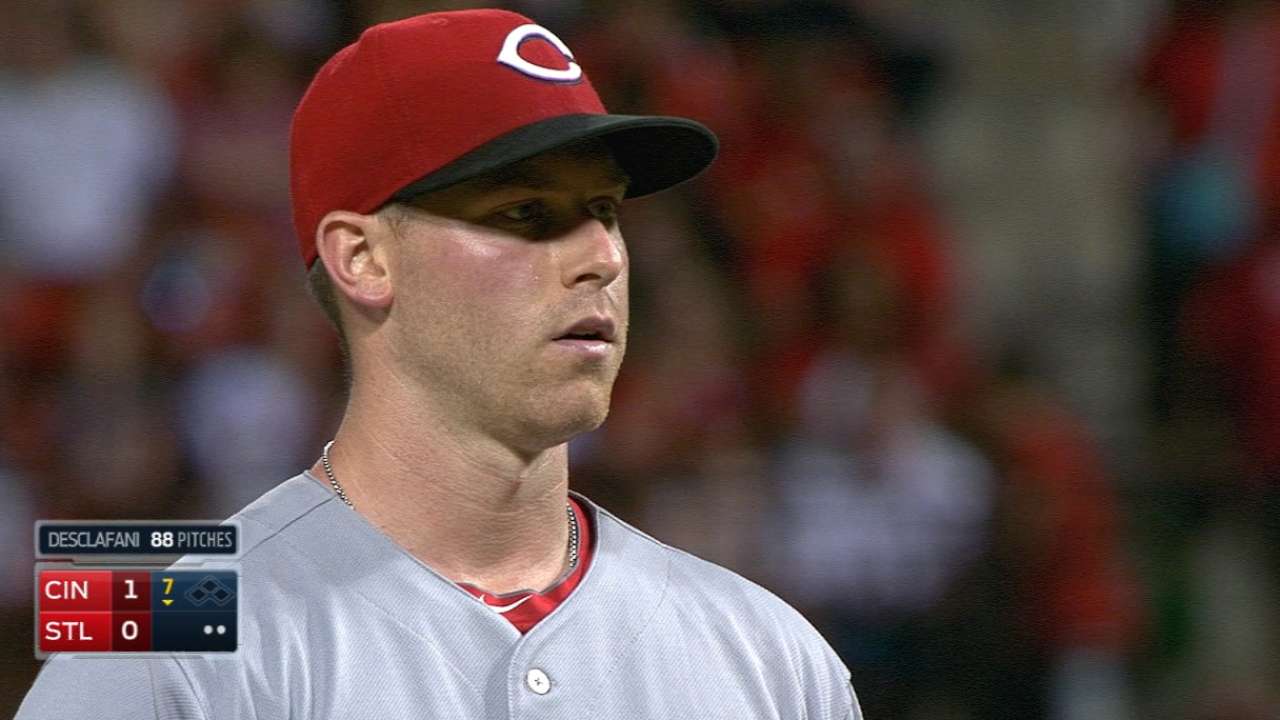 CINCINNATI -- Five rookie pitchers in one rotation is certainly rare, but that is the reality for the Reds moving forward.
With the trades of veteran arms Johnny Cueto and Mike Leake, the Reds have a young core of starting pitchers. Anthony DeSclafani (25 starts), Michael Lorenzen (15), Raisel Iglesias (eight), David Holmberg (seven) and for now Keyvius Sampson (one) will make up the Cincinnati's rotation. The quintet has combined for 56 career starts and 71 career appearances. Cueto alone nearly has four times as many starts (214) in his career.
"It's challenging for these young guys. They come in and they're not the fifth starter with four veteran guys that are all out there sharing all their savvy and pitching intellect with them," Reds manager Bryan Price said. "They're not watching the pitcher in front of them be a six- or eight- or 10-year veteran that you can learn from just by watching them pitch the day before you do. Right now, after the trades with Johnny and Leake, we are in a situation where one rookie is watching a rookie ahead of him who is watching a rookie ahead of him, so it's a unique dynamic."
This kind of a youth movement doesn't come around every day. With Sampson's first career start on Sunday, he became the sixth rookie to start for the Reds this season, and the fifth consecutive rookie starter for Cincinnati for the first time since Sept. 15-18, 1935, according to STATS.
Price said injured righty Homer Bailey -- who is the only pitcher left from last year's rotation -- will serve as a mentor, and catcher Brayan Pena will also continue to play a role in the development of the rookie pitchers. Pena said it's key as the catcher to make sure they feel comfortable when they take the mound.
"Just being able to relax, just being able to go out there and follow the game plan and execute it the right way," Pena said. "I'm very happy, I'm very pleased with the front-office people for the job that has been done to put all of these guys together and to make sure that they develop together as a unit.
"Guys like Johnny Cueto, Mike Leake, Homer Bailey, guys like that they didn't become who they are today overnight. It took time for them. It took time for them to develop. It took time for them to gain that experience and to be who they are today because they have to go through the process. That process these guys are doing it now."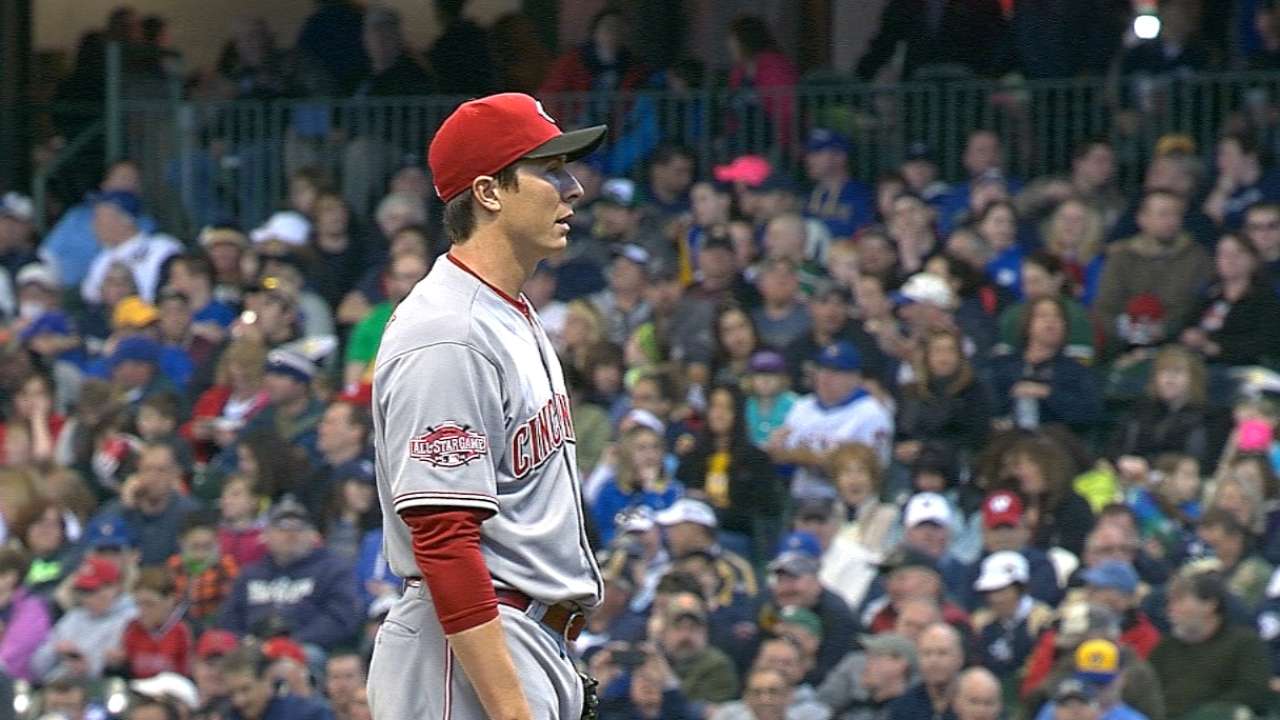 At least until Bailey returns next season, DeSclafani will serve as the veteran of the bunch. The 25-year-old had to work his way into the rotation in Spring Training, but now he could be the 2016 Opening Day starter for Cincinnati. DeSclafani wasn't buying that idea, but he acknowledged there is a possibility.
"I don't think so, I'm sure we'll acquire some guys in the offseason," DeSclafani said. "I don't know, I don't think so, but I guess there is a possibility. But I'm sure there will be a lot more pickups. I'm not even thinking about that right now. I'm going to finish the rest of the season and enjoy my offseason first."
Robert Bondy is an associate reporter for MLB.com. This story was not subject to the approval of Major League Baseball or its clubs.